Walt Disney World - July 2010
Here are a few pictures from our room at the Polynesian Resort, and some pics from around 'the World':
Hawaii building, Room 1516 club level lagoon view
We found this "towel art" on the bed when we arrived!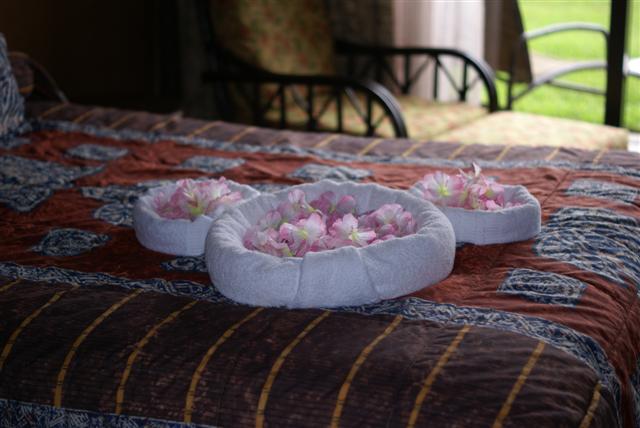 View from the room: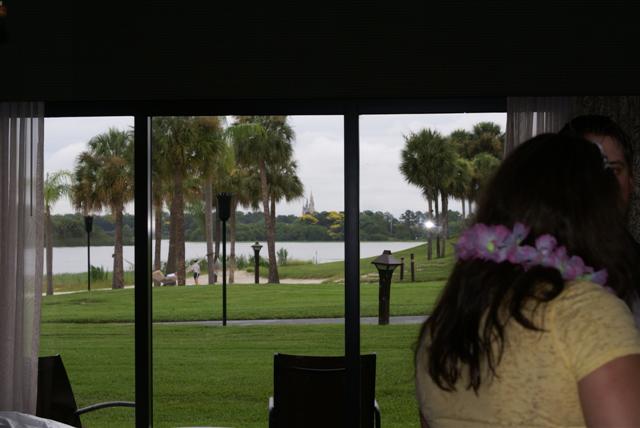 As you can see, our room offered us views of everything on the lagoon, from the Grand Floridian to the left, and the Contemporary on the right. This was our first time in a ground-level room and I LOVED it.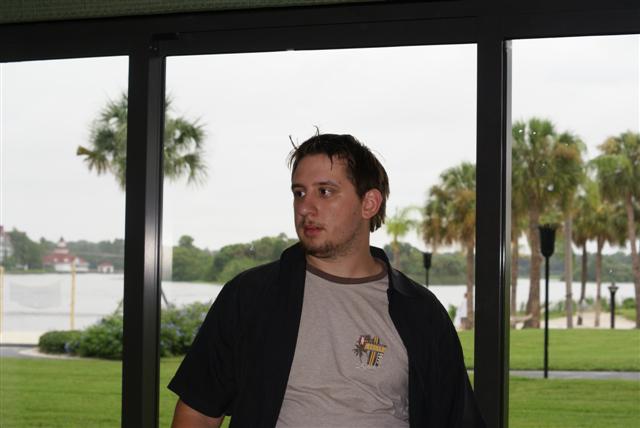 Relaxing on the hammock on the beach in front of our room: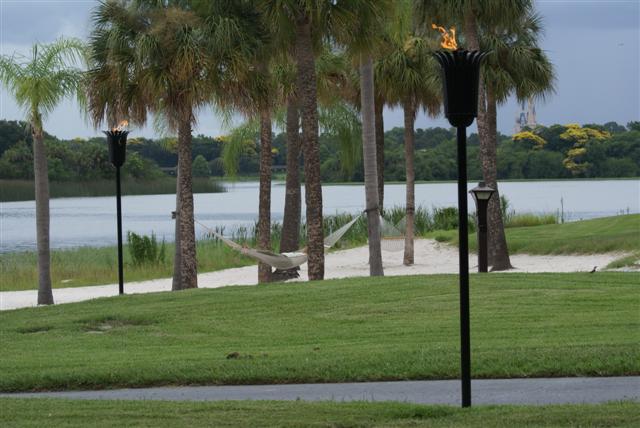 Bathroom amenities in the club level rooms:
(shampoo, conditioner, shower gel, solar relief gel, lotion)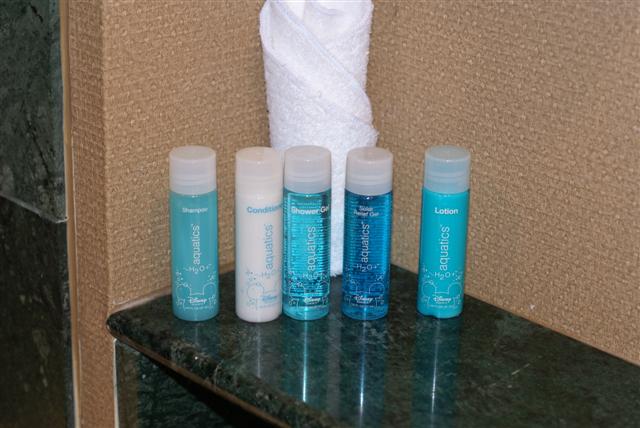 ...as well as toothbrushes and mouthwash: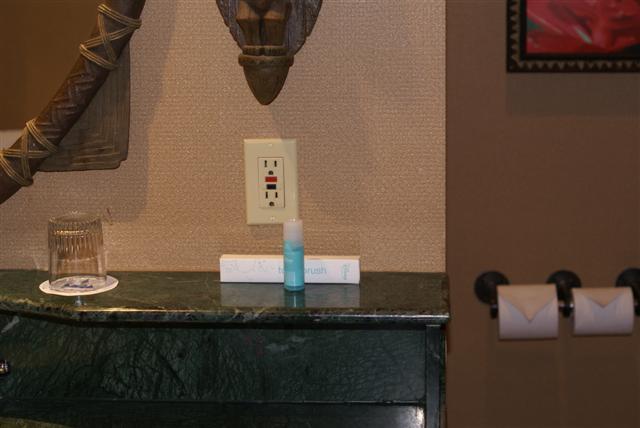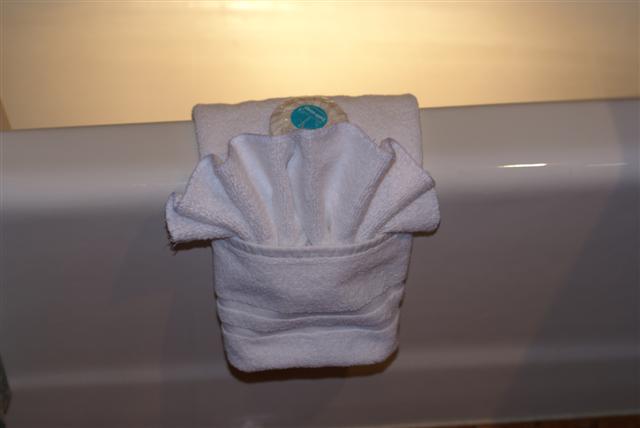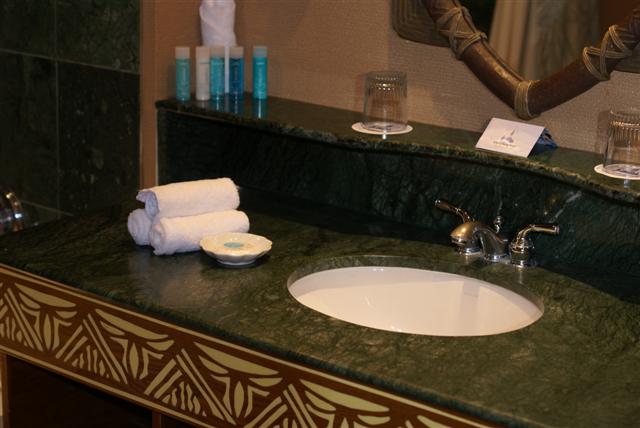 In the Great Ceremonial House: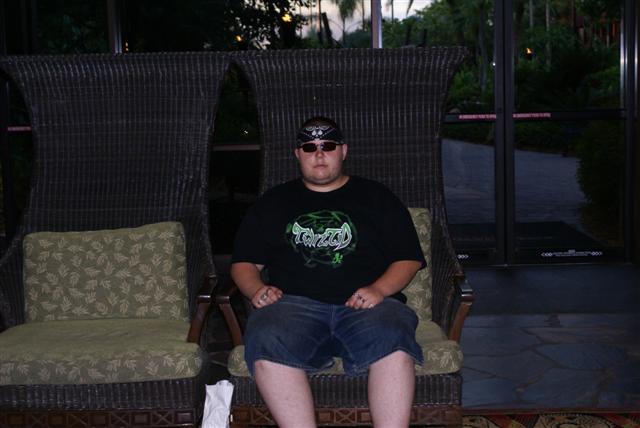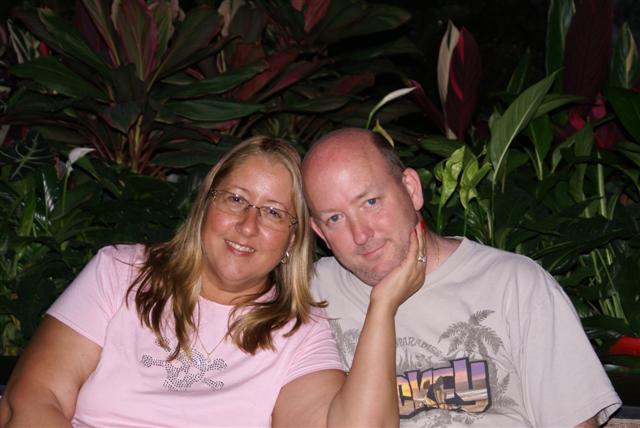 On the boat dock on our way to dinner at the Castle, on the evening of our 10th Anniversary! <3
Happy Anniversary, to US! :}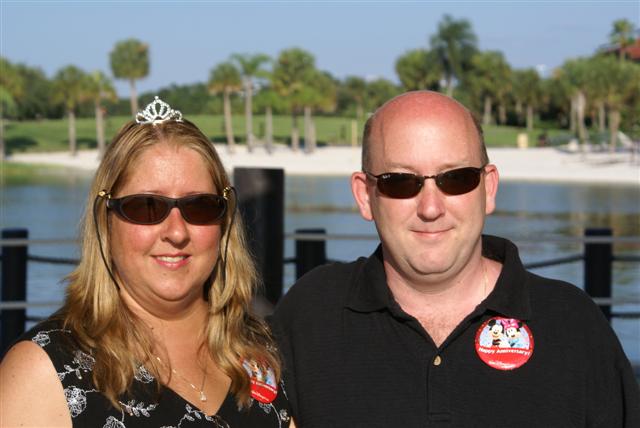 If you want to see more pictures of the Polynesian Resort, click on these links to go to my other pages from previous trips. The pool and the grounds looked just as beautiful in July 2010 as it always did, so I didn't snap any new pictures, since I knew they'd look identical to the ones I already had!
http://www.brownfamilyvacations.com/html/Polynesian08.htm
http://www.brownfamilyvacations.com/html/polynesianjul2007.htm
http://www.brownfamilyvacations.com/html/polynesianOct05.htm
Dinner at 'Ohana:
Craig finally getting to drink his first Lapu-Lapu!!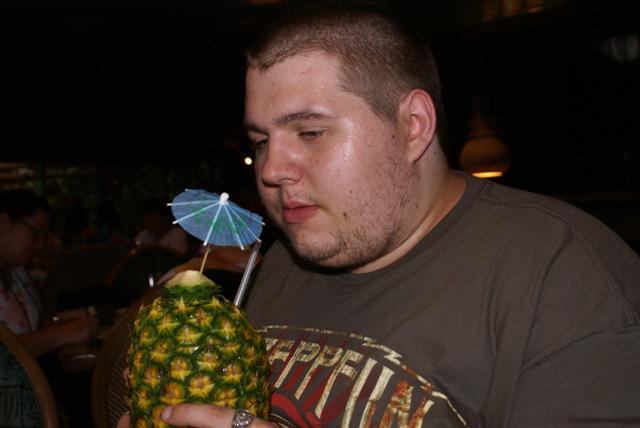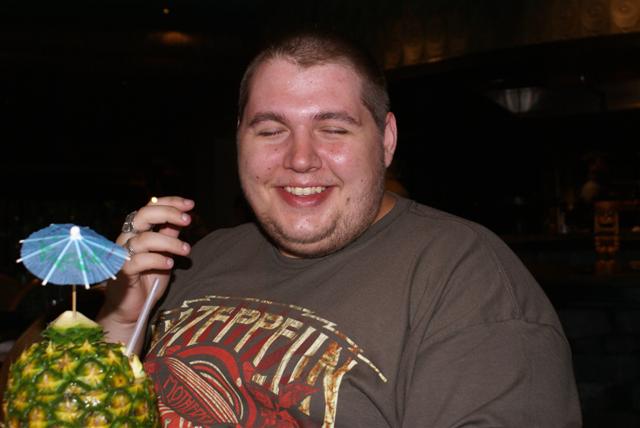 He wasn't buzzed, he just kept blinking when the flash would go off! He definitely inherited this trait from his Aunt Ahhnne!! LOL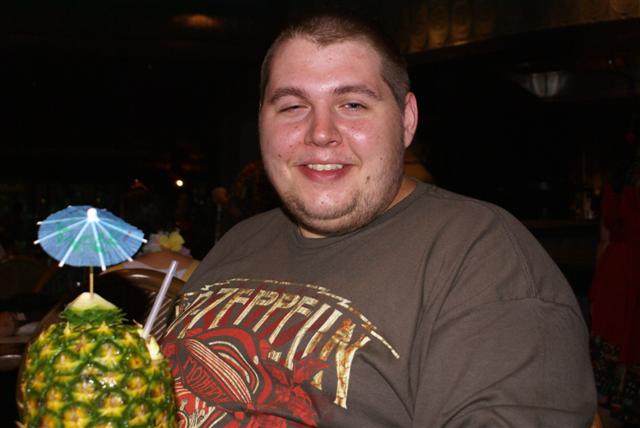 John and I with our Magical-something-or-other-drinks! They were GOOD!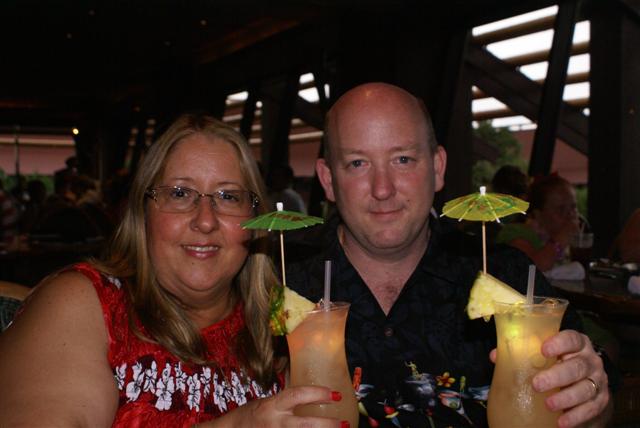 Craig's haircut at the Main Street Barber Shop!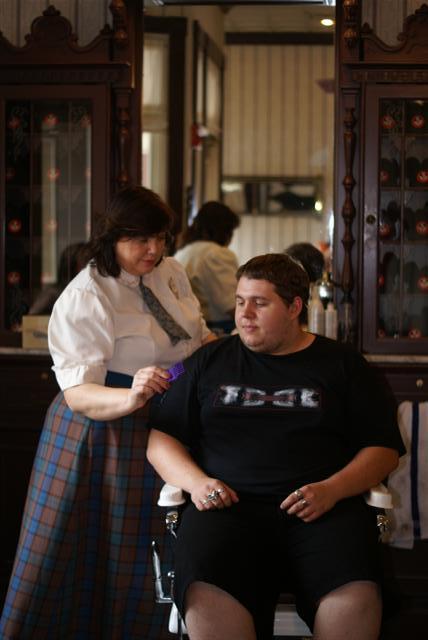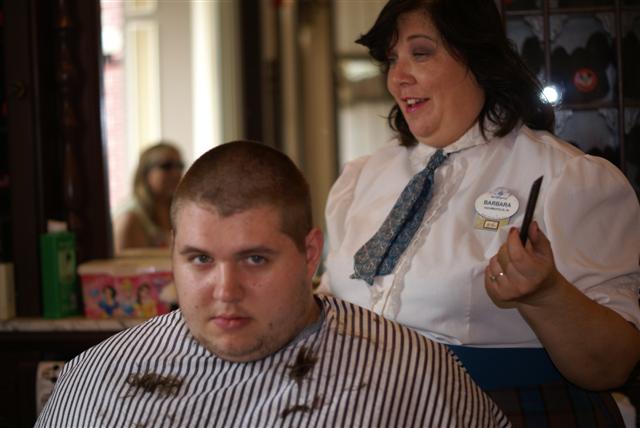 All done! :)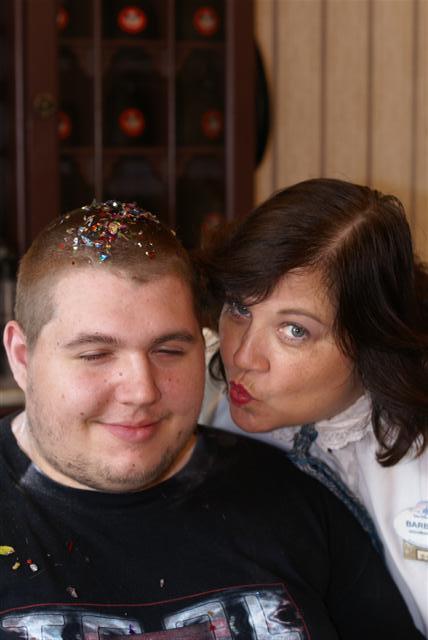 REAL men wear Mickey glitter!! :D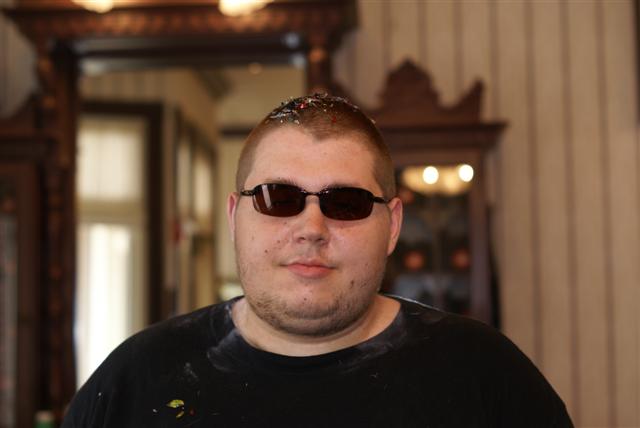 Main Street USA: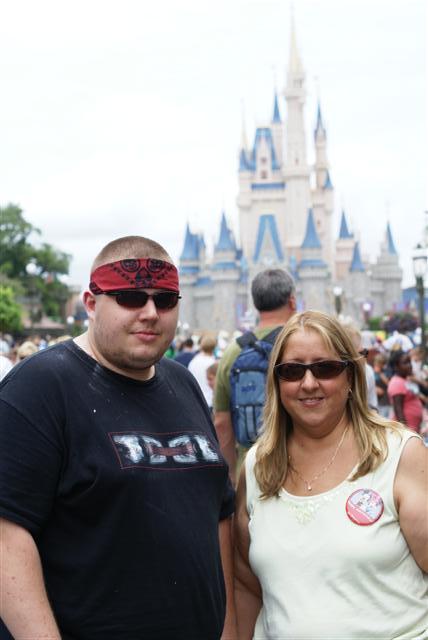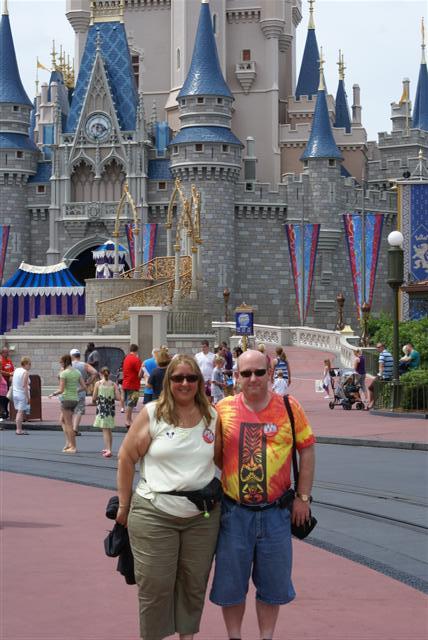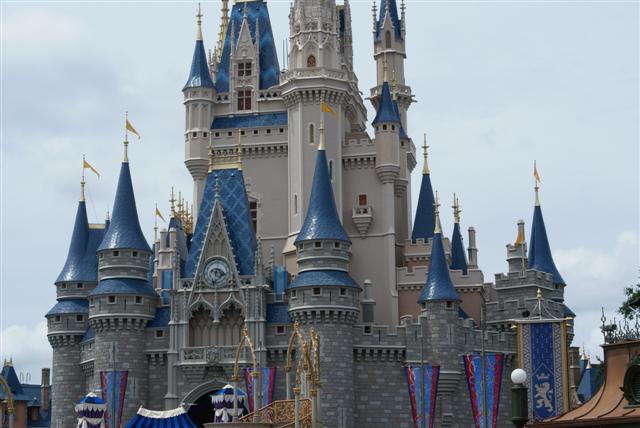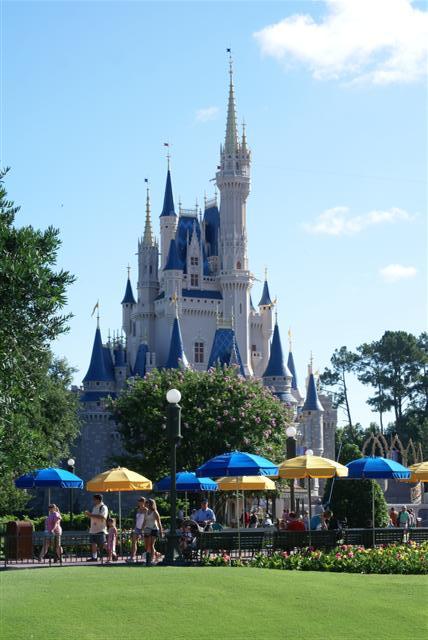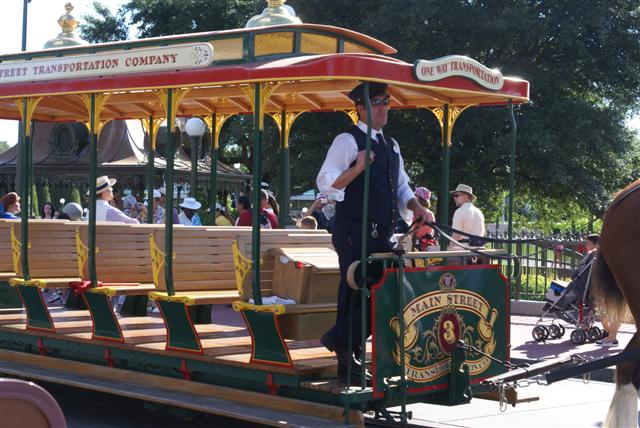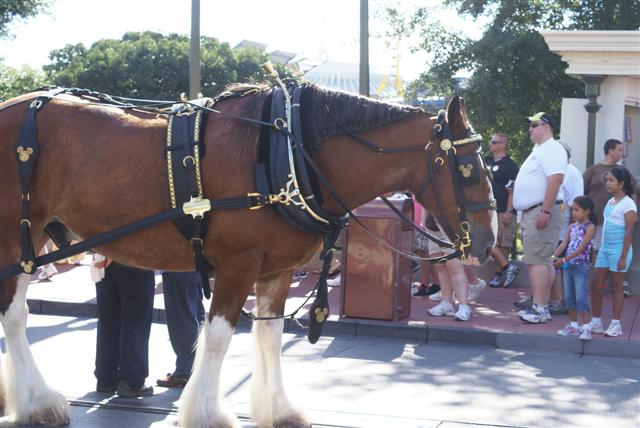 "I'm walkin' right down the middle of Main Street USA.....!!!"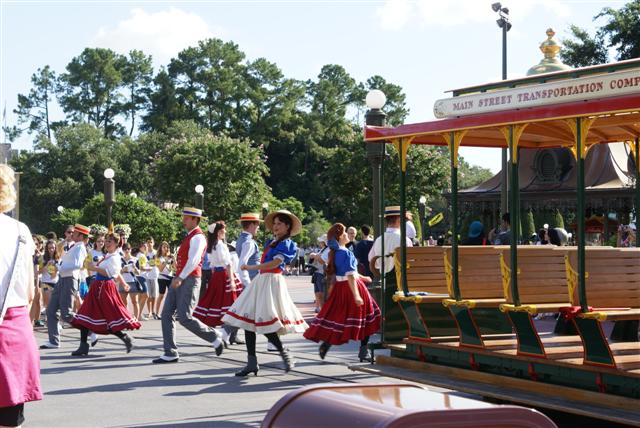 The people who are way too young to have adult aged kiddies! >;} (Ok, young at heart, anyway! LOL)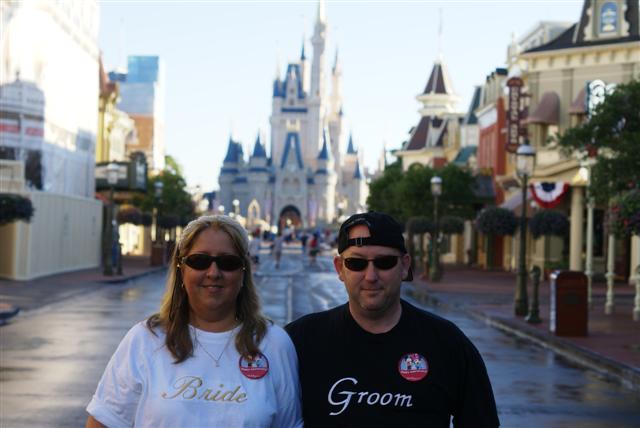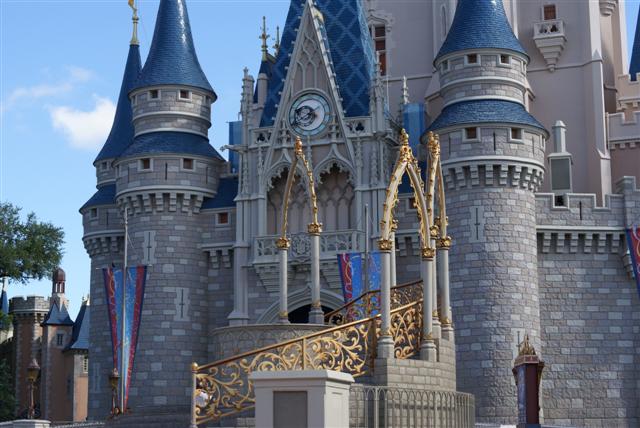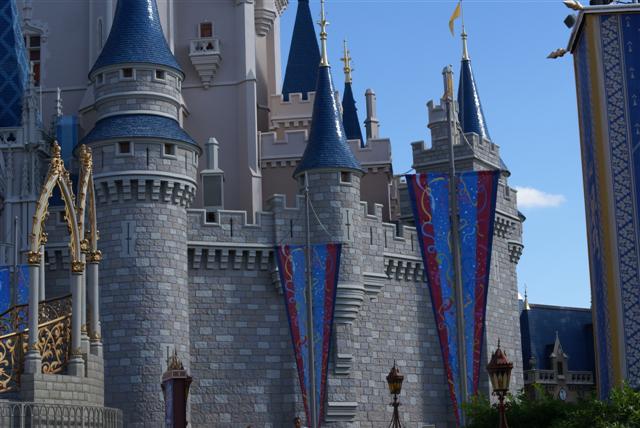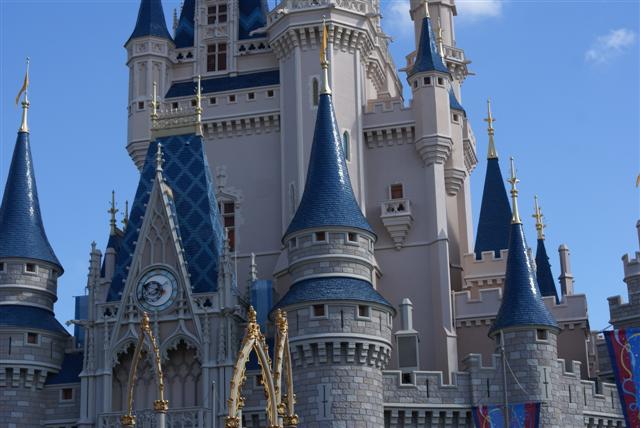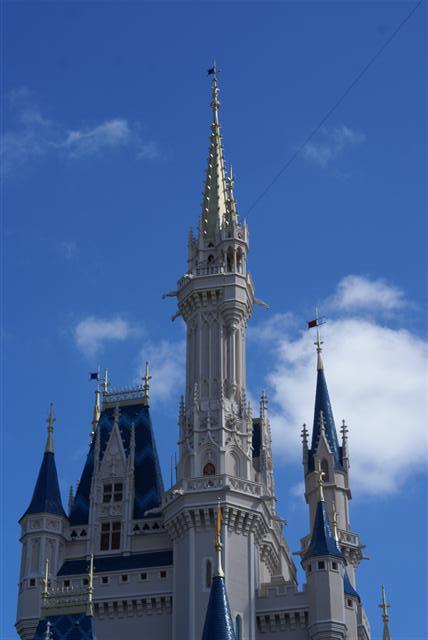 Adventureland!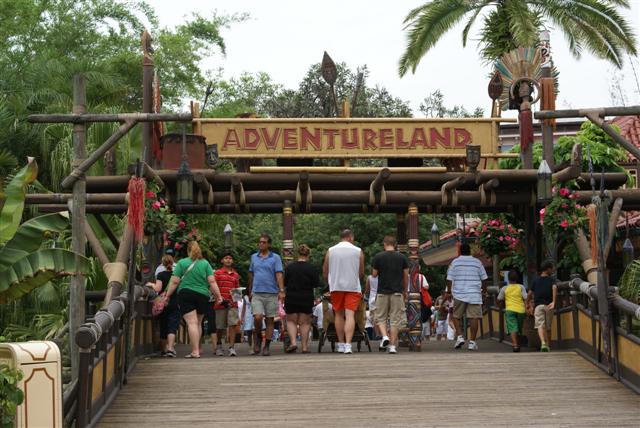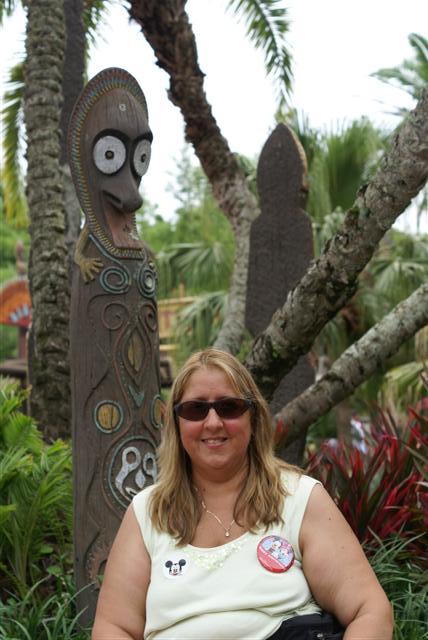 Epcot: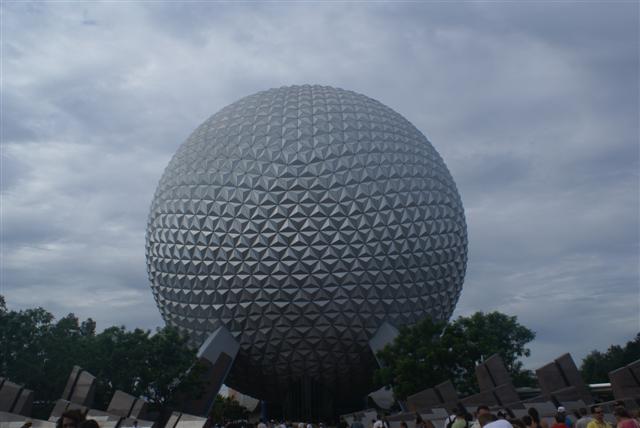 Craig and I posing for the Disney photographer, and trying not to laugh! :P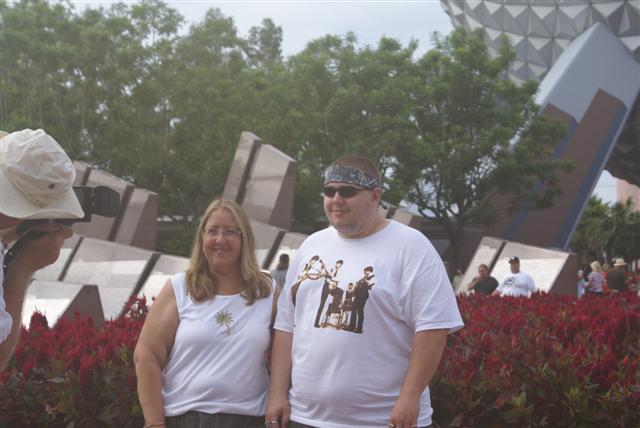 Crystal Palace Restaurant, with Winnie the Pooh & Friends:
Mickey confetti on the table to acknowledge our anniversary! How cute is that?!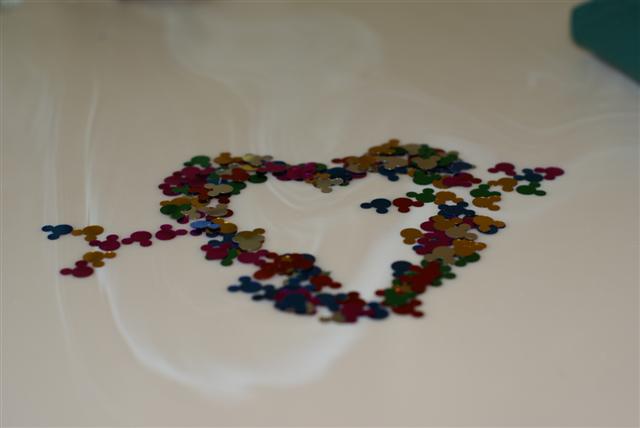 Winnie the Pooh!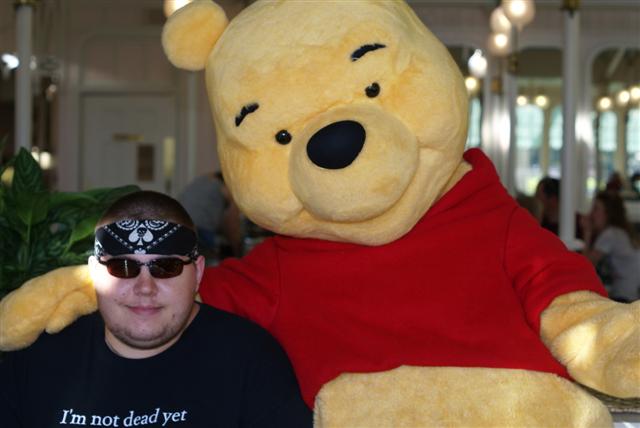 He was Robby's favorite as a child. Awww... :}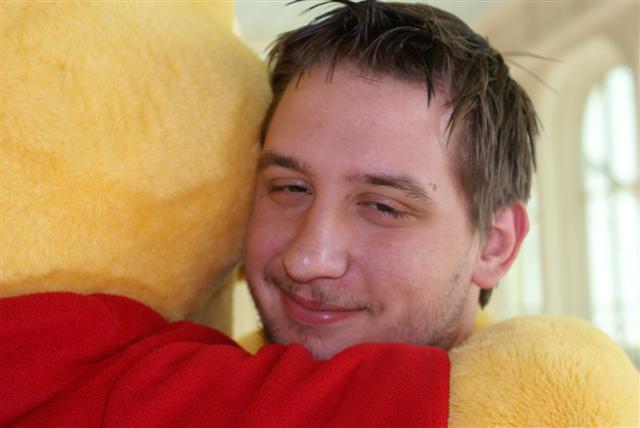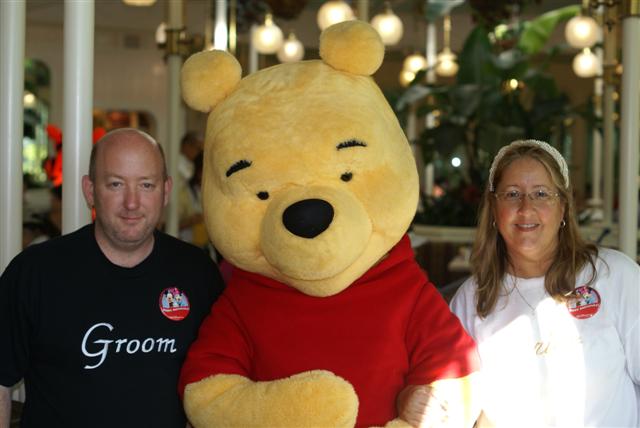 Eeyore!
Craig is almost taller than he is! :D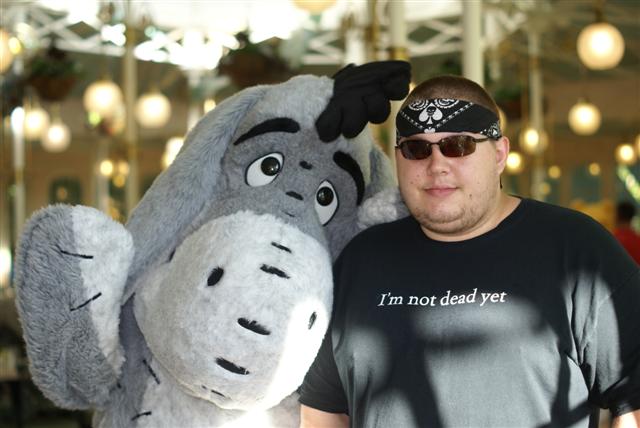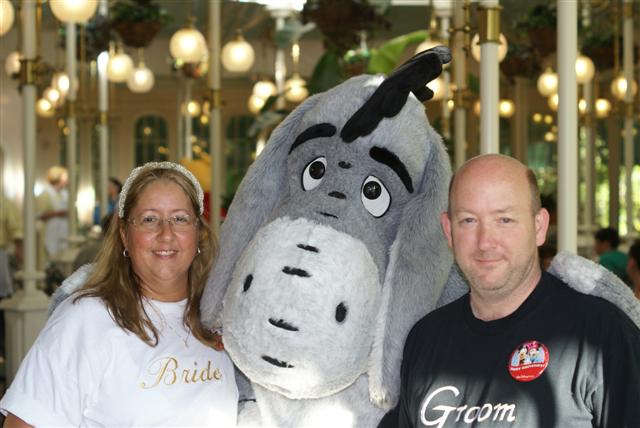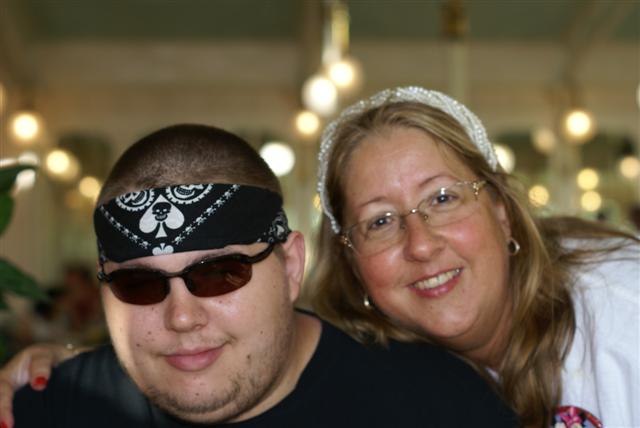 Piglet!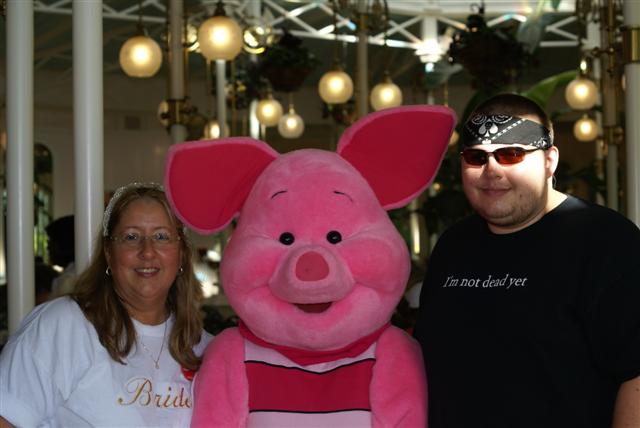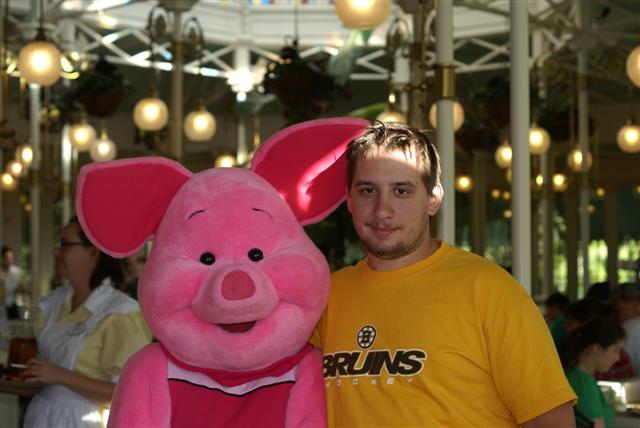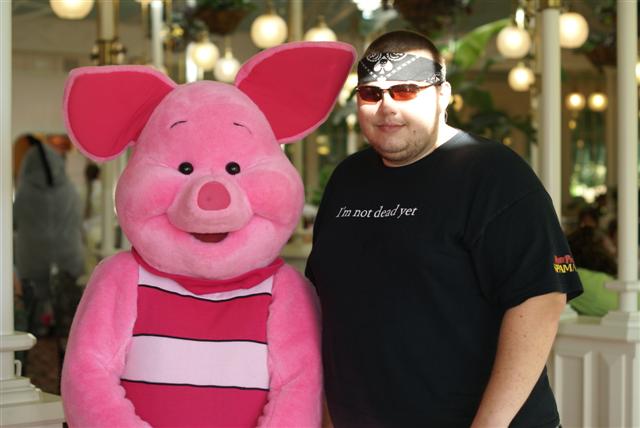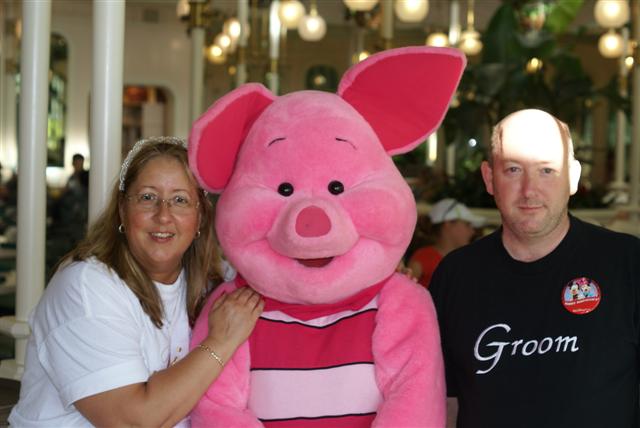 And last but not least, TIGGER!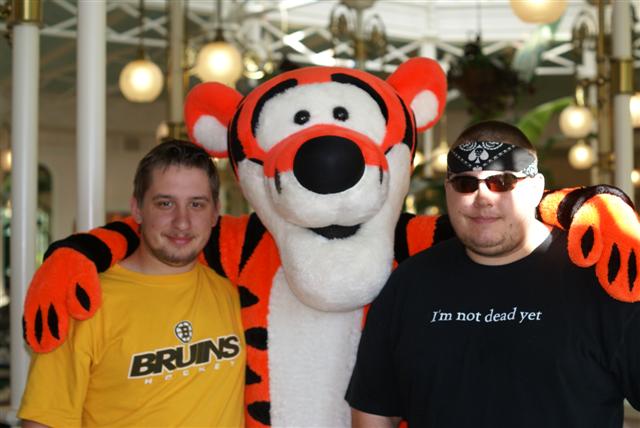 Animal Kingdom - Kilimanjaro Safari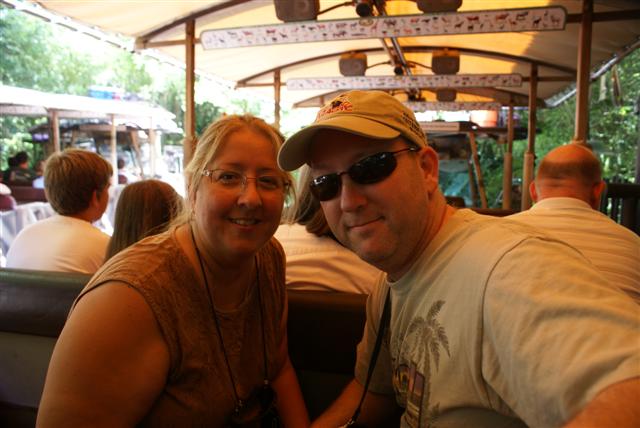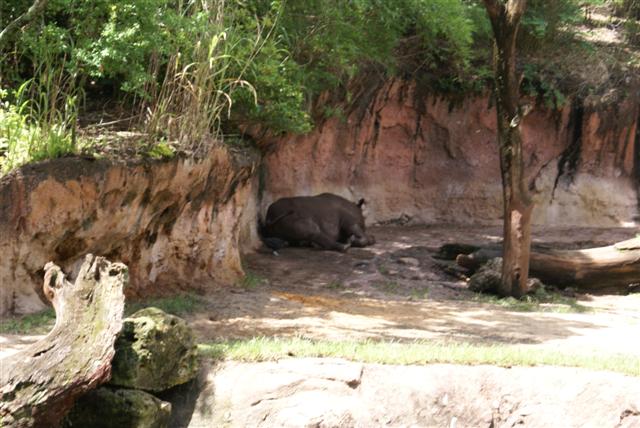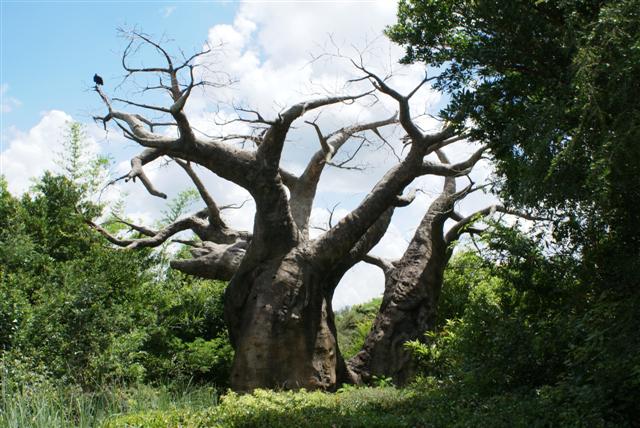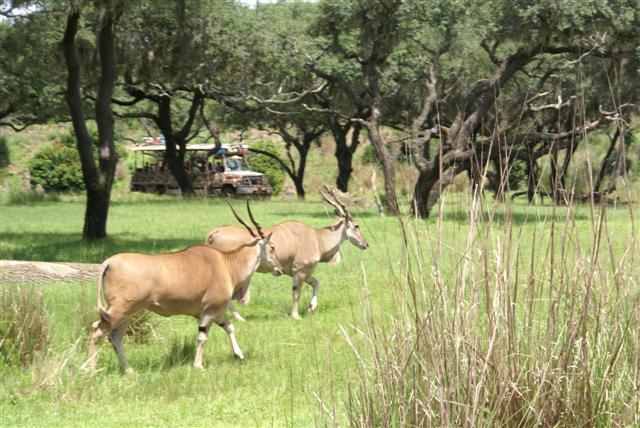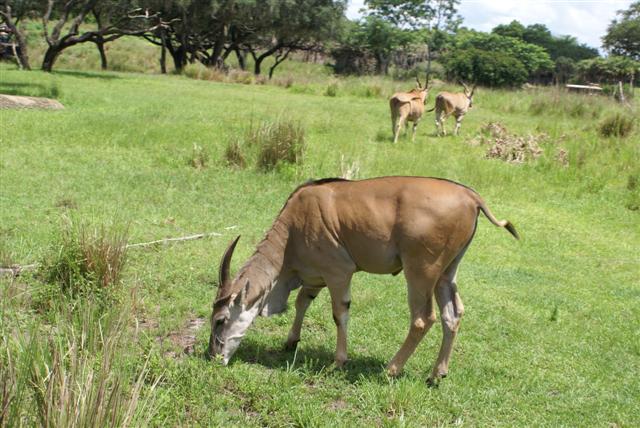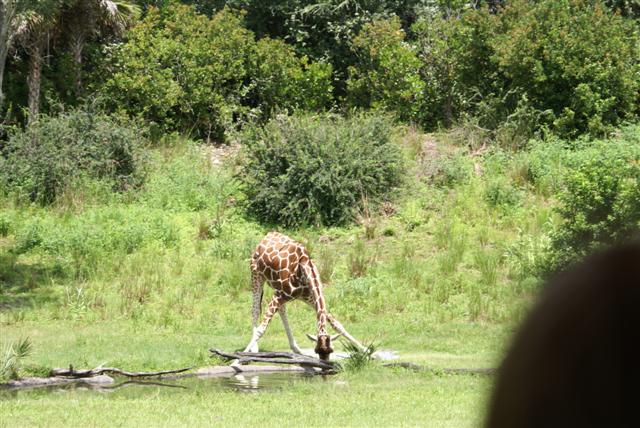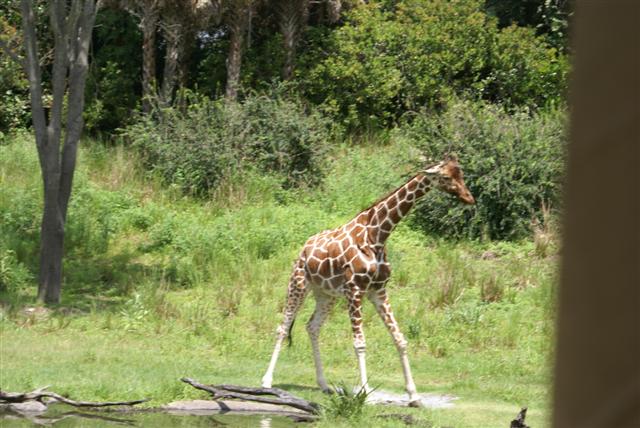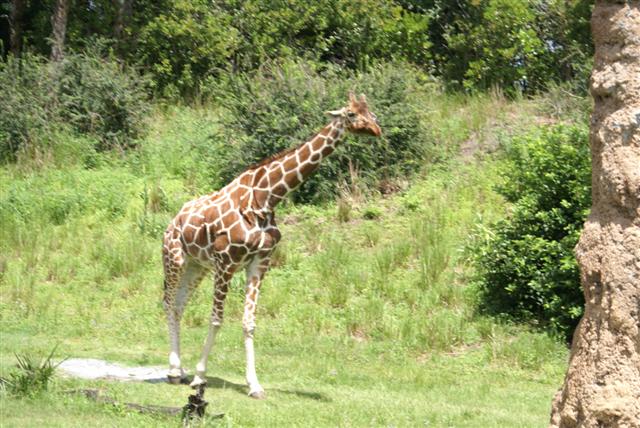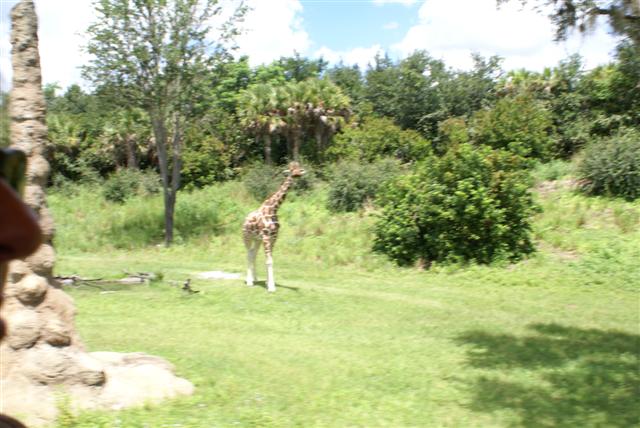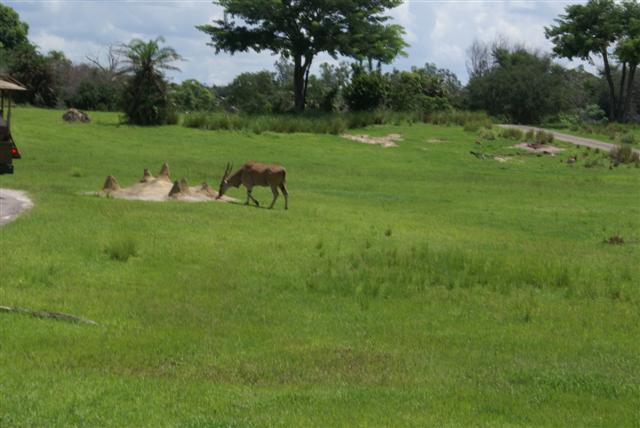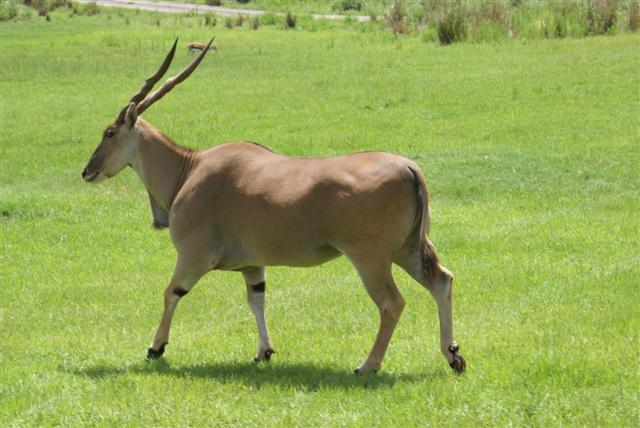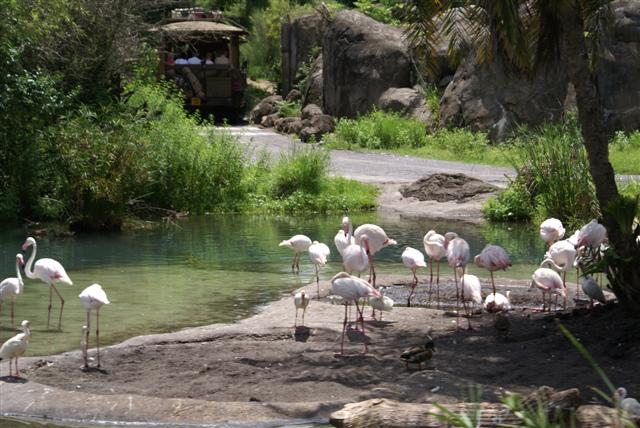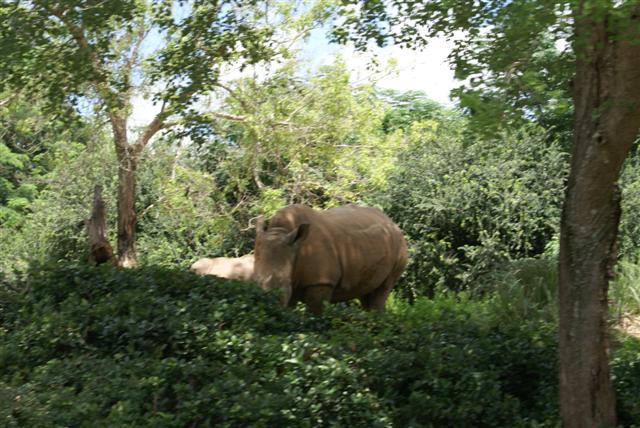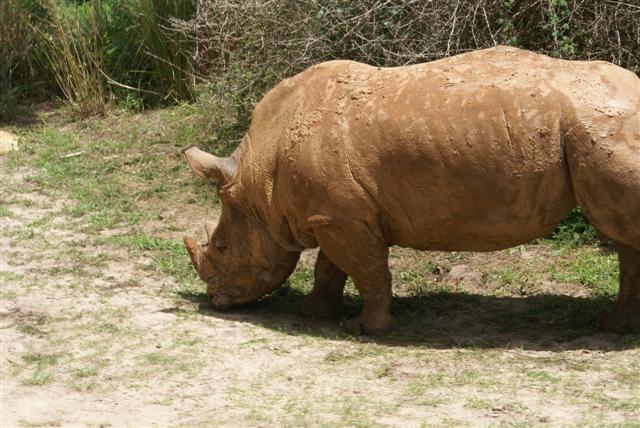 It's Puumba, sleeping in the cave!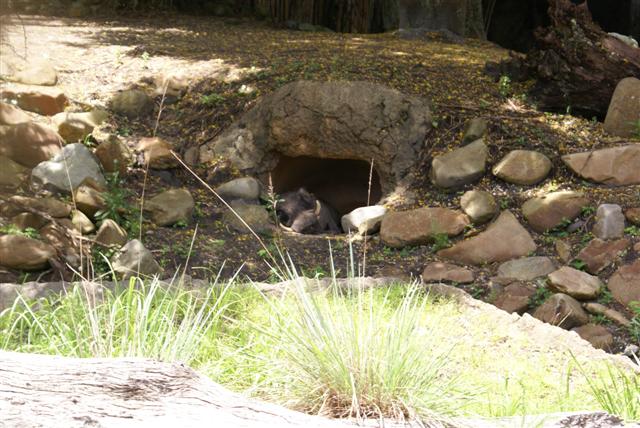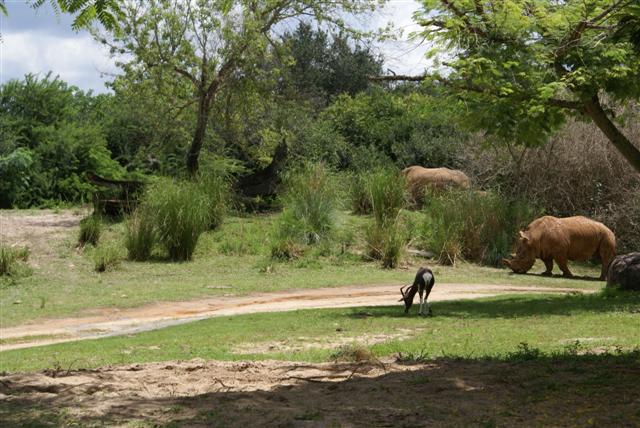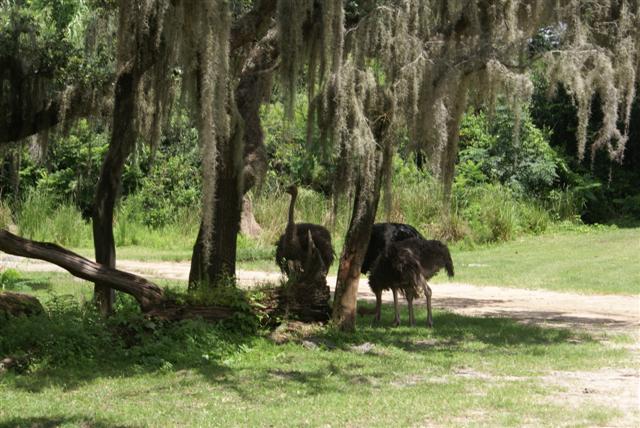 Drinks at the Kona Cafe - Polynesian Resort
Craig with a blue Martini
John drinking a Mojito
Sci-Fi Dine In - Hollywood Studios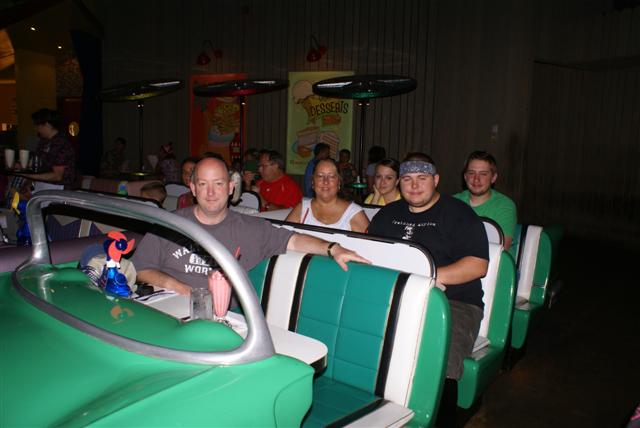 Still under construction!! :)