Polynesian Concierge room #3503 - October/November 2005
These first 3 pictures were taken at the entrance to the path to the Polynesian resort, from the TTC.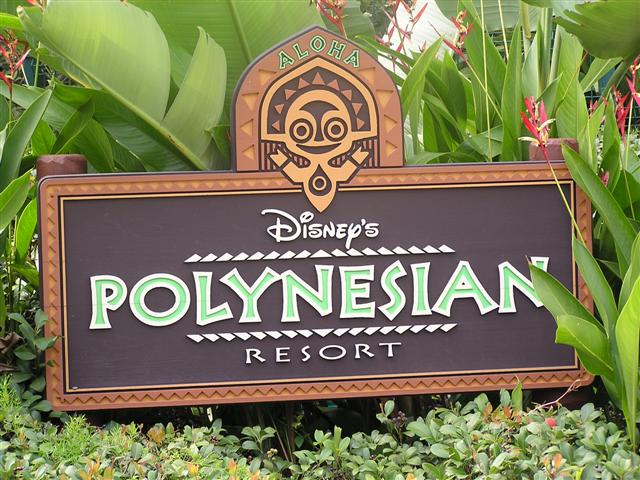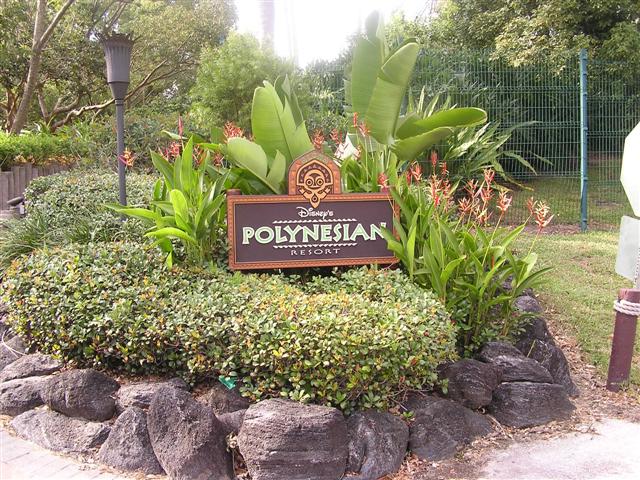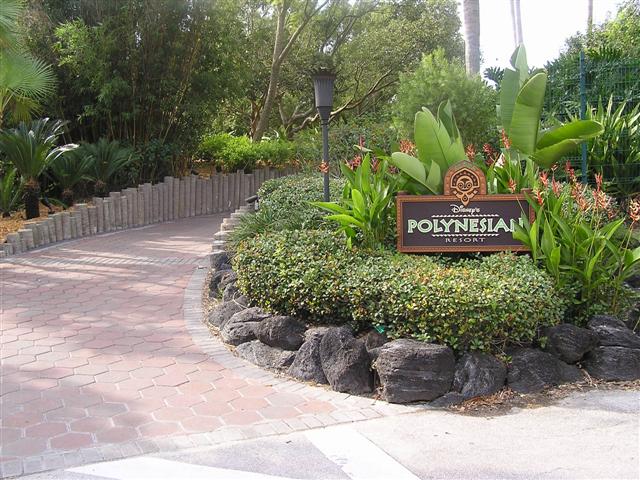 The tiniest Polynesian CM we've ever seen.. This little fellow was on a walking path and looked much brighter in color in person than he does in this picture. We saw a lot of unusual foliage and "critters" (FRIENDLY critters, don't worry!) as we walked the beautiful grounds of the Polynesian.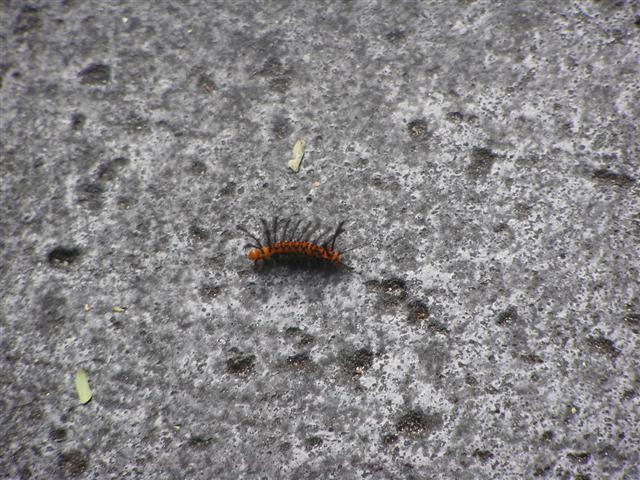 This picture shows the zero-depth entry of the Volcano pool, it was like walking into the ocean from a beach.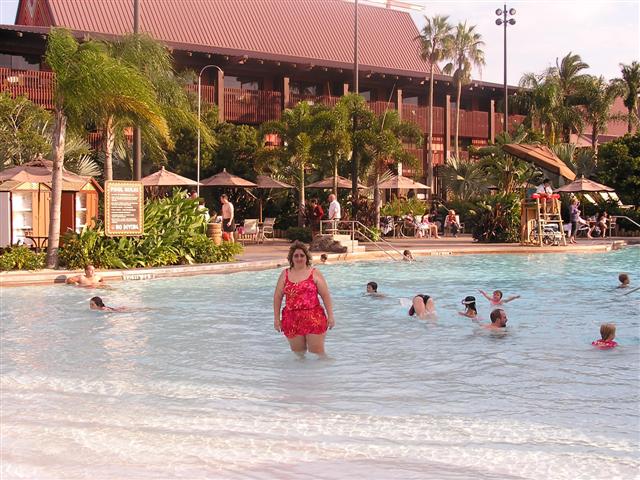 Tiki torches are lit every night and light the walkways around the resort. Beautiful at night!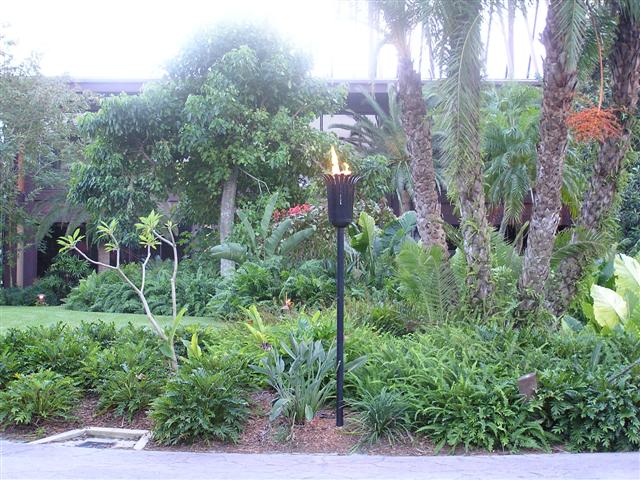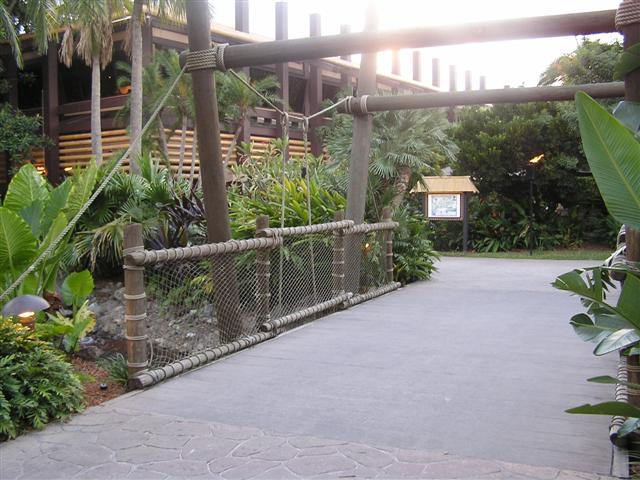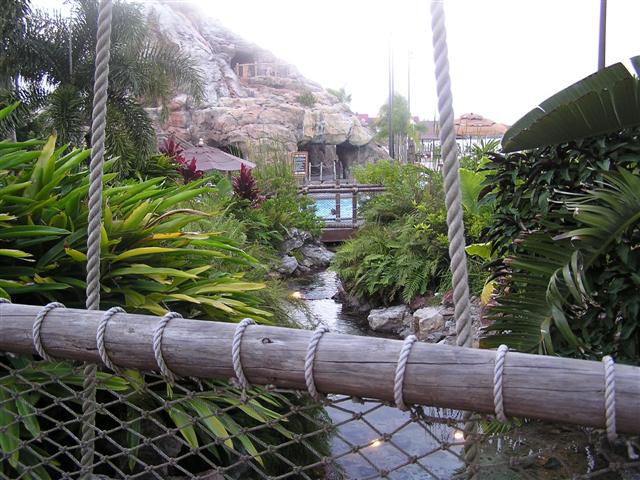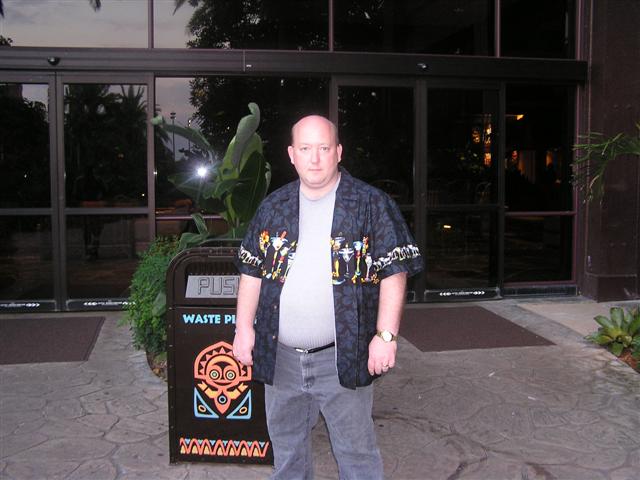 Sitting areas inside the Great Ceremonial House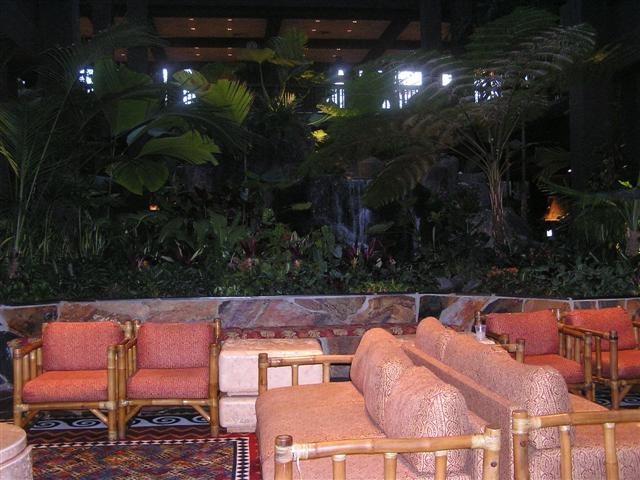 A DIS/VMK Meet!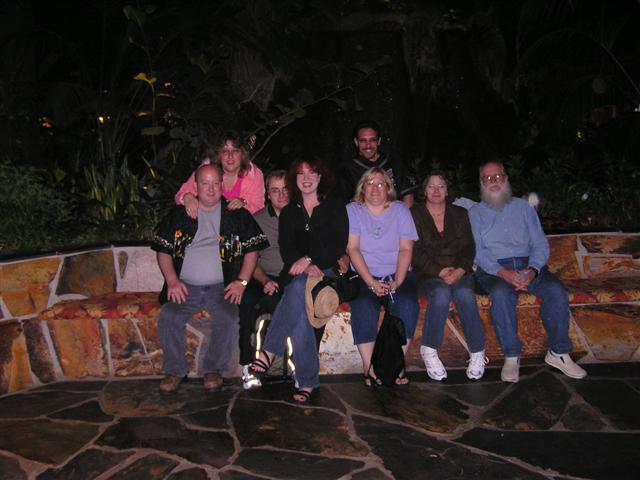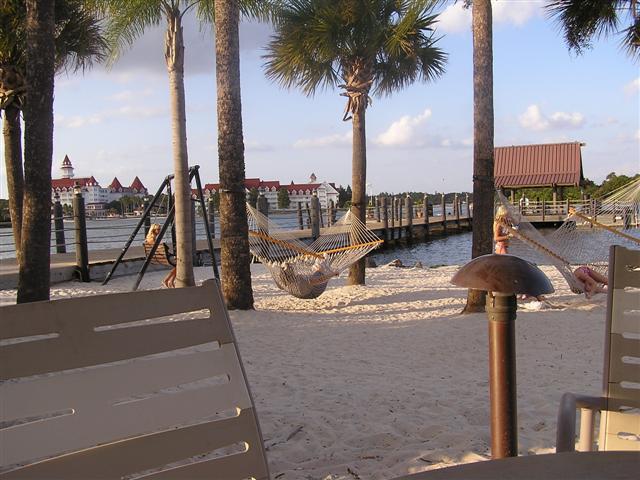 The Volcano pool at night...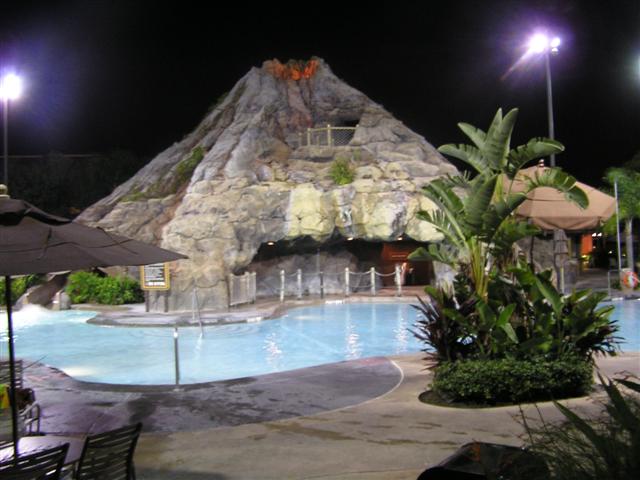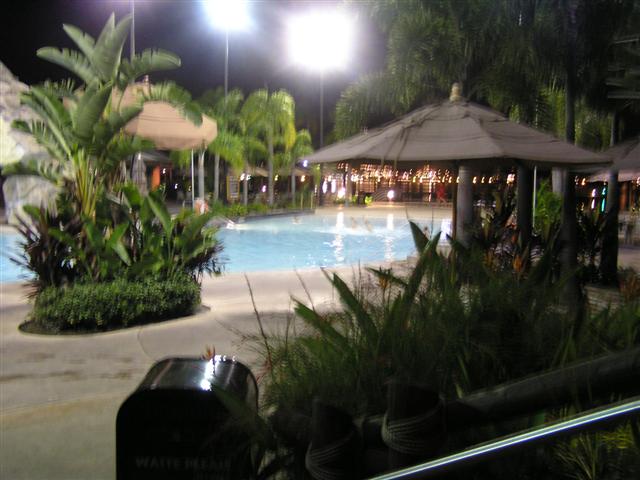 Room #3503 in the Hawaii concierge building. Features of the newly remodeled rooms: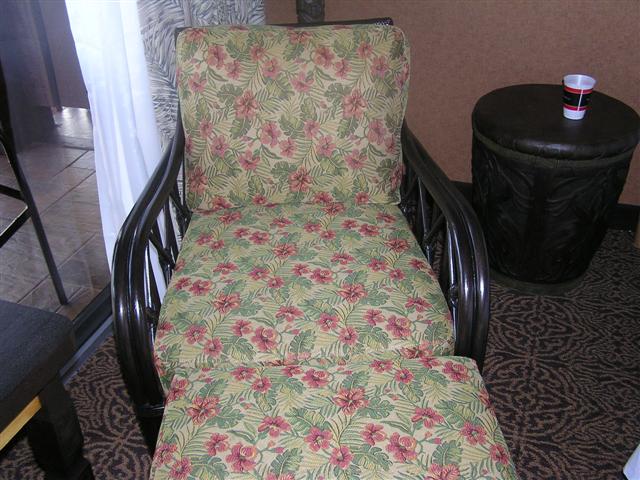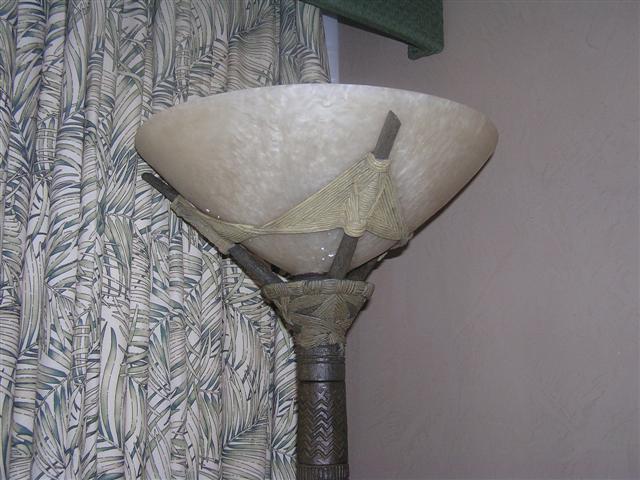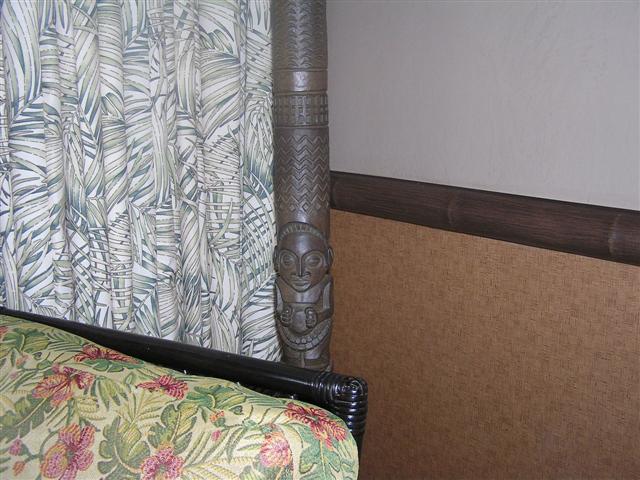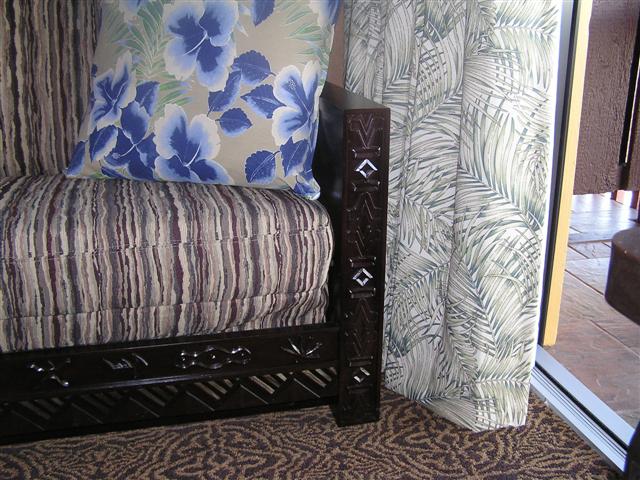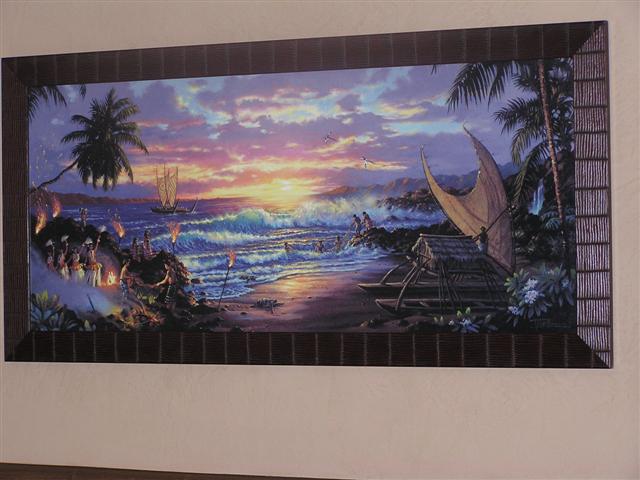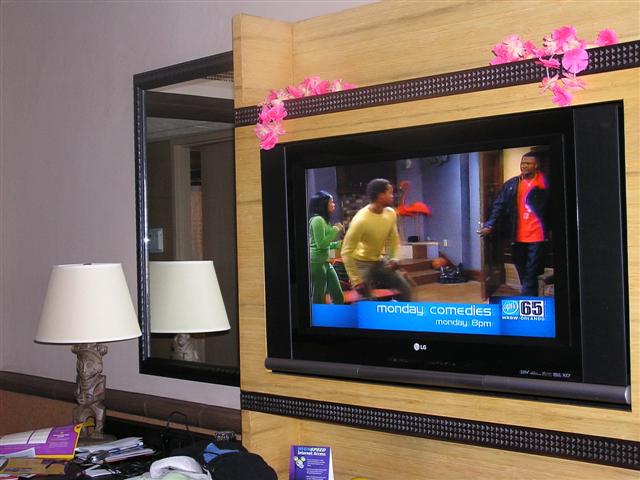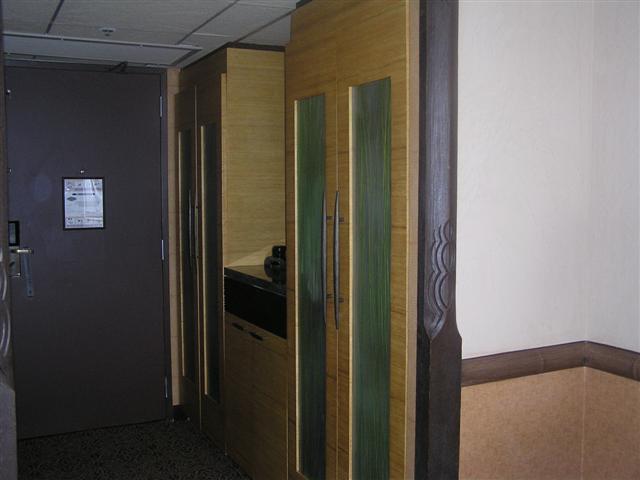 A sampling of breakfast items from the concierge lounge: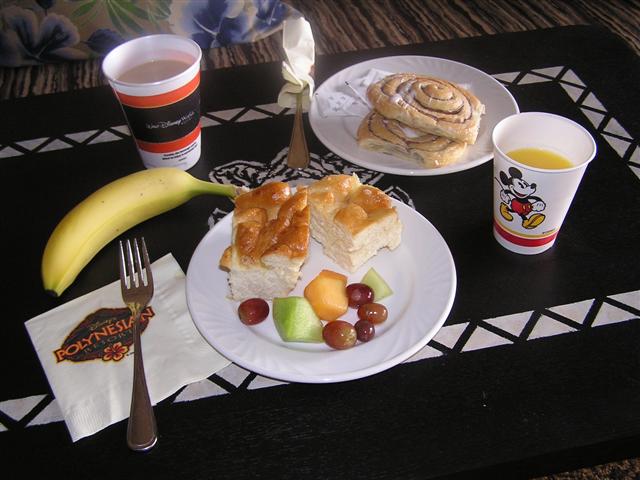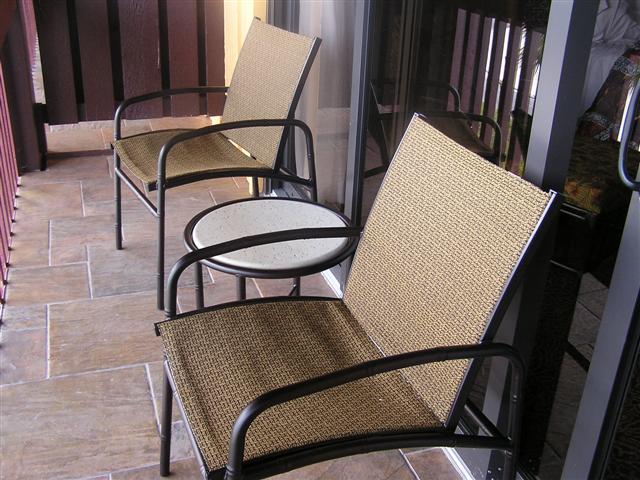 Pictures taken from the balcony of room #3503: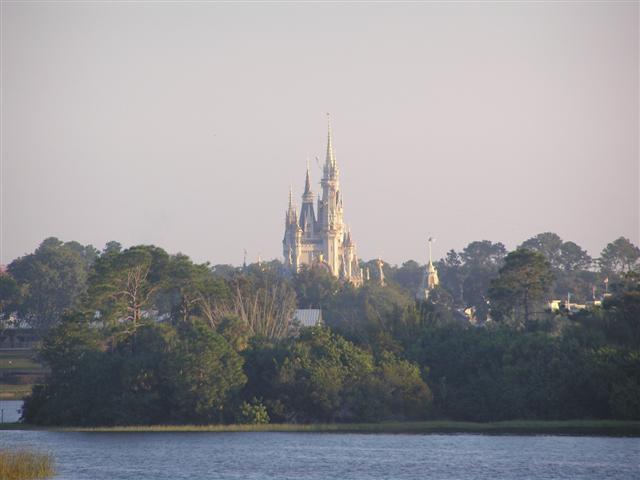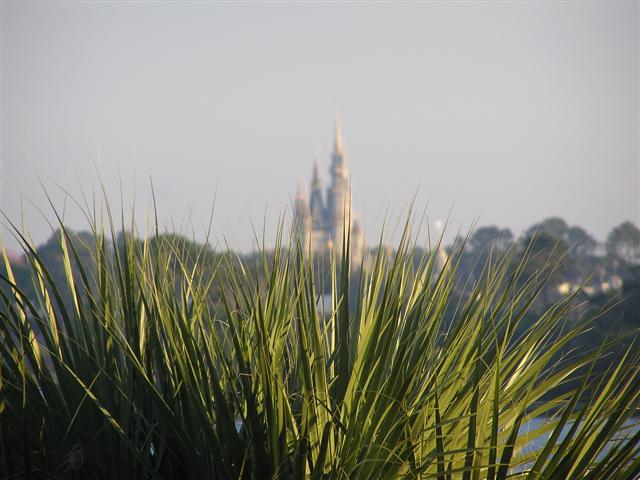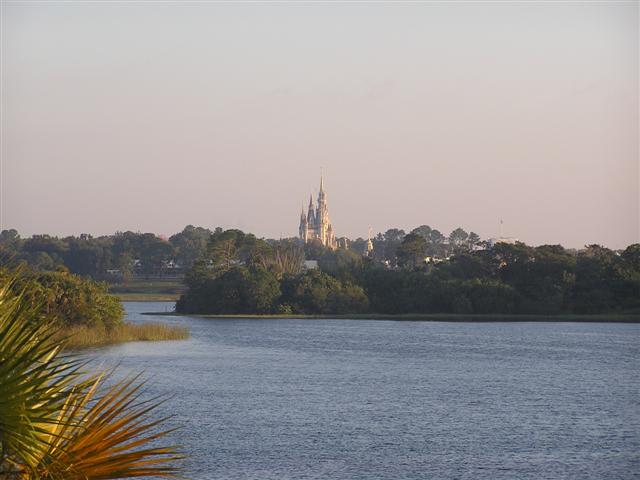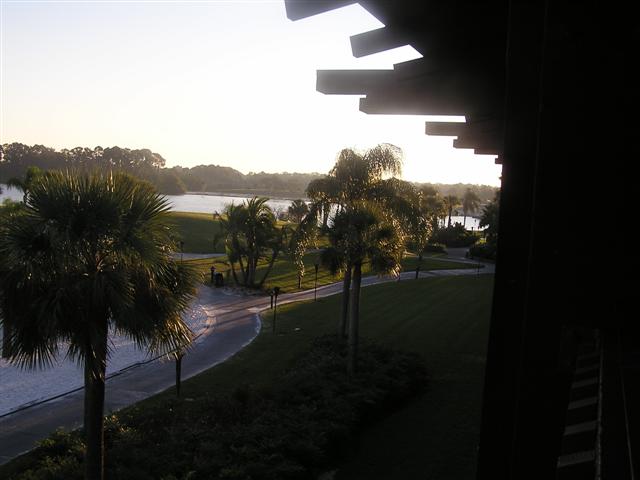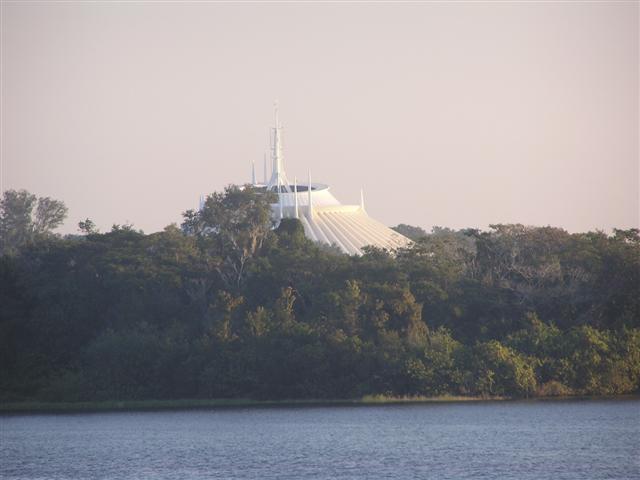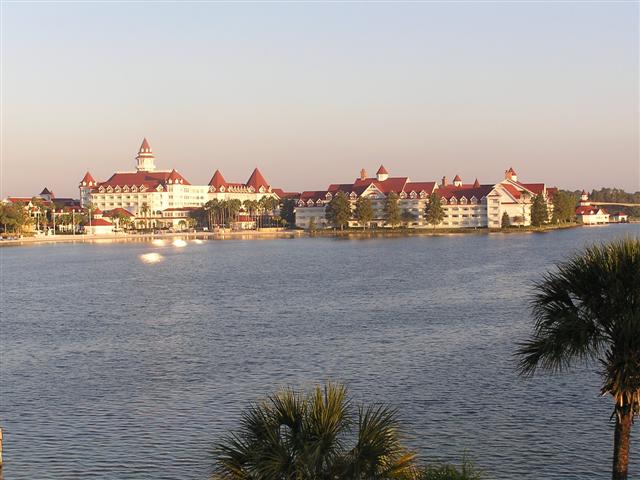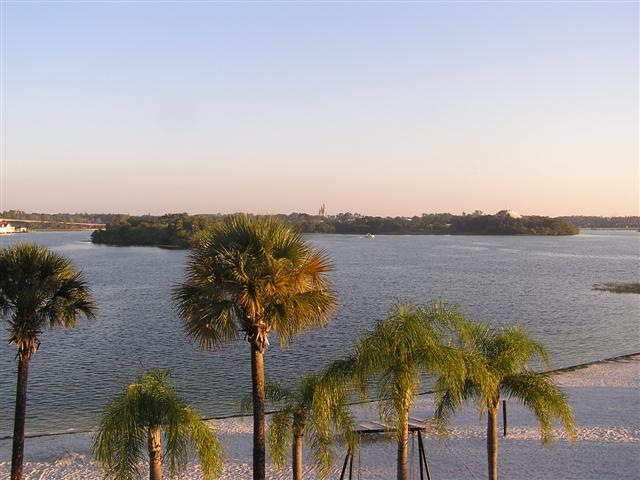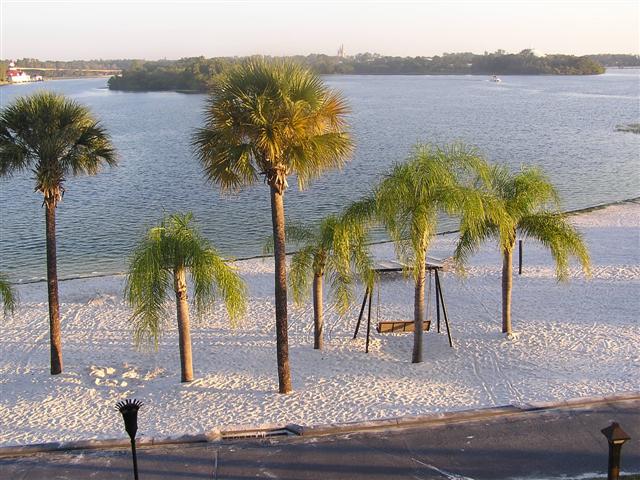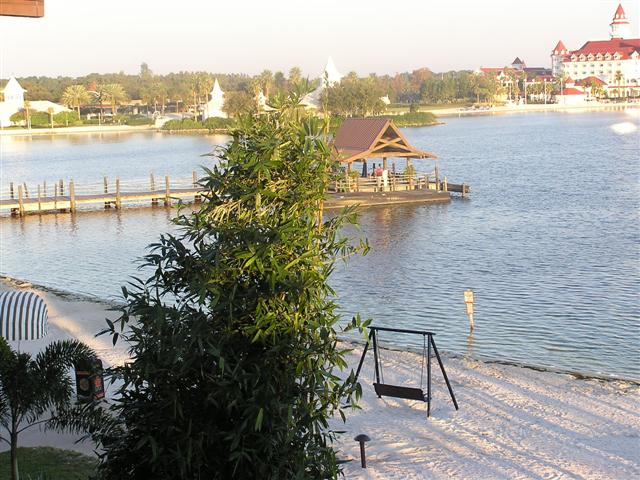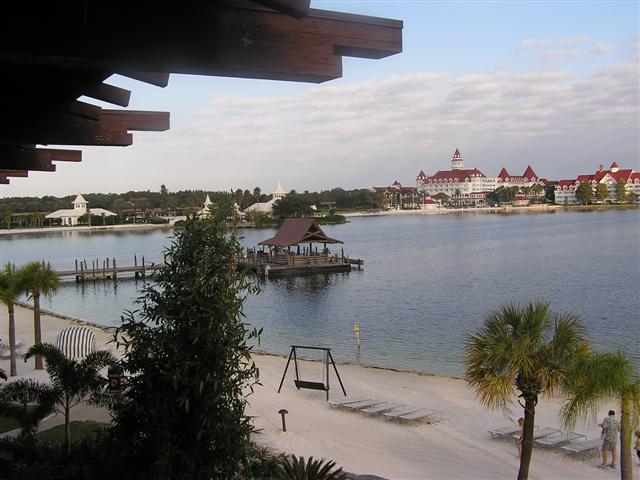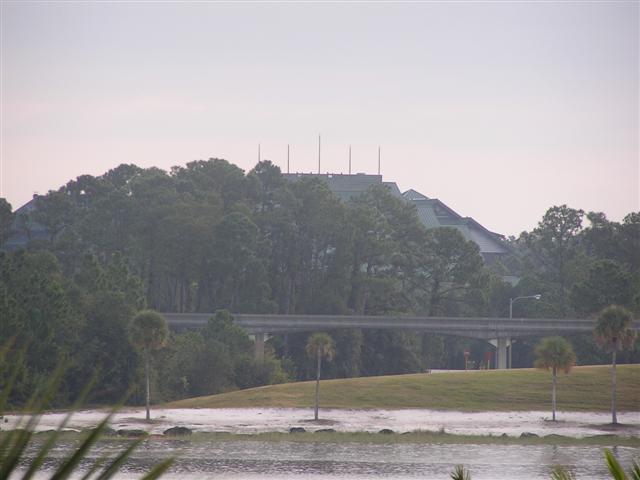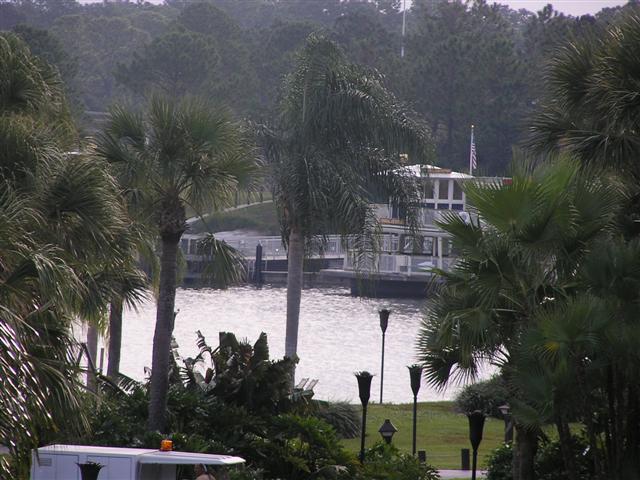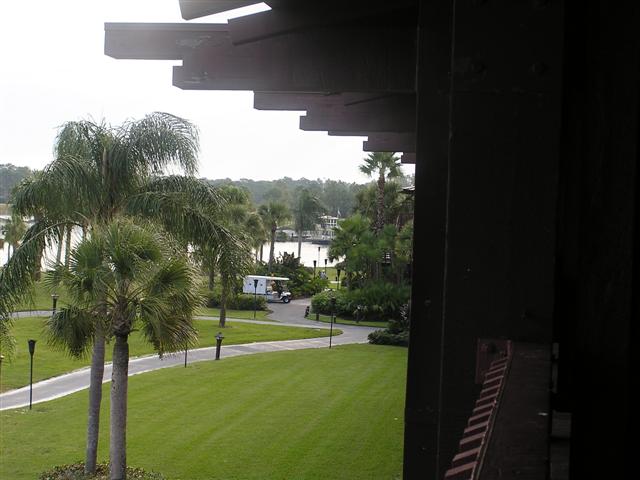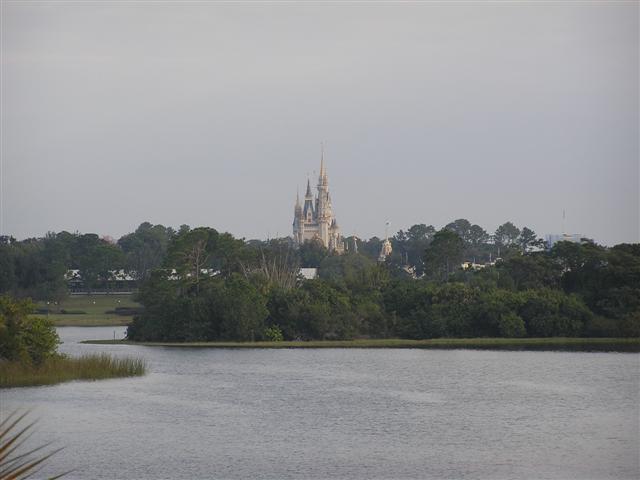 The Concierge Lounge: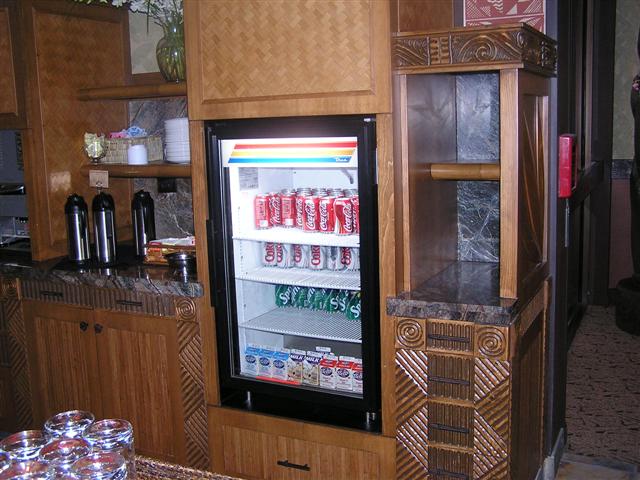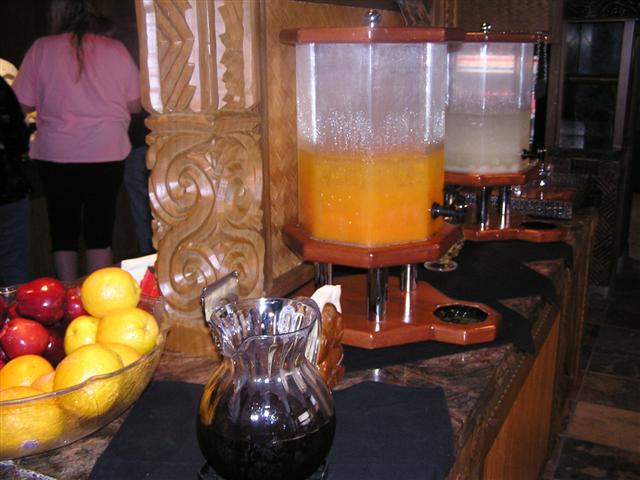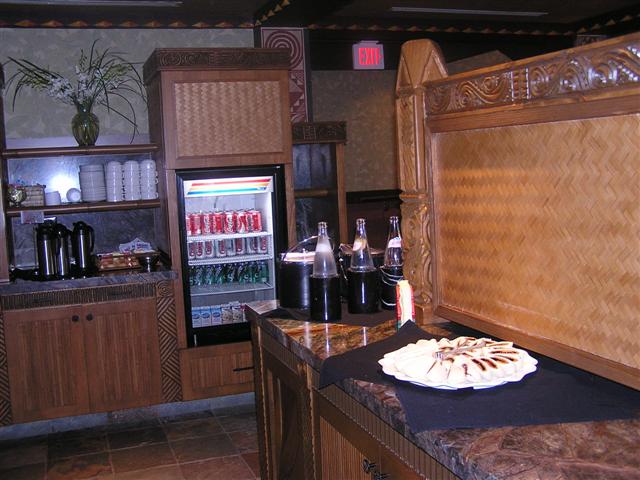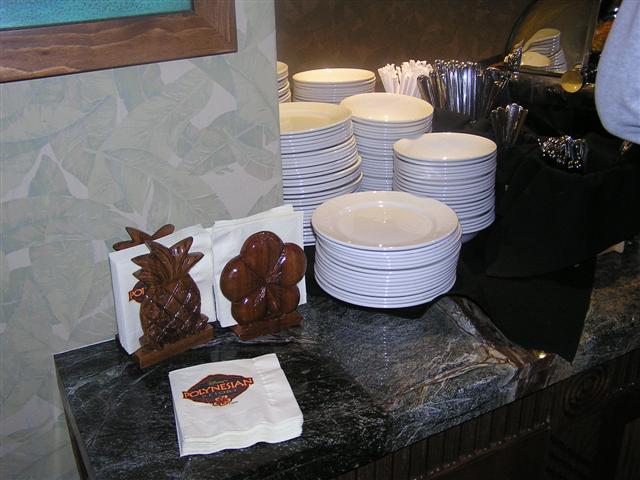 Macaroni & Cheese and grilled chicken Caesar Salad night: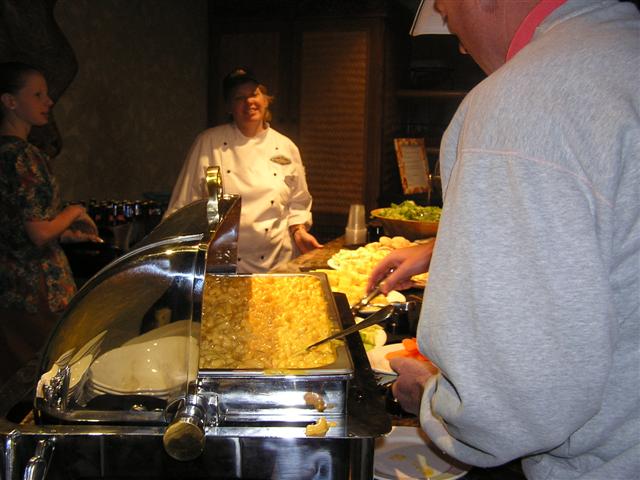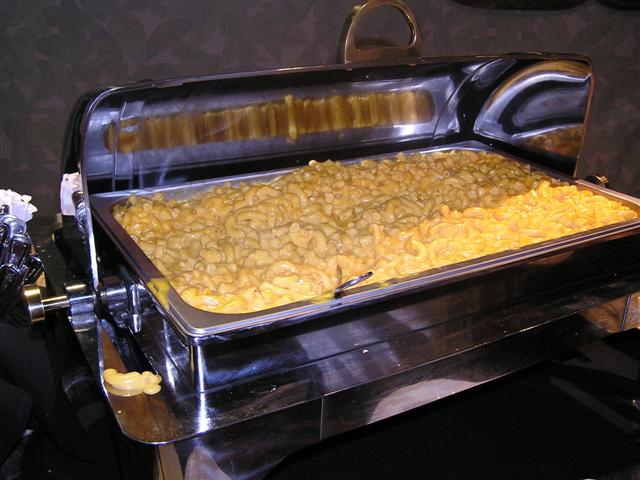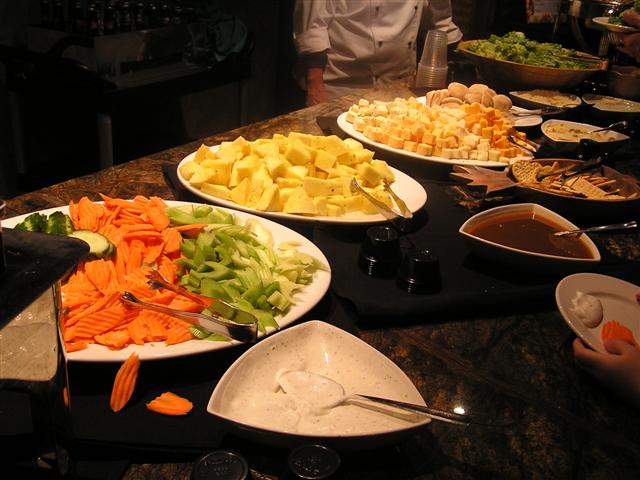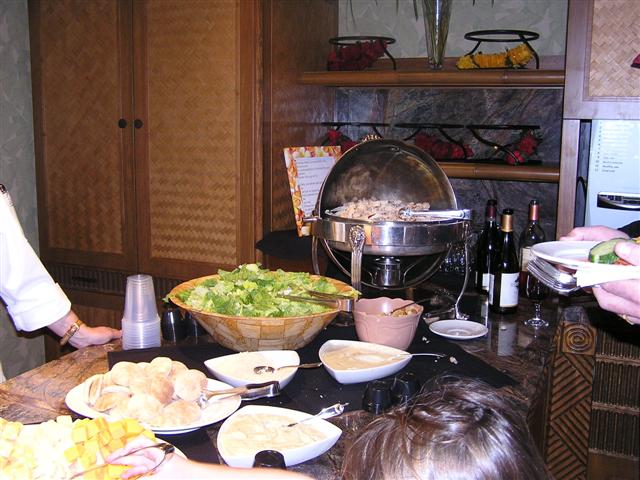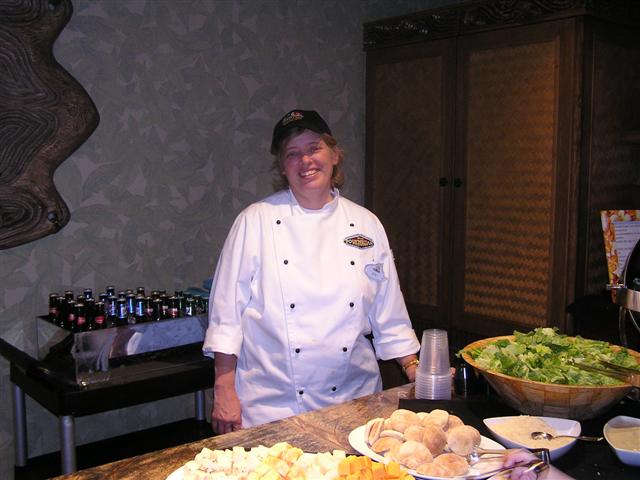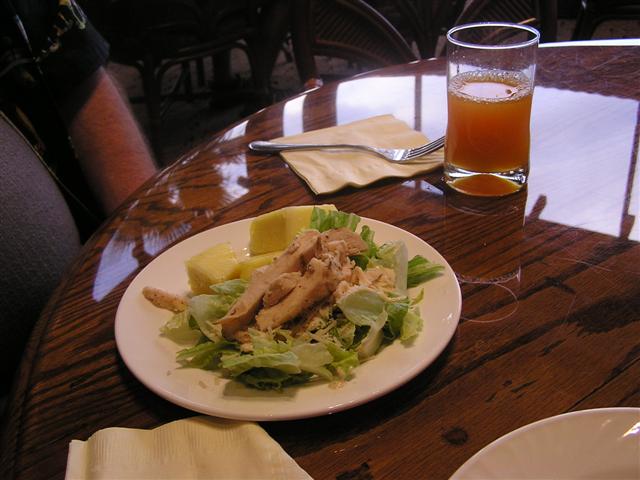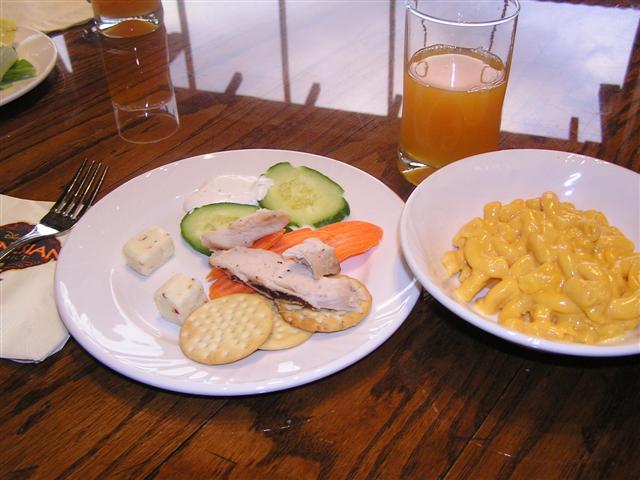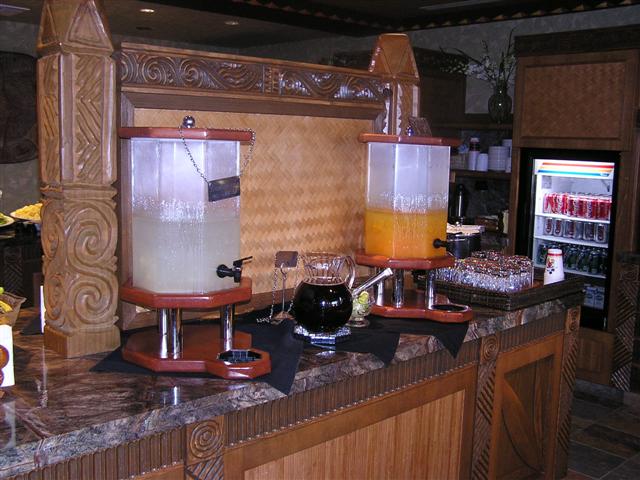 New flat-panel plasma TV in the concierge lounge: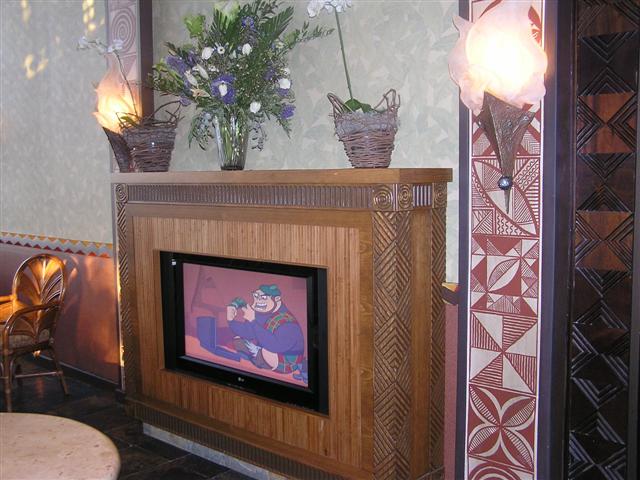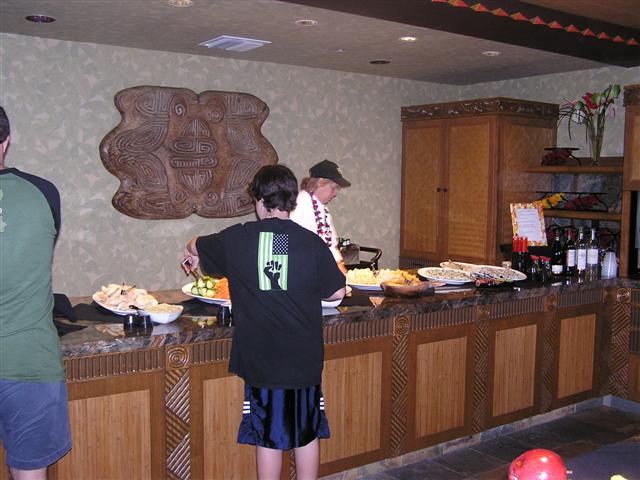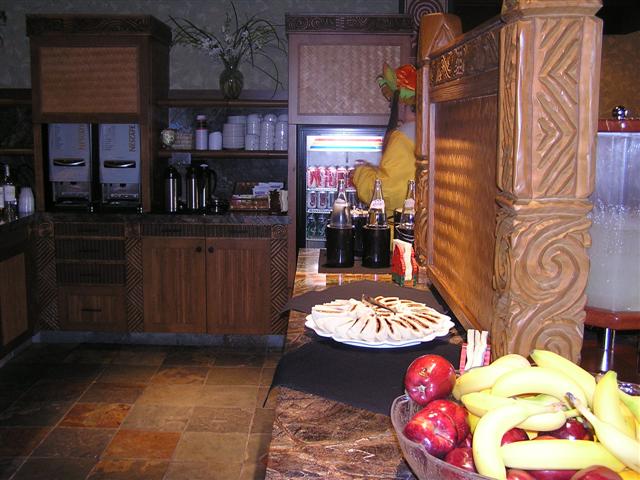 Sushi Night, including one vegetables-only type that was delicious. John said the fish sushi was good as well, but I'm taking his word on that. lol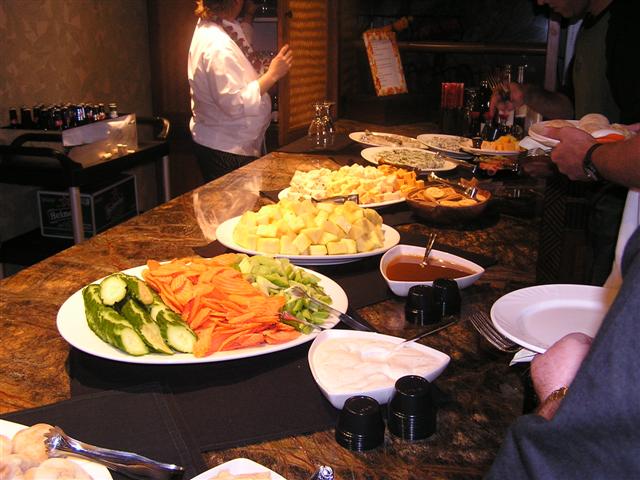 My plate, with the veggie sushi: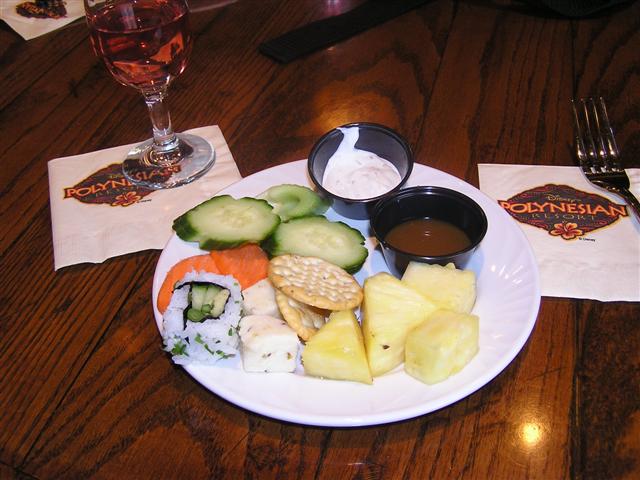 John's plate, with one of each type of sushi: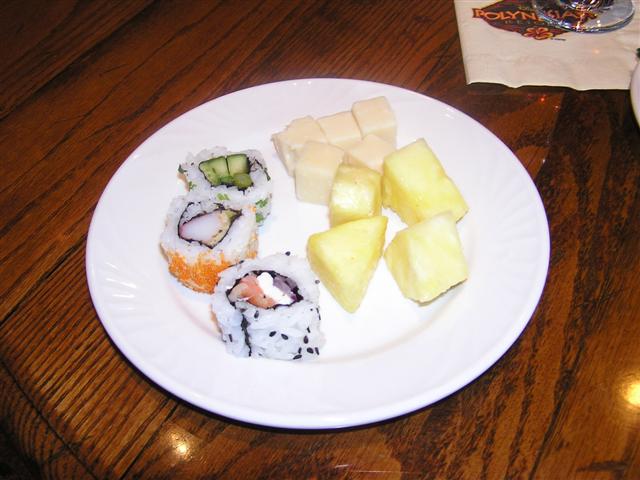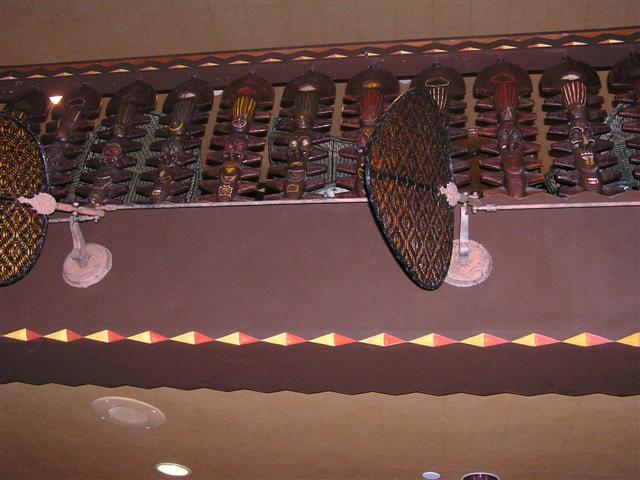 We *finally* were in the lounge for desserts & cordials time, but we didn't try any of them because we were too full from dinner and we were on our way to Epcot to see Illuminations. They looked delicious though! lol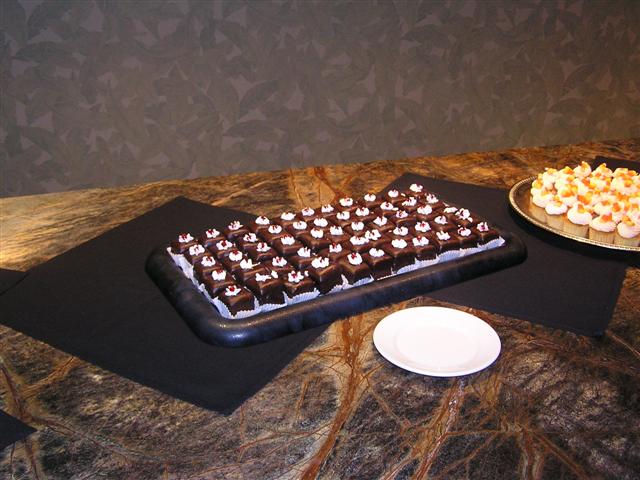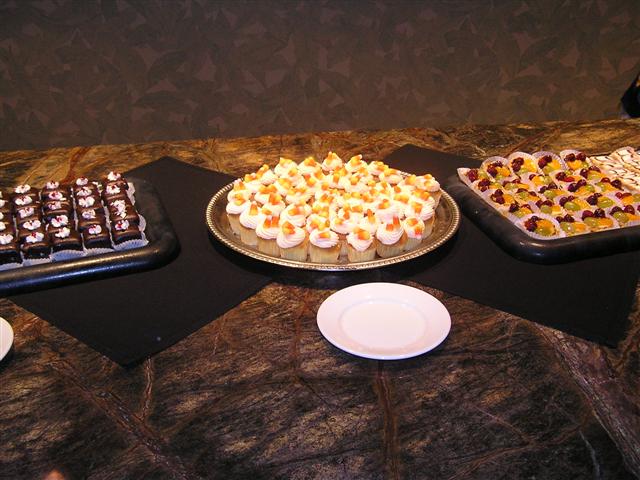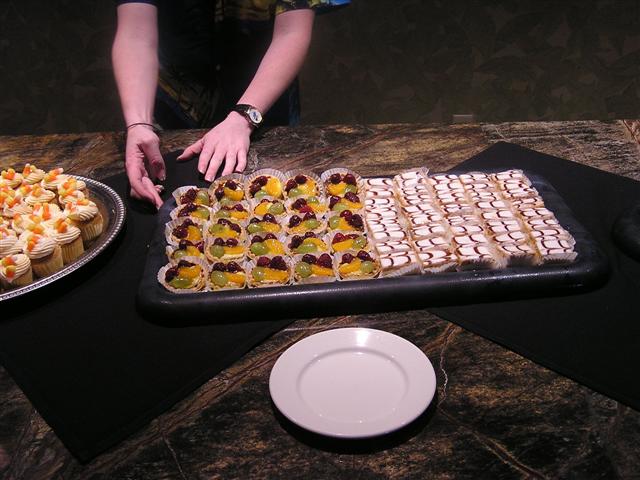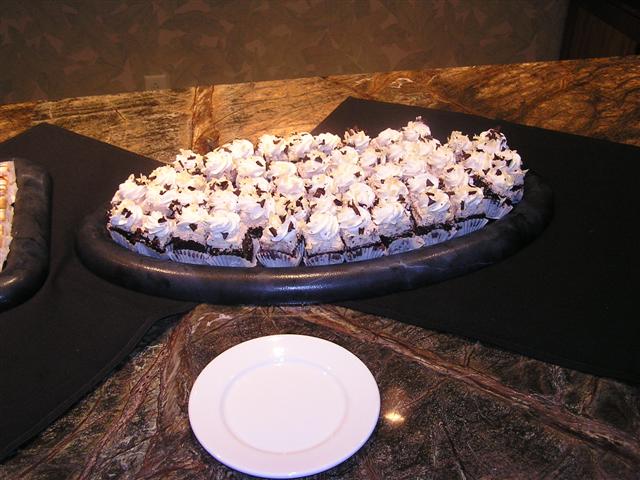 Liqueurs at the lounge: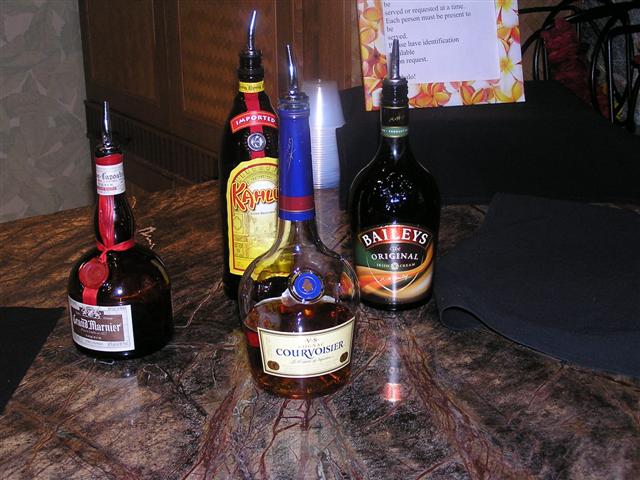 Selection of teas, as well as hot chocolate packets: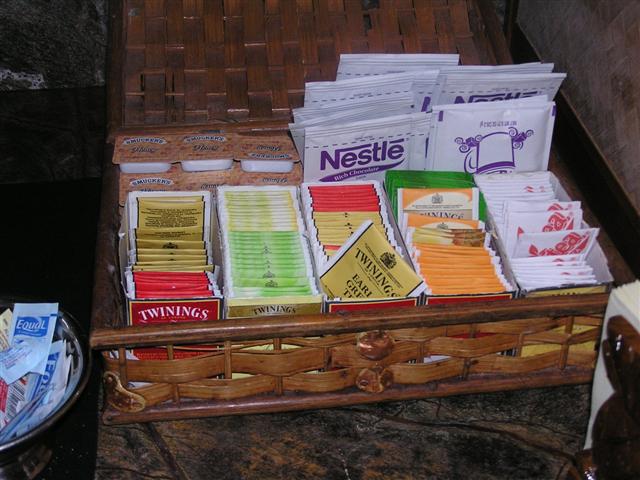 The coffee machine...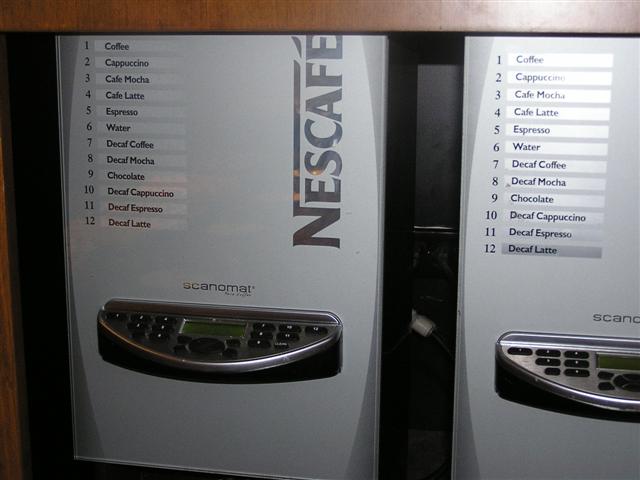 The newly decorated Hawaii building concierge desk area, including the new orange-guava juice dispensers: