We flew down to Orlando on Friday, August 27th, 2004. We wanted to get down to Port Canaveral a day before the cruise, we did NOT want to "miss the boat!" When we arrived at Orlando Airport, our Tiffany Towncar stretch limo and its driver were waiting for us. We've used Tiffany Towncar in the past, and we had the same excellent service on this trip as we always had. There were 2 tv screens in the limo, with a CD/DVD player.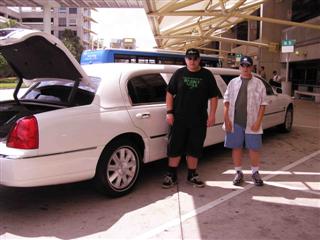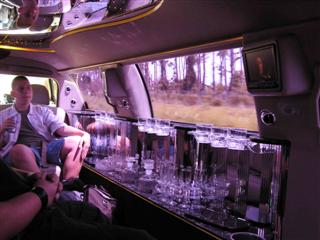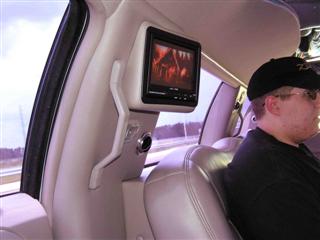 The kids were so tired, they fell asleep in the limo on the drive to the port. LOL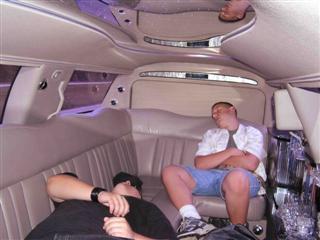 I found out on the internet that the Radisson at the Port was a popular place for cruisers to stay the night before. We decided to get one of their 2 king beds suites. We booked a year in advance and got a great rate of only $129. for the night. Here are some pictures of the suite: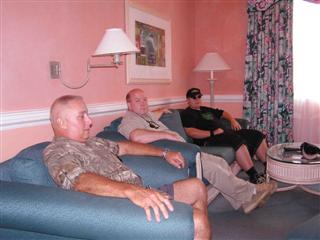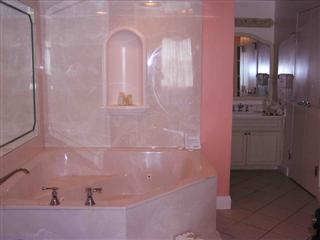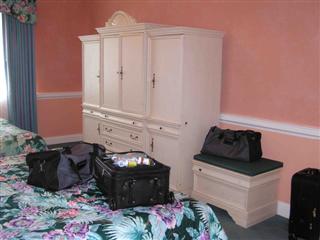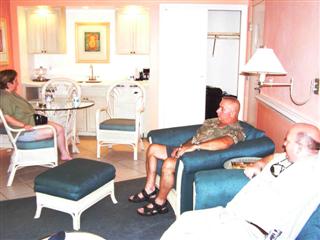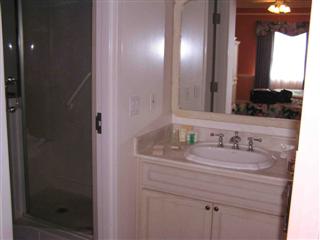 We had a mini DIS meet with some of the other families who were also staying at the Radisson. It was great to meet some of our fellow cruisers before getting on the ship.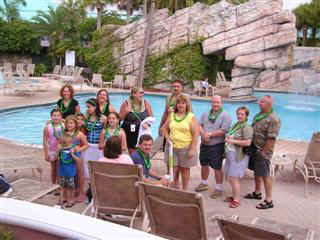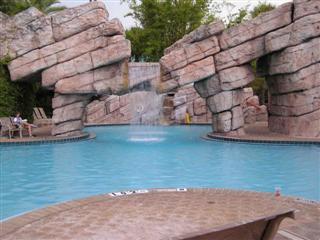 This was the view from the bedroom. At the time, all I could see was this Carnival cruise ship. It wasn't until we got to the port that I realized that the Magic was BEHIND this ship! In this close-up picture, you can see the top of the red stack of the Magic peeking out in the middle, from behind.