After lunch it was a short wait before we could go to our stateroom. It was worth the wait! We had booked a category 6 stateroom with private verandah. Before the cruise we didn't know if, or how often, we'd be out on the verandah. When we entered the room we immediately walked straight through it, and onto our private verandah. We didn't know it at the time, but we would get a lot of use and enjoyment from it. John and I both agree, IT WAS SO WORTH THE EXTRA COST TO GET THE VERANDAH!!! The fun and excitement of having it never wore off through the entire cruise.
We had several gifts and baskets waiting for us on the beds. Since Craig was a Castaway Club member, he received a large beach towel with the DCL logo and "Castaway Club Member" written on it, in addition to 2 Castaway Club pins. We also had a gift from our Travel Agent, All Seasons Travel, which was a nice memory box with the DCL logo on it. The memory box is perfect for keeping the Navigators, specialty keepsake menus, and other small paper work and receipts from the cruise in. There is a space on the cover in which you can insert your own picture. Inside the box were picture-frame cards and envelopes, and a small DCL "bendy" Capt. Mickey photo holder. We highly recommend All Seasons Travel not only for their excellent prices, but especially for their excellent customer service. We had a pretty basket from DCL filled with a bottle of champagne, a box of chocolates, and a silver DCL frame. This basket was from the "Romantic Escape at Sea" package that we had booked. This package included the gift basket, a couples' massage, and dinner at Palo. At this time, it also includes a few additional perks such as being able to book all 3 meals at Palo, and the spa appointment *before* you leave for the cruise, plus being able to request a specific dining rotation. We feel this package was well worth it and we were glad we had booked it. Also on the bed were the 3 gift baskets I had ordered from Shirley at The Perfect Gift. Each of the boys had a gift basket with items such as a waterproof camera, spray mister fan, boxes of candy to take to the movies, large bottles of Gatorade to take on excursions, and a set of Mouse Ears! John wanted us to all have mouse ears so we could pose for a professional picture with them on. LOL Once I scan that picture, I'll post it here. :)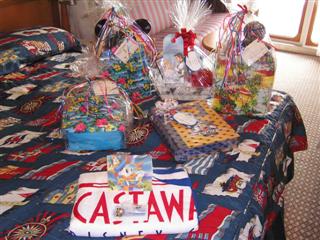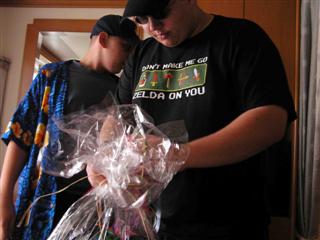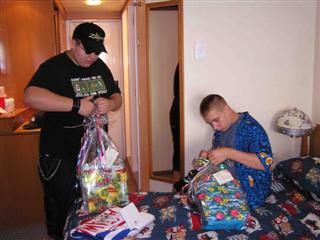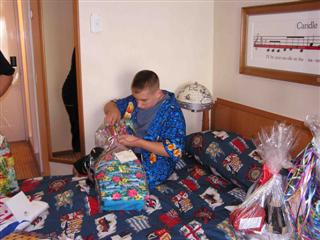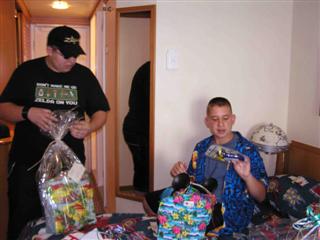 John was surprised that I had ordered a basket especially for him! I wanted him to have a surprise waiting. His basket contained binoculars which we ended up using a lot out on the verandah, where we saw dolphin, flying fish, and what we think was a small whale! His basket also contained diet Coke in screw-top bottles (which I knew they didn't have on the ship), Mickey Mouse mints, and other "fun" snacks.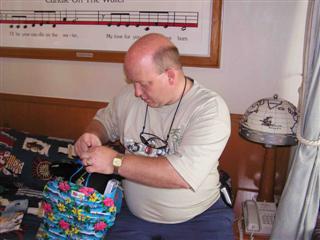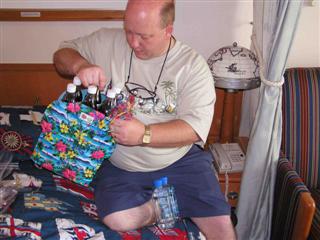 Here are some other pictures of the stateroom that we took during our 10-night cruise.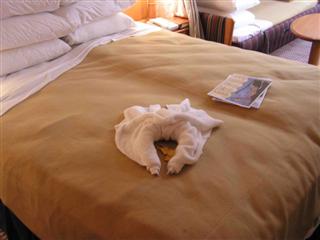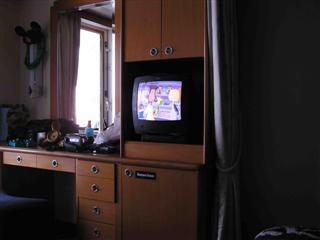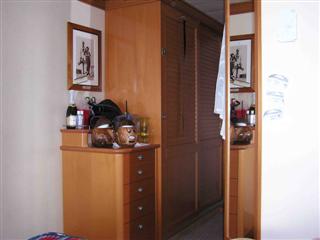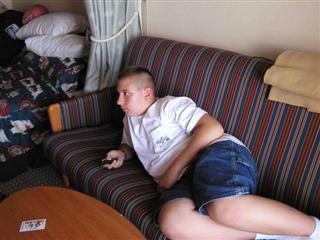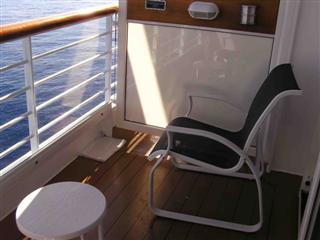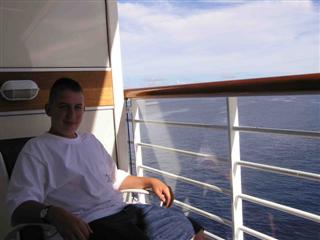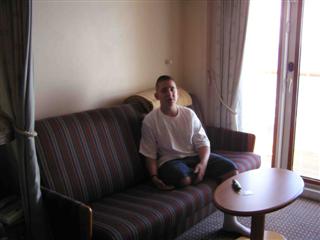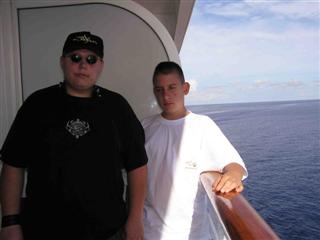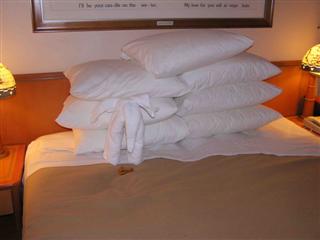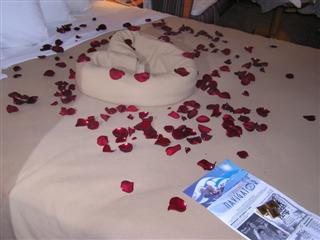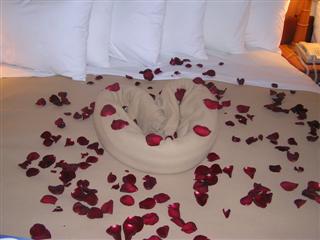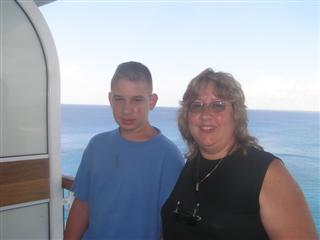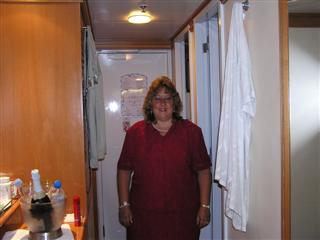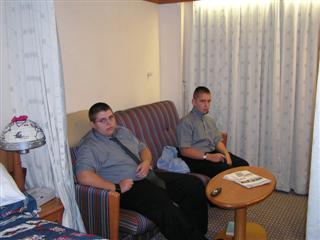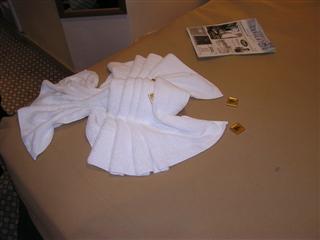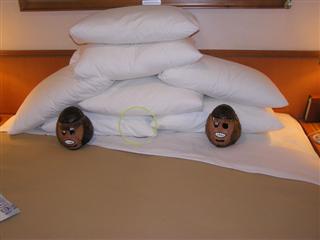 Robby had to finish reading his book for school while on the cruise. We saw that he fell asleep while reading one day!