Riding in the front of the Monorail!
One hint I learned from the DIS message boards was that you can ask to ride up front with the driver of the Monorail, as long as you are a party of 4 people or less.
There is nothing like riding in the front! You get a view of Disney World that you can't get from anywhere else. It was even more special for us because this was the very FIRST time that Craig, Robby, and John had EVER been on the monorail. And it was my first time in several years! :) The Monorail Conductor even gave us "Official Monorail Co-Pilot" licenses. :D
Here are a few pictures I snapped during our ride from Epcot to the Magic Kingdom...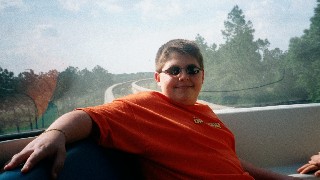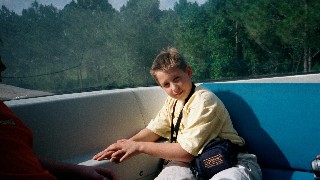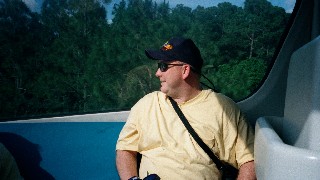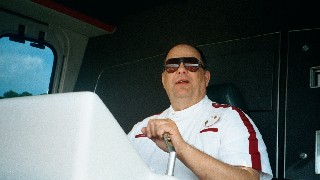 Approaching the Magic Kingdom.....!