I had heard that people often miss Grand Cayman because the water is too rough and choppy for the tenders. Fortunately we had calm seas and were able to tender over to the island. The first 2 pictures were taken while on the tender.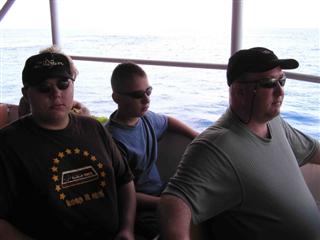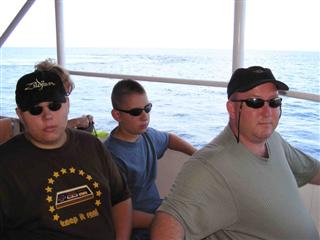 There were a couple of other ships docked near Grand Cayman, in the picture below you can see a Carnival ship and a Celebrity ship. Neither were as beautiful as the Magic, though!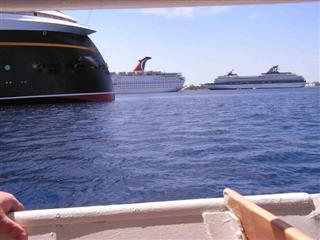 We saw some kind of "pirate ship" while we were tendering over. I took a couple of shots. I'm sure it's one of their excursions. Some of the people on this ship were dressed like pirates.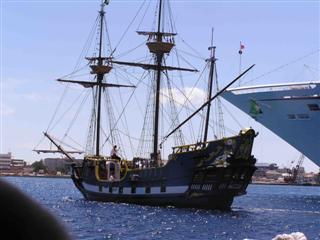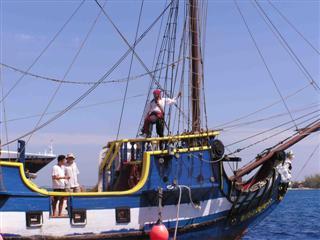 We stopped in to the Hard Rock Cafe so Craig could buy drumsticks. It was nice and cool in there which was a nice break from the heat outside.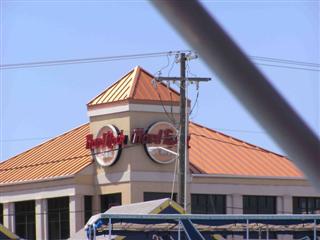 We saw an unusual sign outside one of the shops, so I decided to take a picture of it. LOL