On the day that we got to Cozumel we took a high-speed ferry over to the mainland of Mexico and visited the Mayan ruins at Tulum. This was a wonderful excursion. Being able to go to the beach there was great, the Caribbean Sea is beautiful!
When we got to Tulum we took a tram to the ruin site itself. We had a great guide who told us all about the ruins and what many of the carvings and designs on the ruins signified to the Mayan people.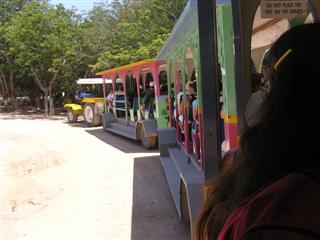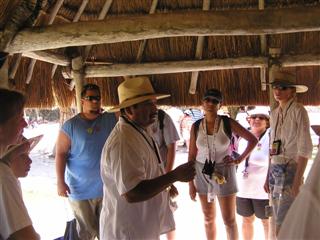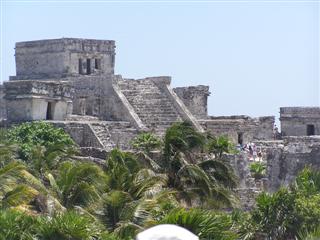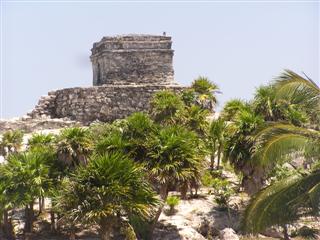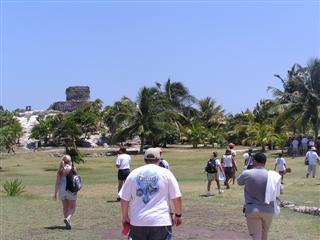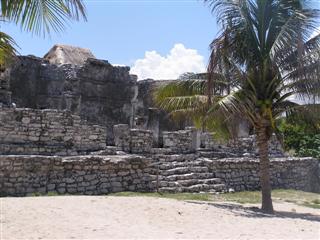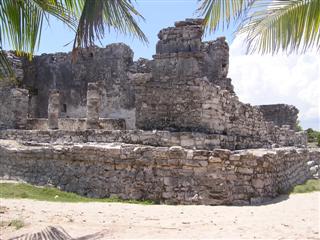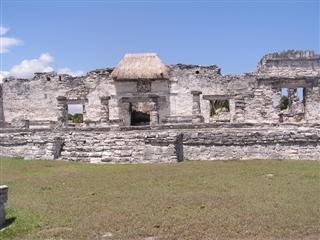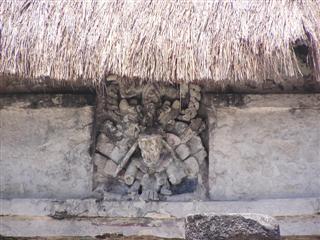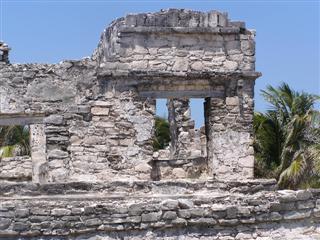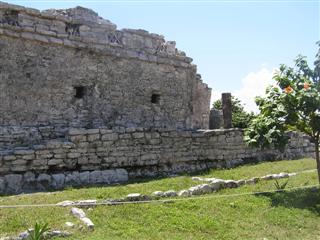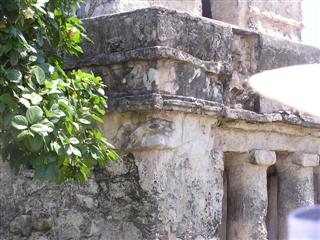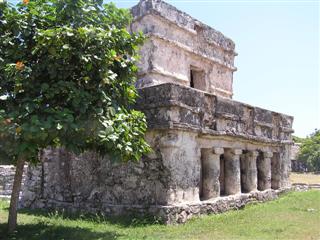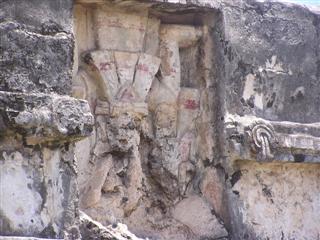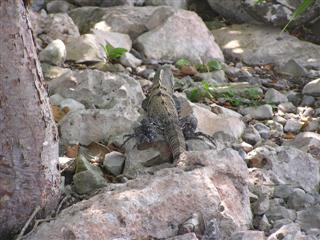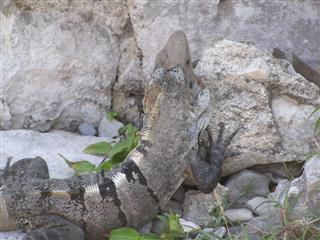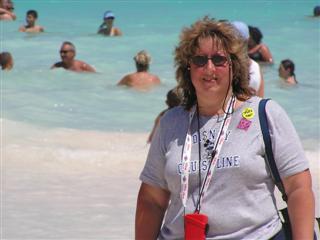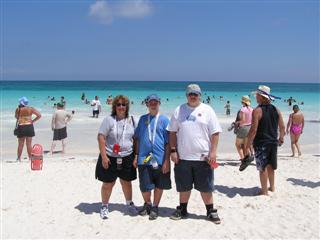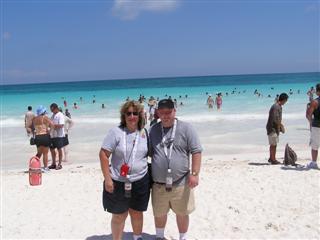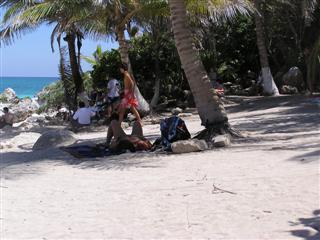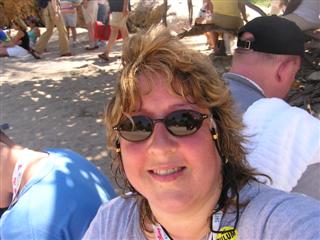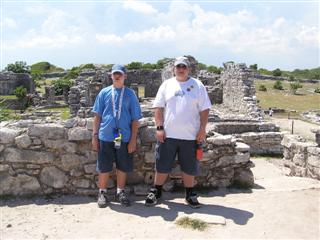 After we toured the ruins and went to the beach we saw "pole climbers" at the end. They were amazing, I can't imagine doing acrobats so high up!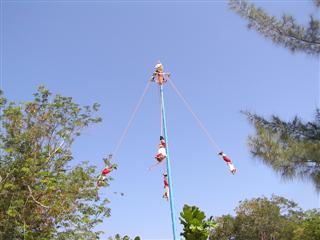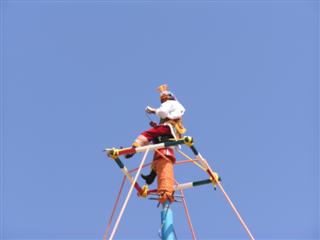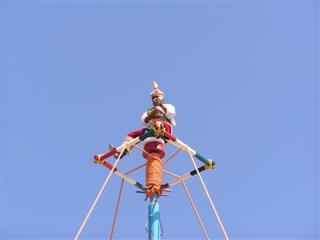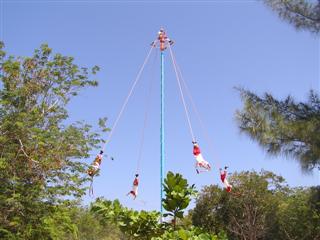 We boarded the ferry back to Cozumel at Playa Del Carmen. It was right on the ocean, with a beautiful beach.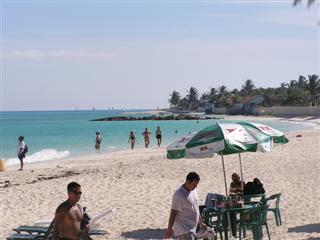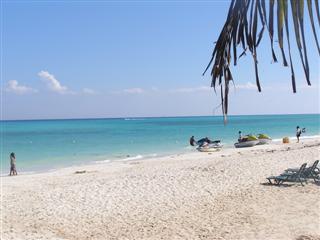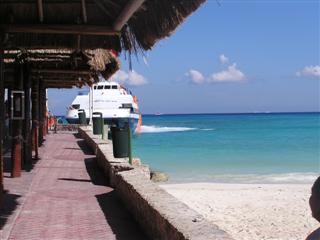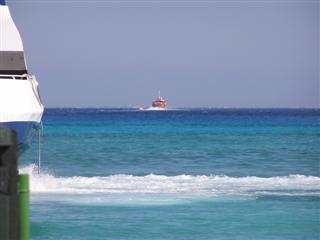 Here are some pictures of the dock at Cozumel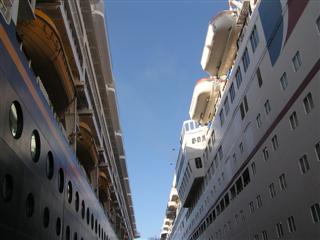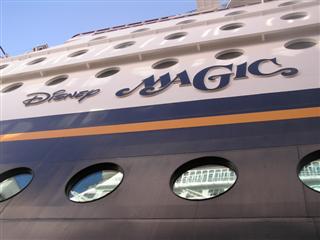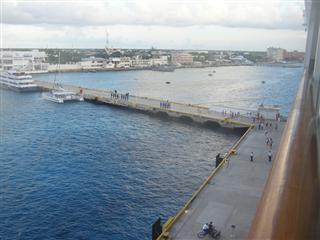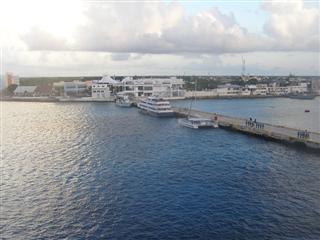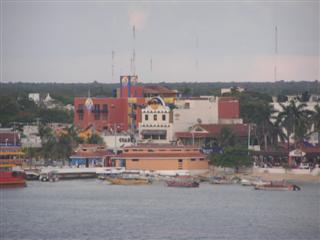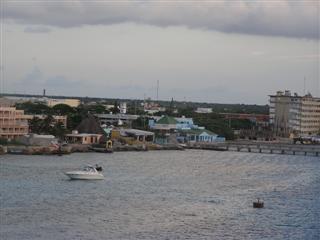 That evening Craig and Robby went on a teens-only Fury Catamaran excursion with the counselors from The Stack. Here are some pictures that John and I took of them boarding the cat, from our verandah. I felt like we were private investigators out on surveillance. LOL