Summer of 2000
We stayed in a hotel right on the beach in Wildwood Crest, NJ. In this first picture I am standing in the water with my back to the ocean, looking at our hotel. All of the rooms in our hotel have ocean views.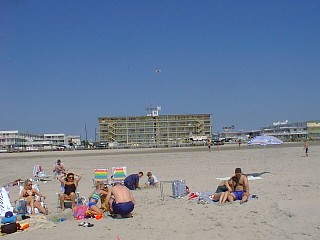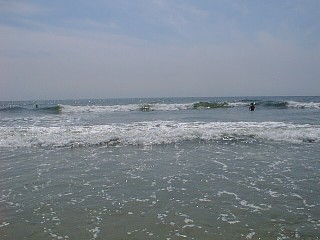 This is part of the view we had from the balcony. You could look straight ahead, left or right and see the ocean for miles.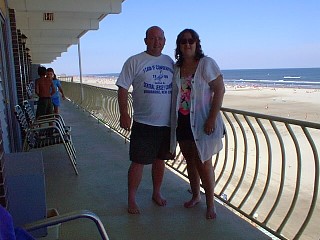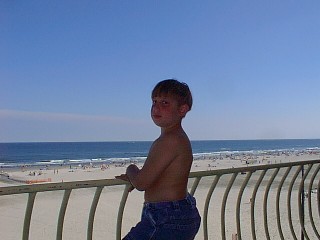 Here is our requisite "self portrait" that John and I always take of ourselves on vacation. :D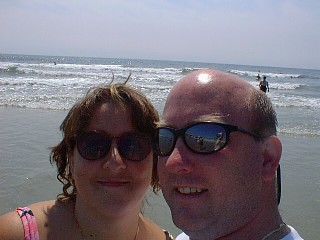 Craig, Robby, and I had the pool to ourselves one morning. There's nothing like swimming in a pool then stepping right onto the beach!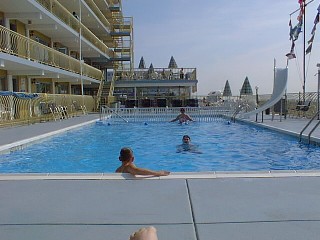 Robby enjoyed burying his brother in the sand...I think he enjoyed it a little *too* much. :D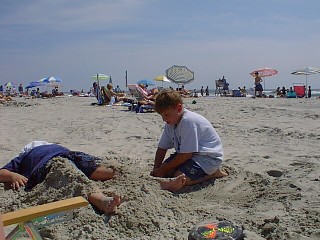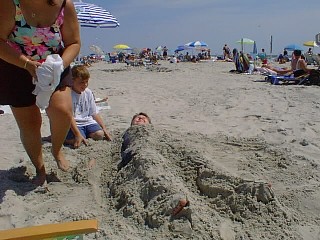 And now, the finished product! Craig only posed for this for a moment before he decided to unearth himself!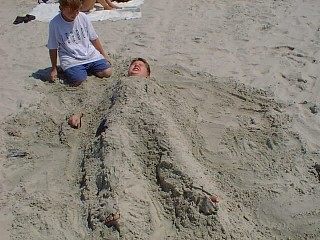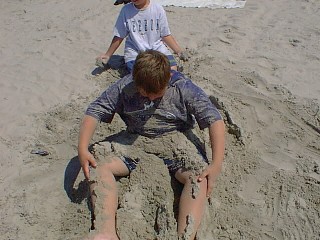 John and I loved having the beach right at our doorstep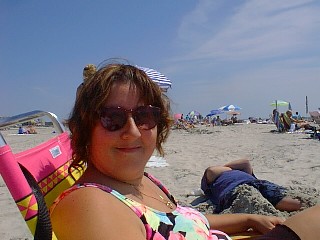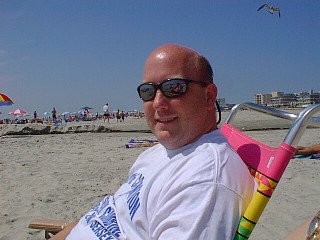 This was our view from our top-floor room looking straight down to the pool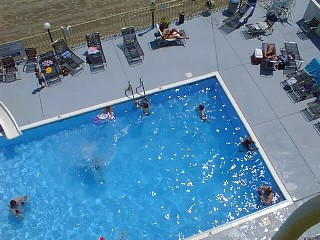 Here are some pictures we took inside the room. It was a one bedroom family suite, and it was more than adequate for the four of us. The location and view from this hotel can't be beat!