Here are a few pictures of some of the meals we enjoyed during our May 2008 trip to Disney World:
Lunch at Kona Cafe
Barbecued Pork lettuce wraps (they were out of this world delicious!!!!)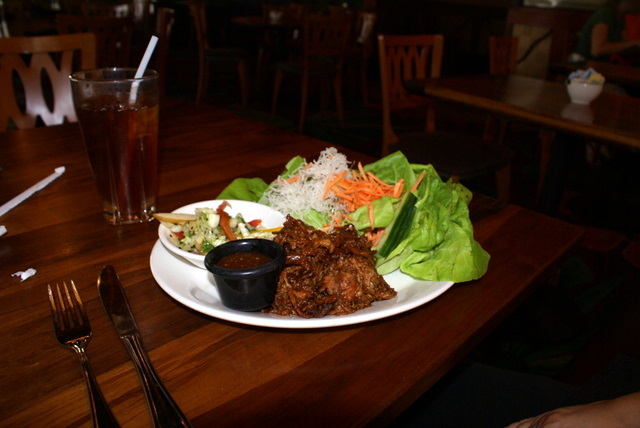 Kona Club sandwich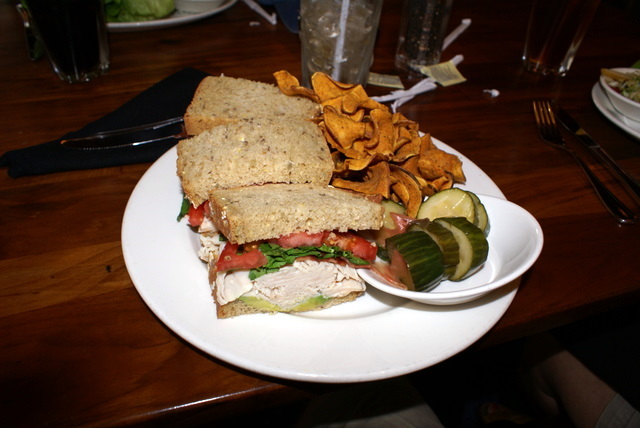 Breakfast at the Kona Cafe
100% Kona coffee French press pot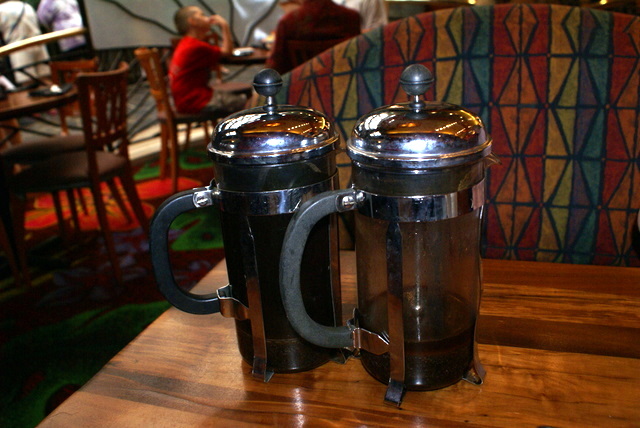 Bad pictures of the Big Kahuna Breakfast (3 of us shared this, along with an order of Tonga Toast). It consists of eggs, bacon, sausage, ham, seasoned potatoes, pineapple macadamia pancakes, and French toast.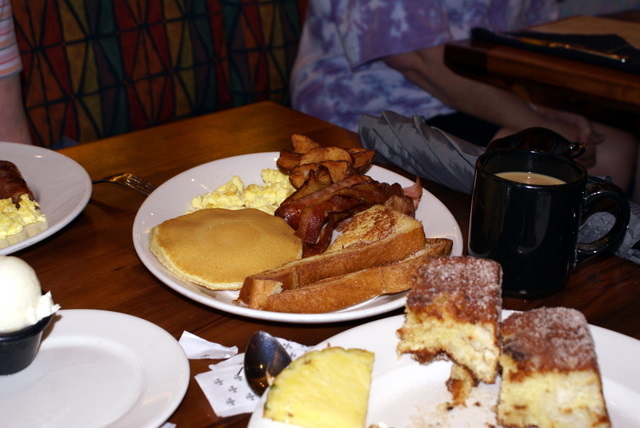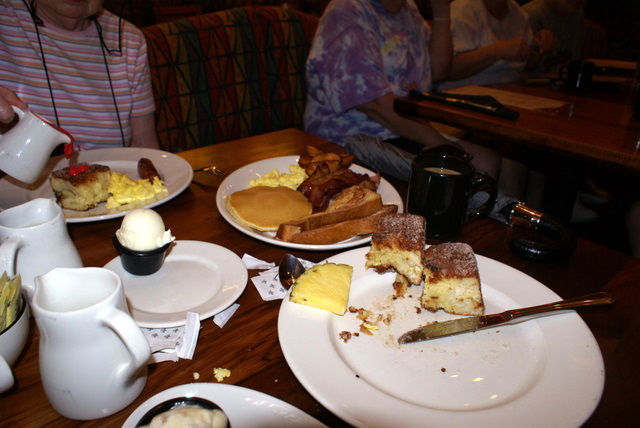 Tusker House lunch buffet - another excellent meal! I highly recommend the chicken curry!
This plate: starting at "9:00" - mac and cheese, corn and carrots, green beans, sliced beef, mashed potatoes, seasons potatoes, pork with mango sauce.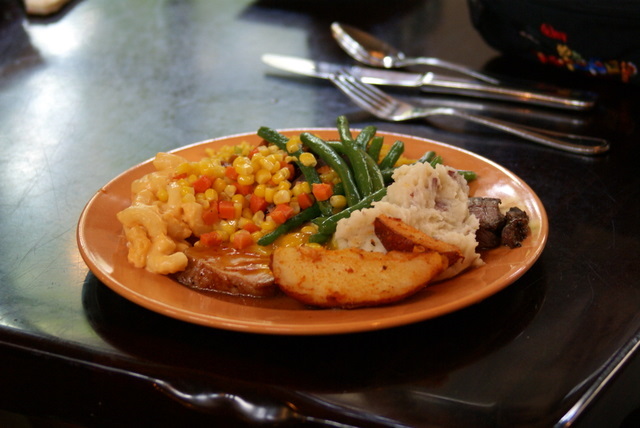 This plate - again starting in the back with the mac and cheese, mashed potatoes with gravy, the AWESOME chicken curry on top of yellow rice, pork with mustard sauce (very good!), slice of beef. Sorry we didn't take other pictures, this meal was so good, we forgot to stop and take more pics!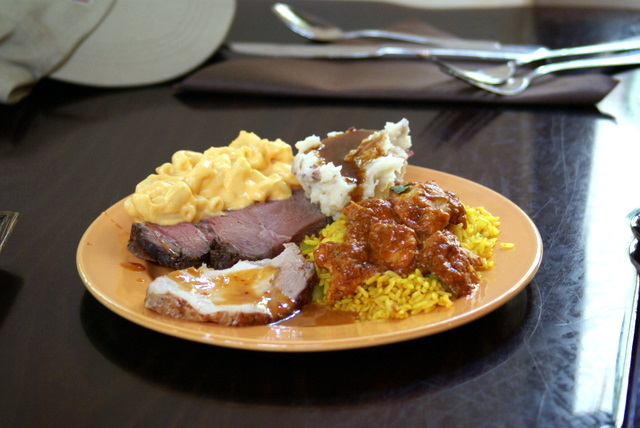 Jiko:
Aunt Esther and her huge bowl of "field greens and veggies" salad. She shared the salad and it was very good, with a lemon dressing.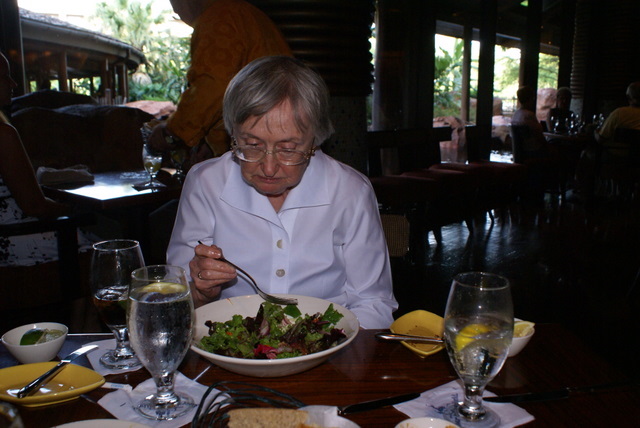 Bread with curry butter. I'm not a fan of it, but everyone else is my party liked it.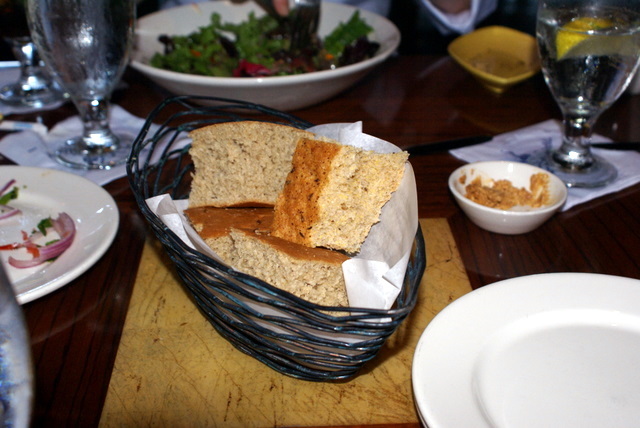 Berbere braised lamb shank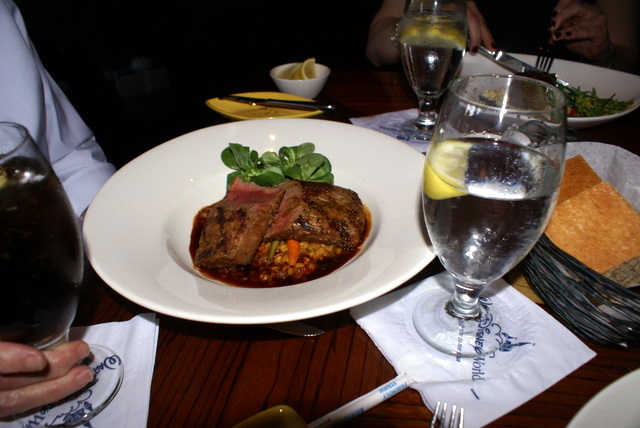 Kenyan Coffee BBQ-Braised Beef Short Rib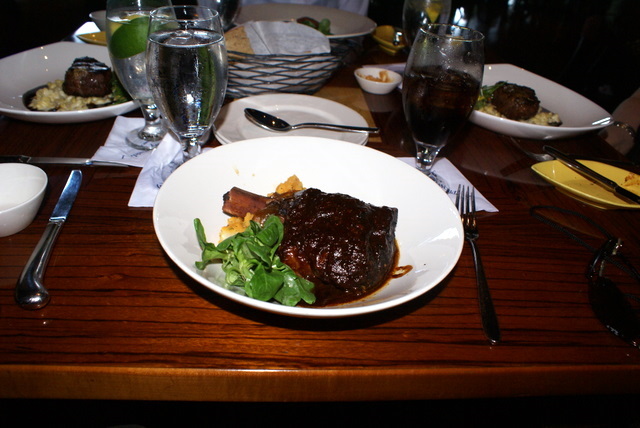 Oak-Grilled Filet Mignon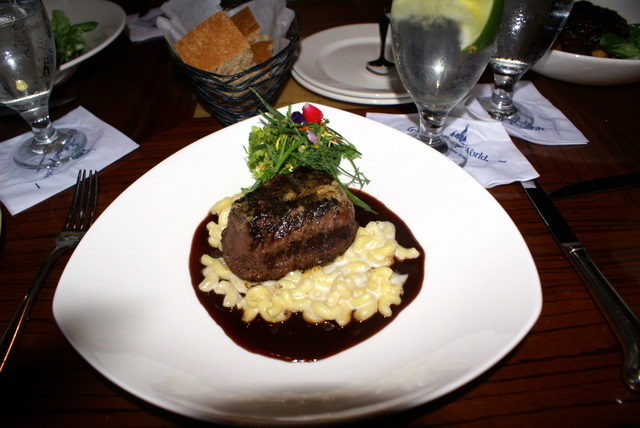 Interior shots of the restaurant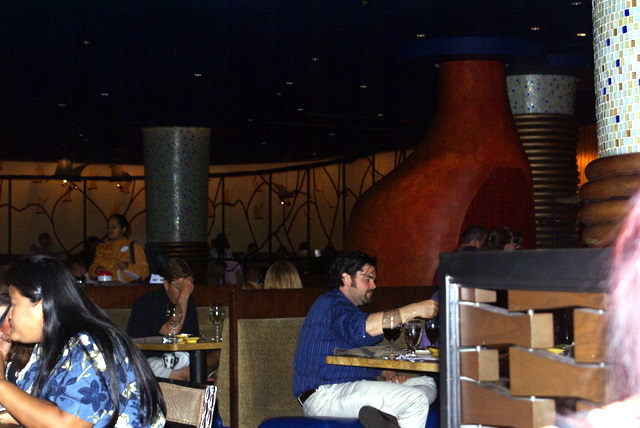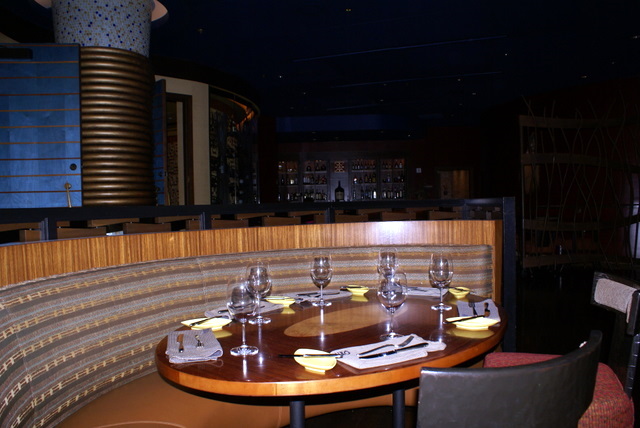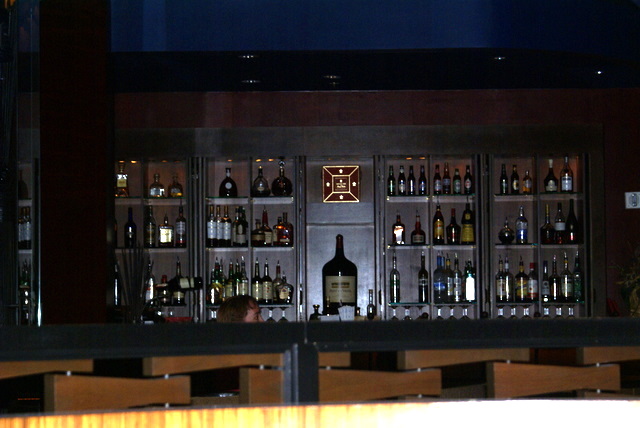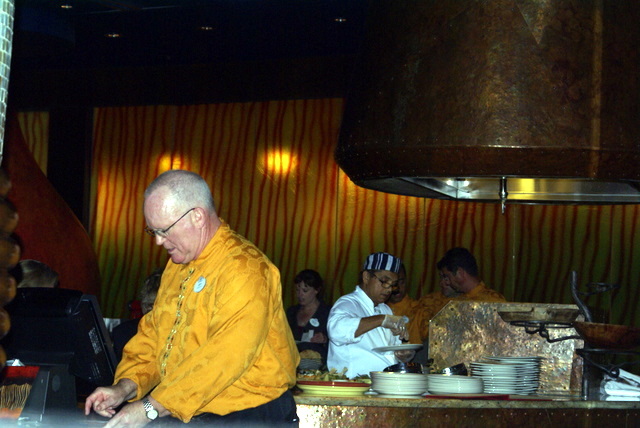 Dessert
House-made Lemon Curd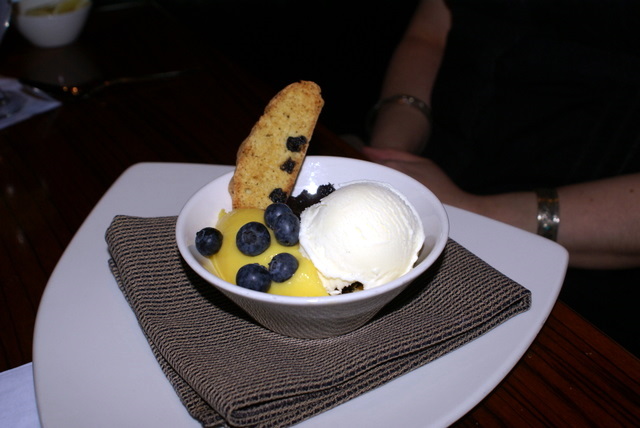 Madagascar Vanilla Bean Mouse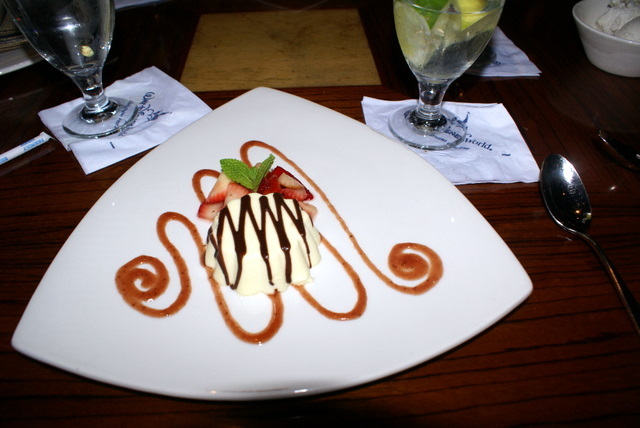 Plain vanilla ice cream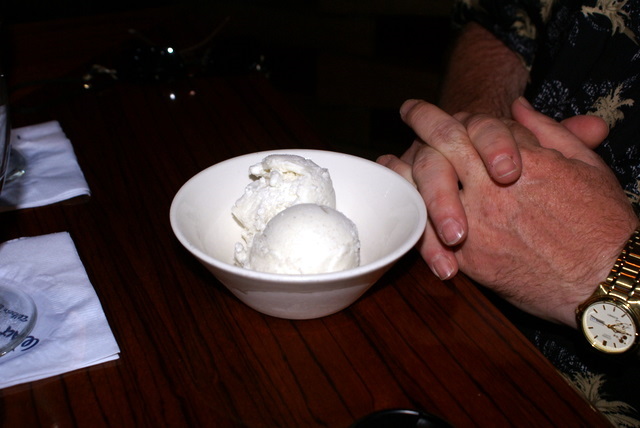 Another breakfast at the Kona Cafe! (Because once just isn't enough!!!)
Poached eggs (Two Eggs Your Way)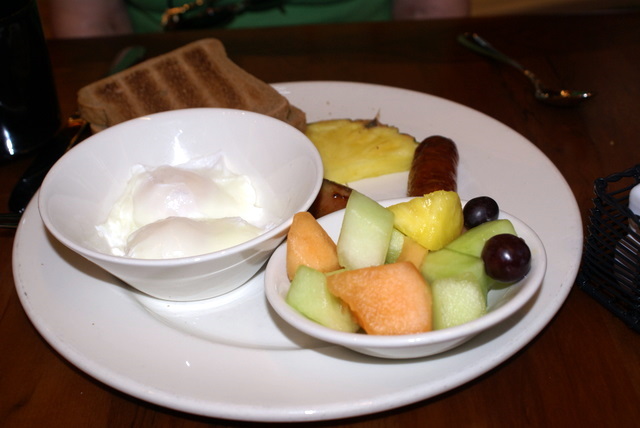 Pineapple Macadamia Nut pancakes (still heaven on a plate!)
Blueberry pancakes. We took a picture of the bottom of the pancakes in order to show how huge the blueberries were, and they tasted as good as they look!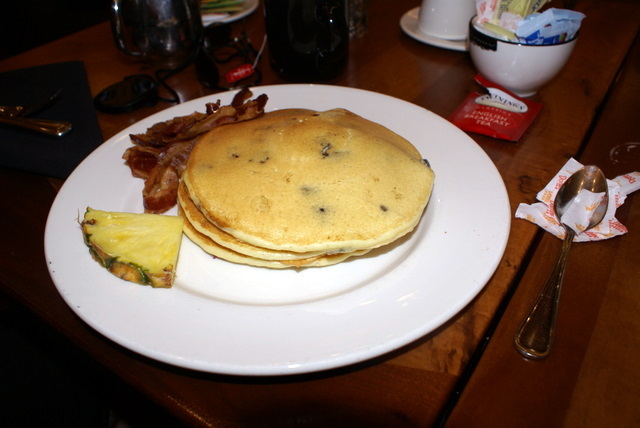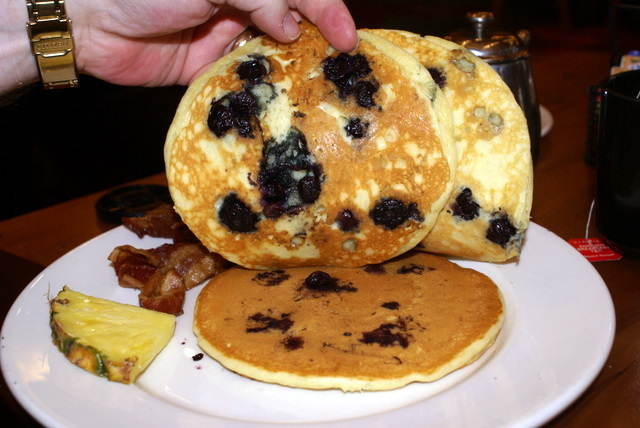 Sci-Fi Dine Inn - lunch
Strawberry and Vanilla milkshakes (Our server automatically brought ice water along with the shakes which I thought was very nice).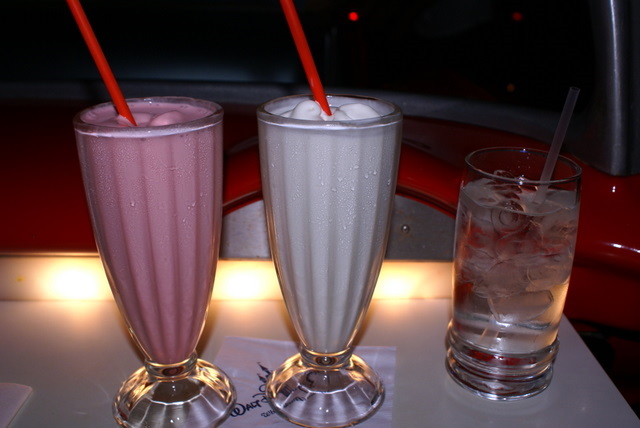 Italian Grilled Chicken Sandwich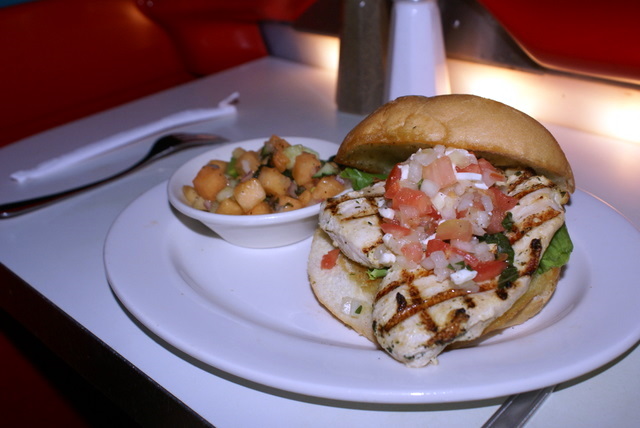 Angus chuck burger with cheddar and sautéed onions
Angus Chuck Burger with cheddar and bacon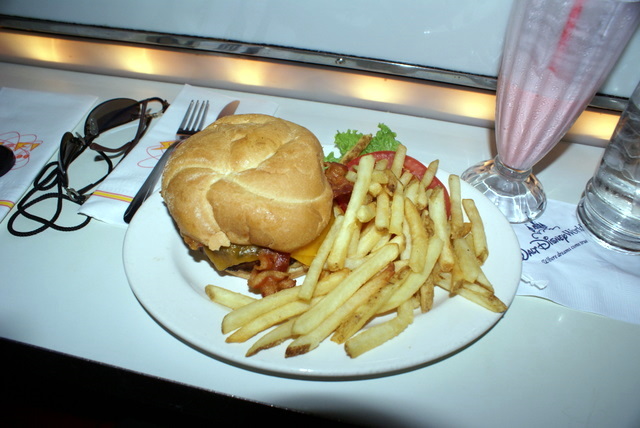 Restaurant Marakkesh - dinner
Marakkesh Express (contained rum and fruit juice..very good!)
Jasmina salad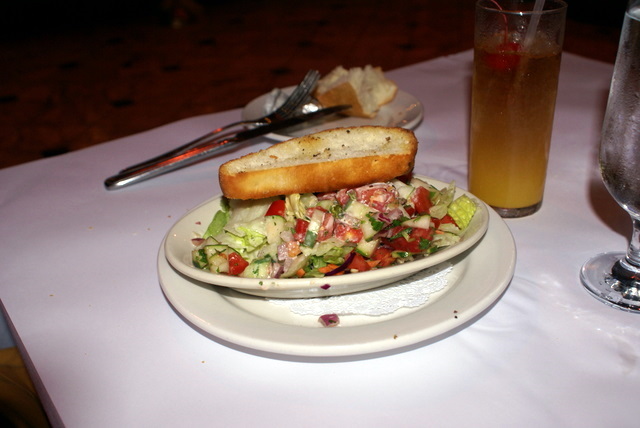 The belly dancer. And no, she wasn't on the menu! LOL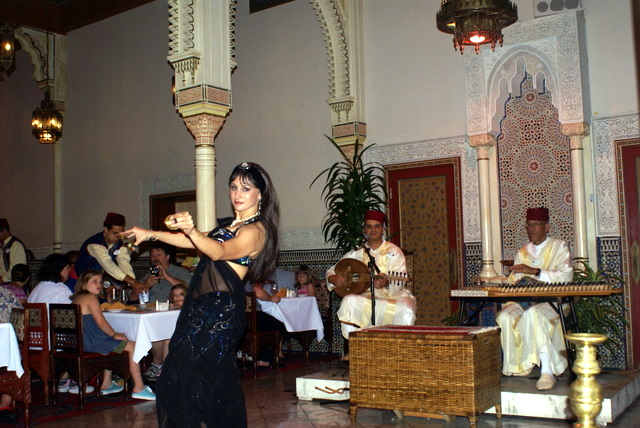 Chicken kebabs (now served with couscous instead of the rice)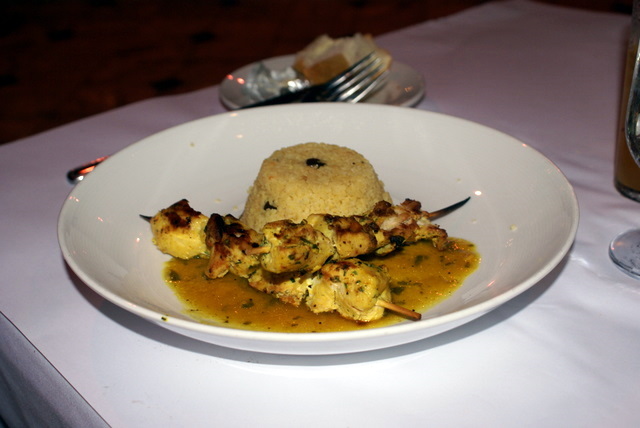 Lemon chicken (still served with the rice with veggies)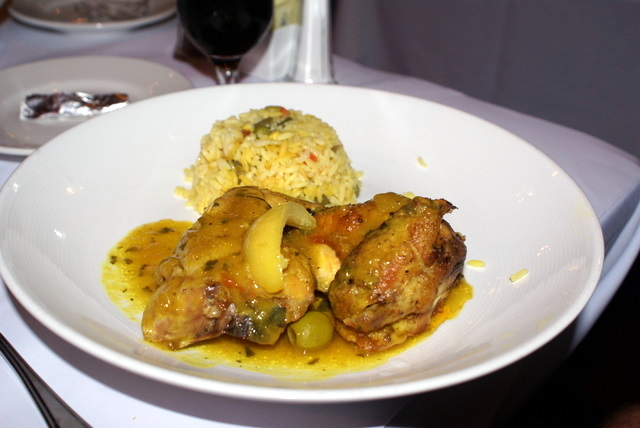 That's all folks, hope you enjoyed :)