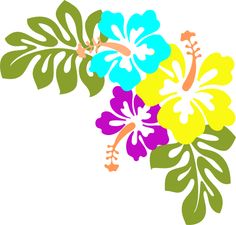 We stayed in the Hawaii Longhouse which is home to the

King Kamehameha Club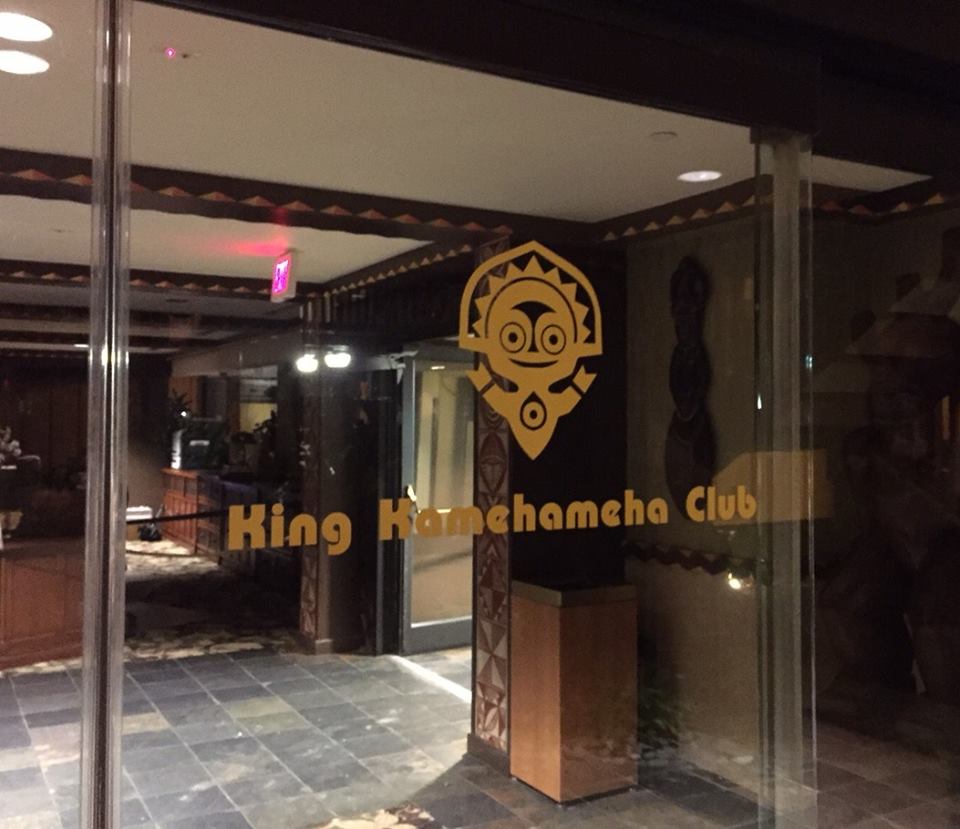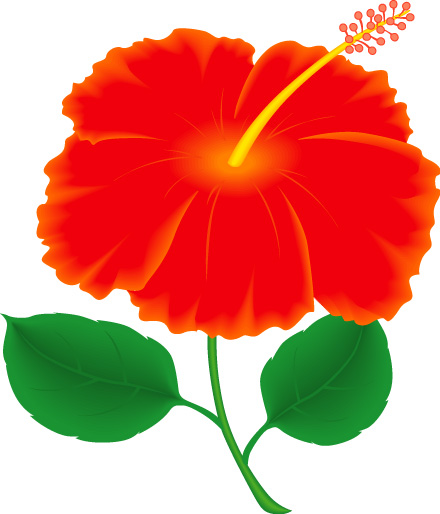 We love staying club Level at Disney resorts, especially the Polynesian, and make good use of all of the amenities included with it, such as pre-arrival Itinerary Planning Office; personalized Front Desk and Guest Services; secured key access to the Hawaii building and the King Kamehameha Club lounge that serves refreshments from 7:00 a.m. to 10:00 p.m. daily; evening turndown service, and health club access at the Grand Floridian.

Our room was a garden view, and fortunately a few large palm trees blocked the view of the
current construction of the new Oasis pool area.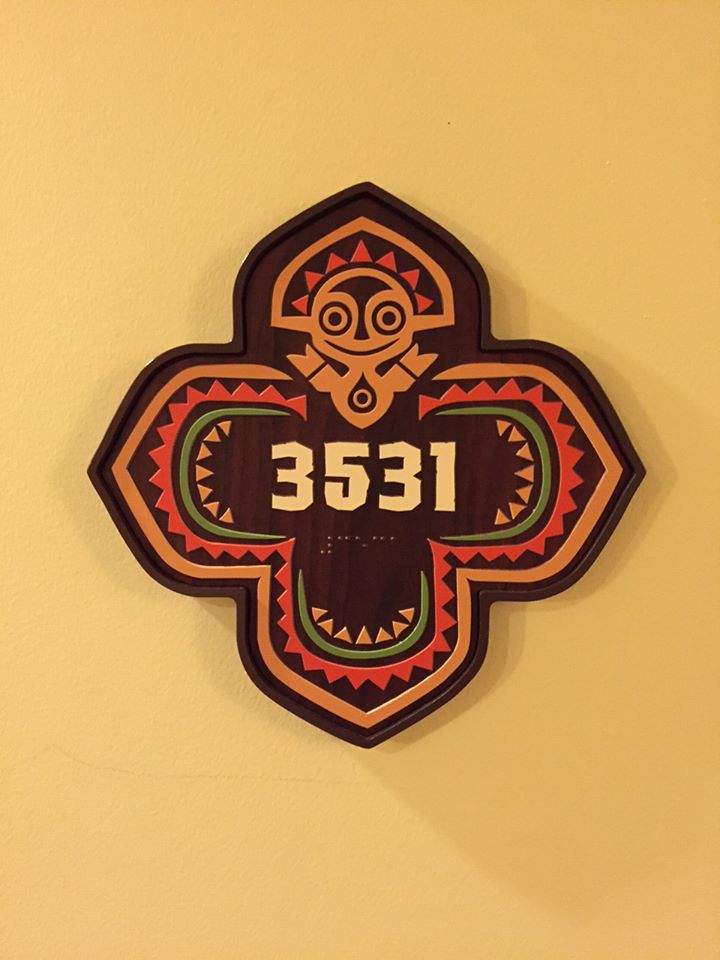 John took this panoramic shot of the view from the balcony of room 3531:

This is the view while you're standing inside the room: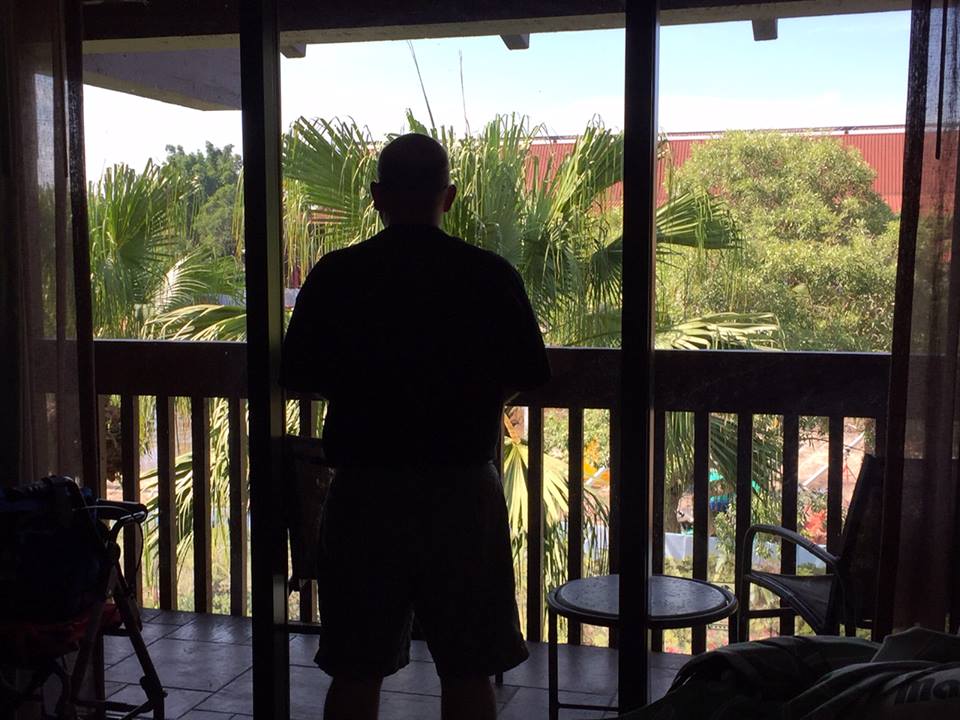 This is the same view during a strong, windy storm: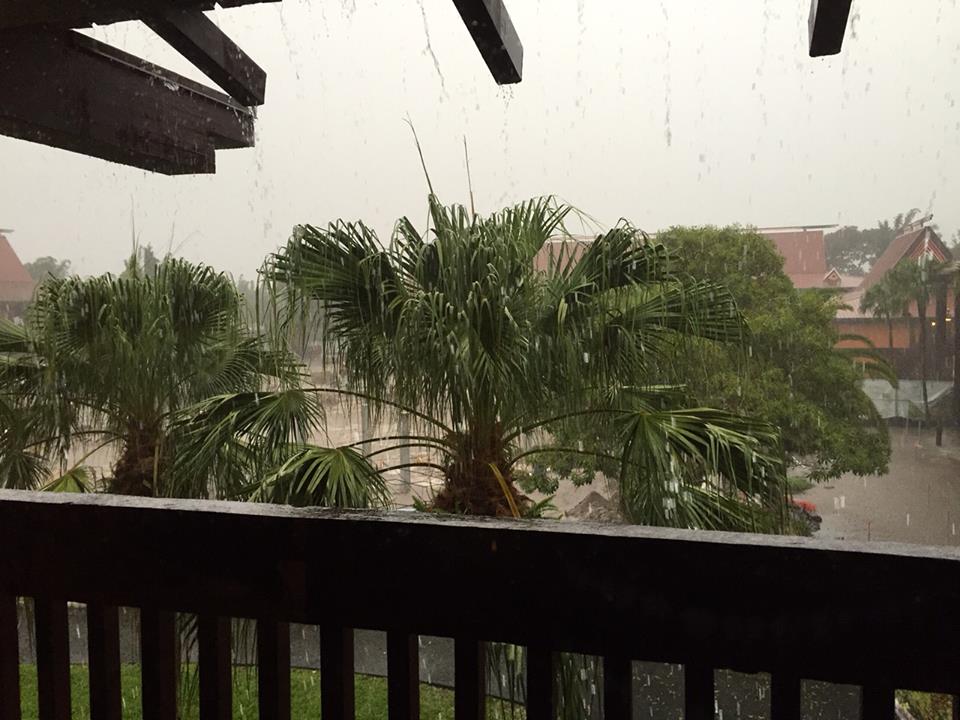 This guy is the light fixture in the hall right by our room. He looks like he doesn't feel well! LOL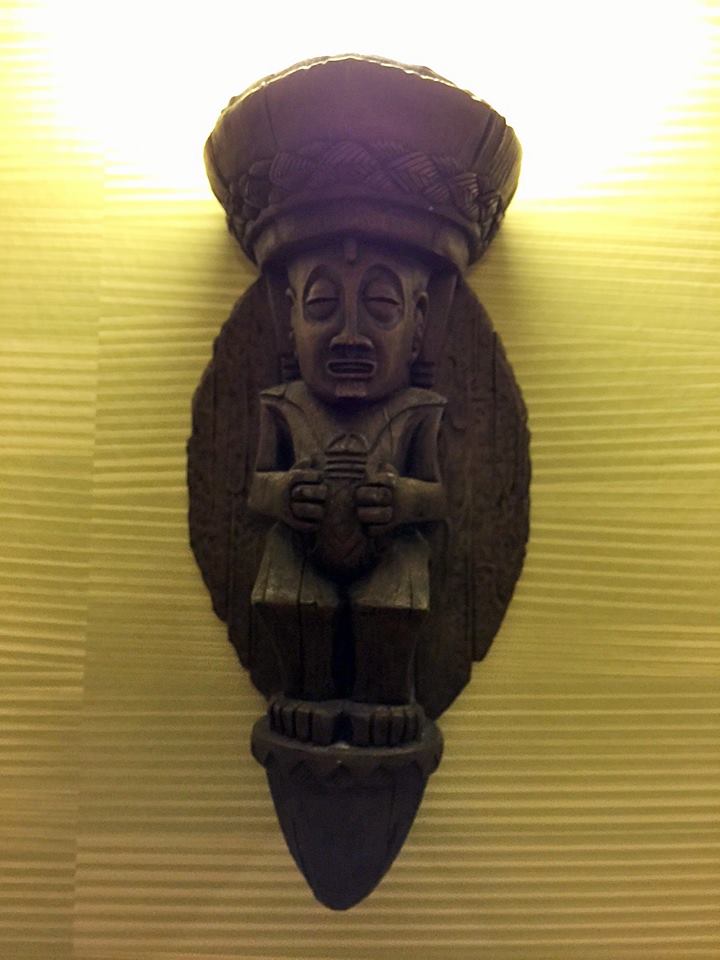 When we were checking in the CM noticed on our reservation that it was our anniversary so she gave us Anniversary pins and wrote "15th" on them.
Then she said "I'll be right back".
She came back with 2 fresh flower leis for us!!
She said it's a Hawaiian tradition and explained to us how to put the leis on each other and then kiss. LOL
It was such an unexpected surprise and a very lovely gesture.
We wore them to dinner at 'Ohana that night.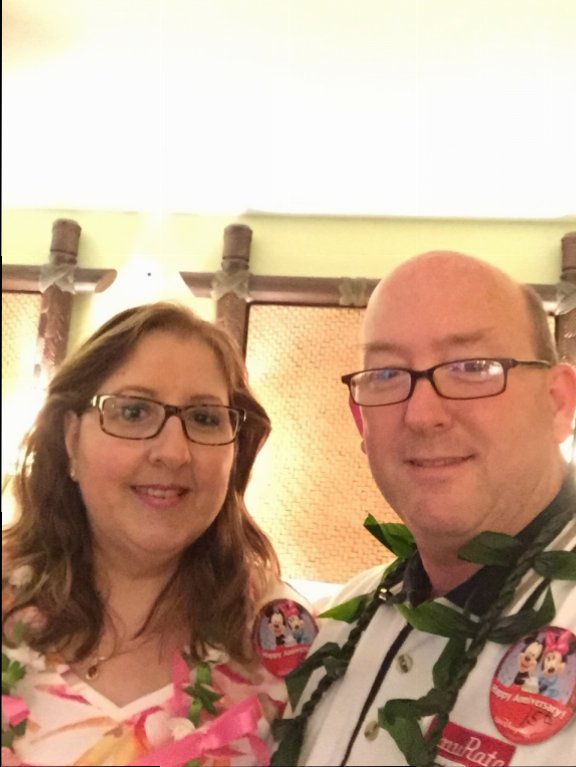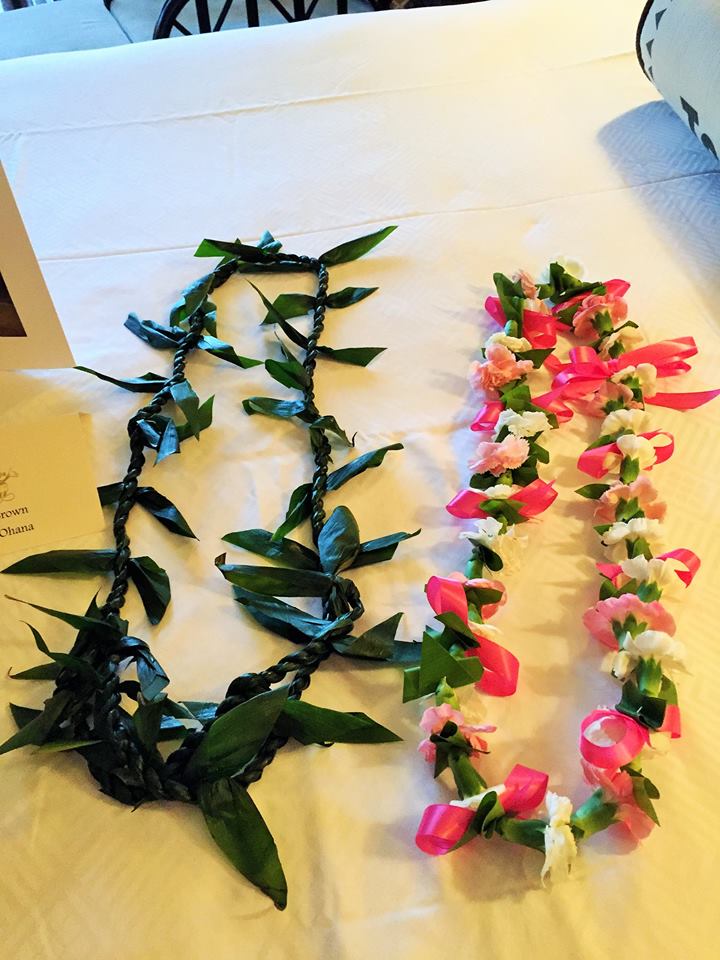 This is the card that accompanied the leis.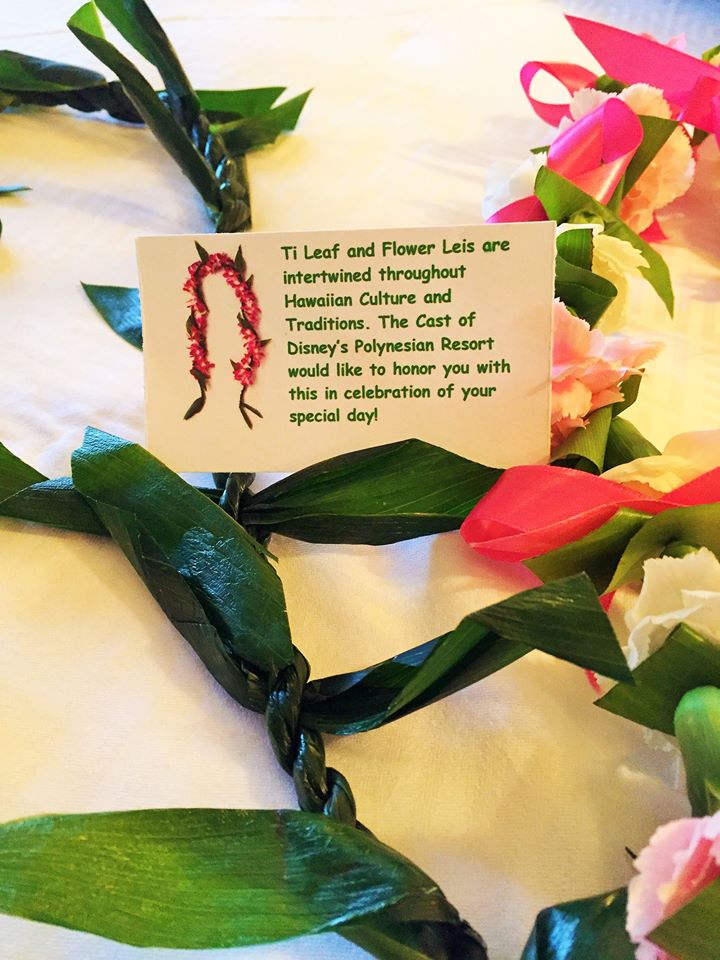 In our room was an autographed card from Mickey and Minnie wishing us a Happy Anniversary,
along with the club level welcome card and chocolates.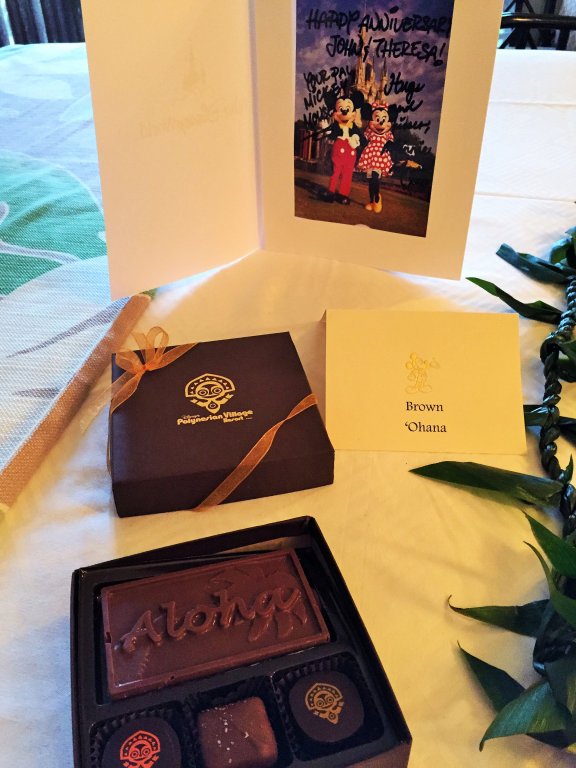 A few minutes later there was a knock on the door from a CM with a delivery from Disney Floral & Gifts. It was from our travel agent Jason, and Tikiman!!
To say that we were blown away is an understatement!!!!!

It's a large insulated bag FULL of goodies and an autograph book and pen!!

Thank you SO MUCH to Jason Rowe from Magical Vacations
and from Steve Siefert AKA "Tikiman" of Tikiman's Unofficial Polynesian Village Resort pages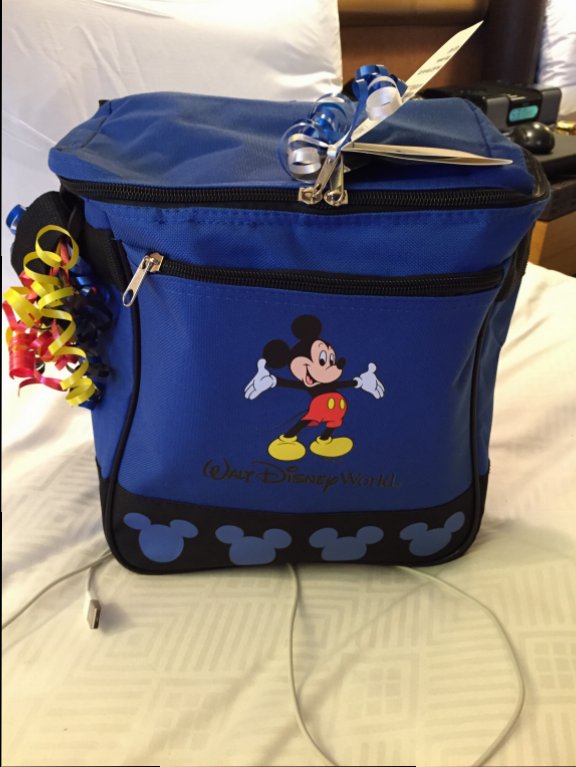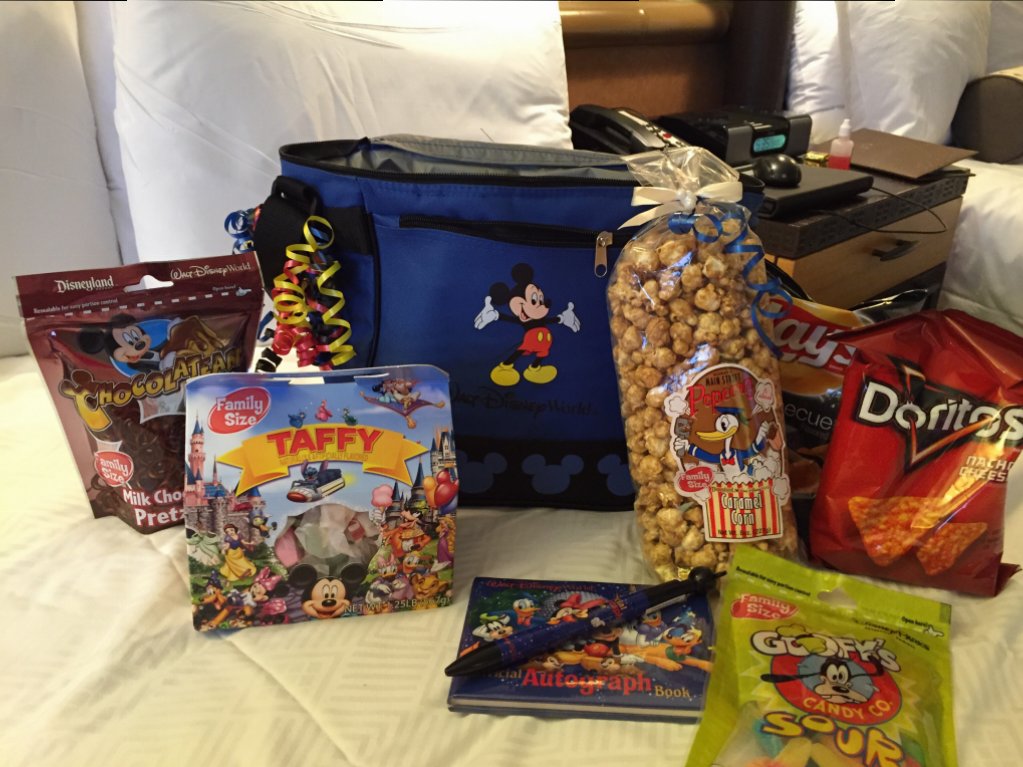 The room after turndown service: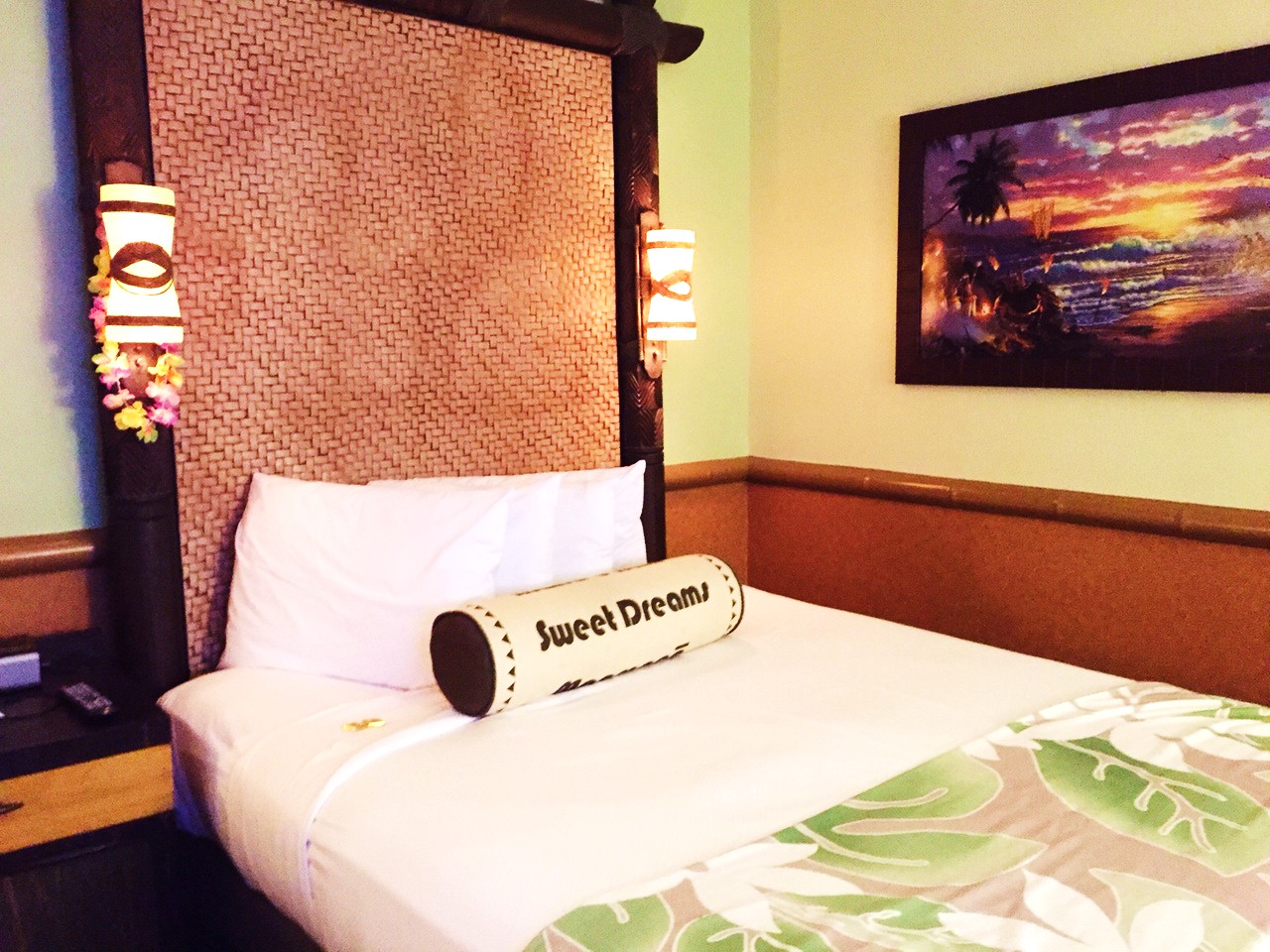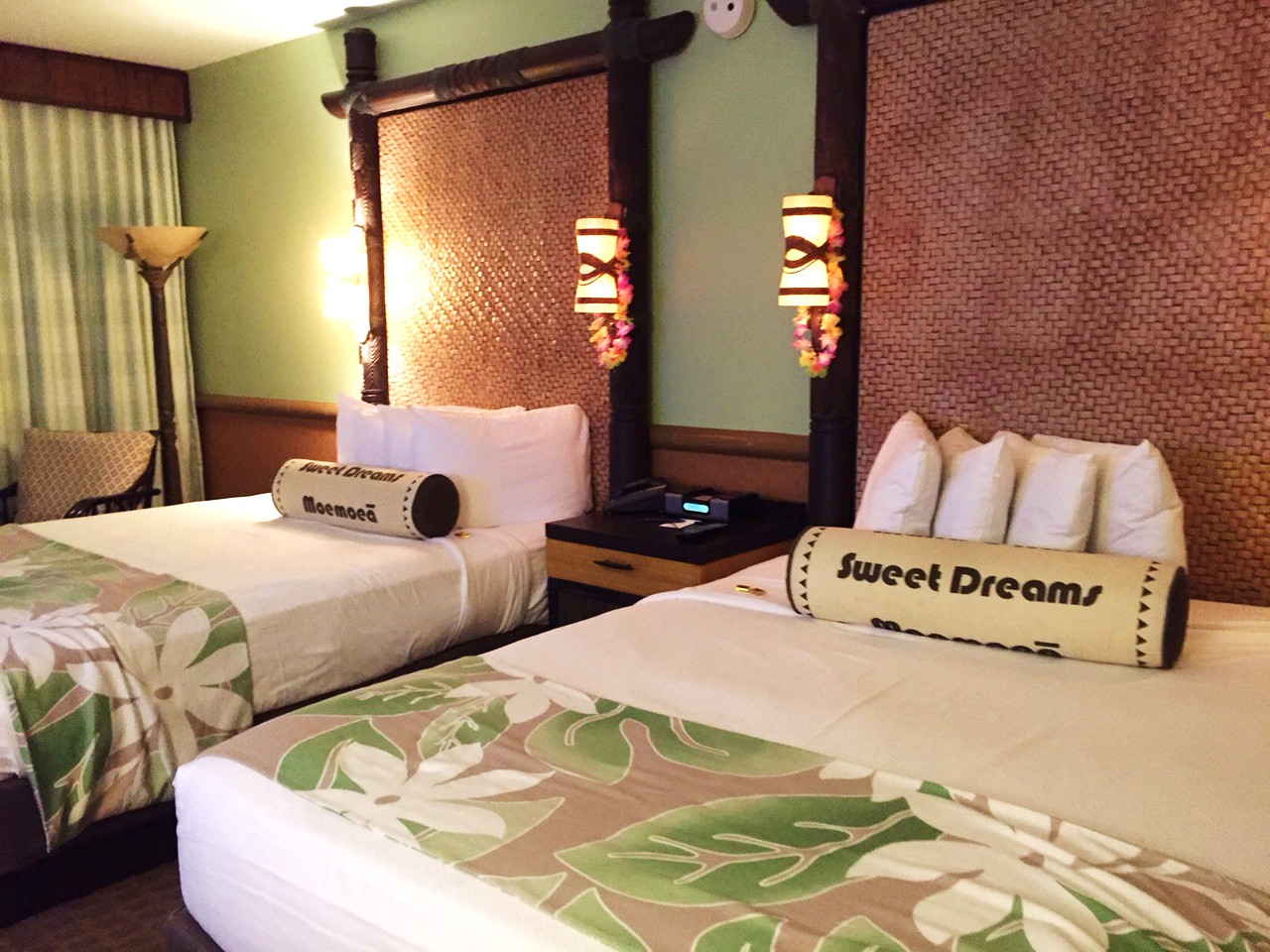 On the last night of our trip we got back to the Hawaii building in time to grab a few sweets from the lounge to bring back to our room to go with the bottle of champagne that had been chilling. The champagne was an anniversary surprise that I set up through IPO a couple of months ago.

It was a really nice way to spend the last night of our vacation!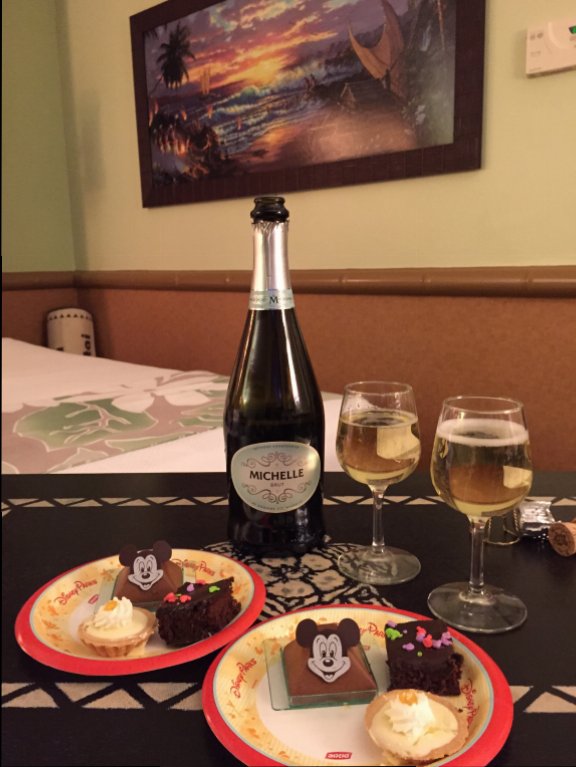 We made Mimosas on our last morning using the last of the champagne and orange juice from the lounge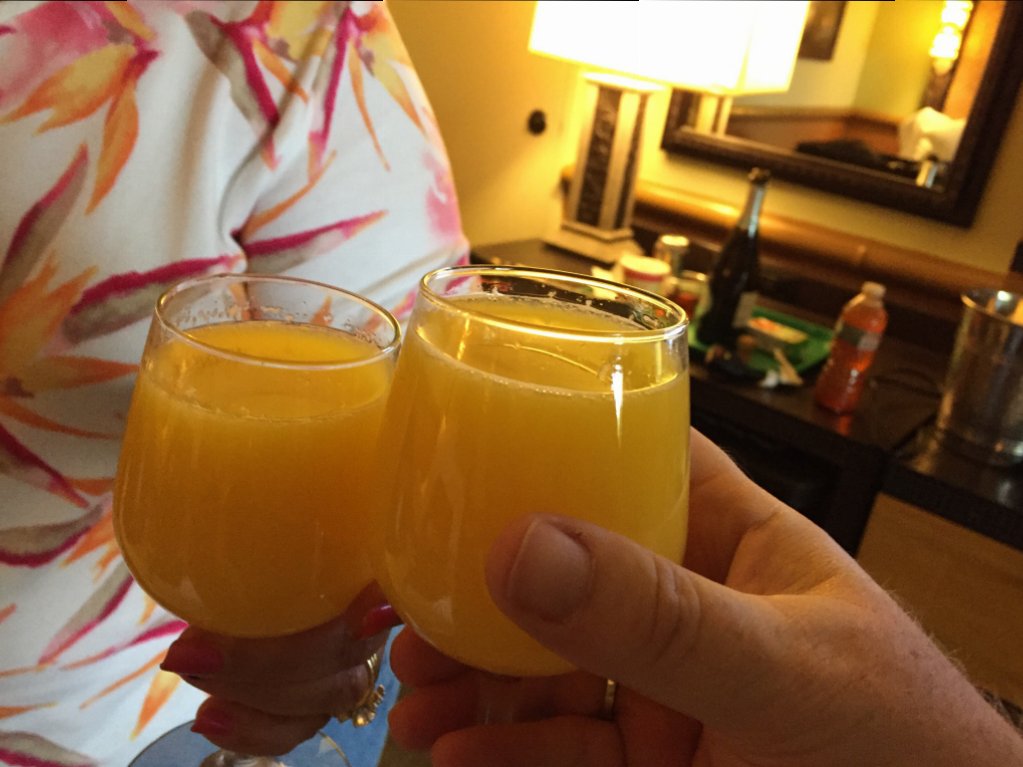 This picture shows the decent-sized lawn area on the garden side of the Hawaii building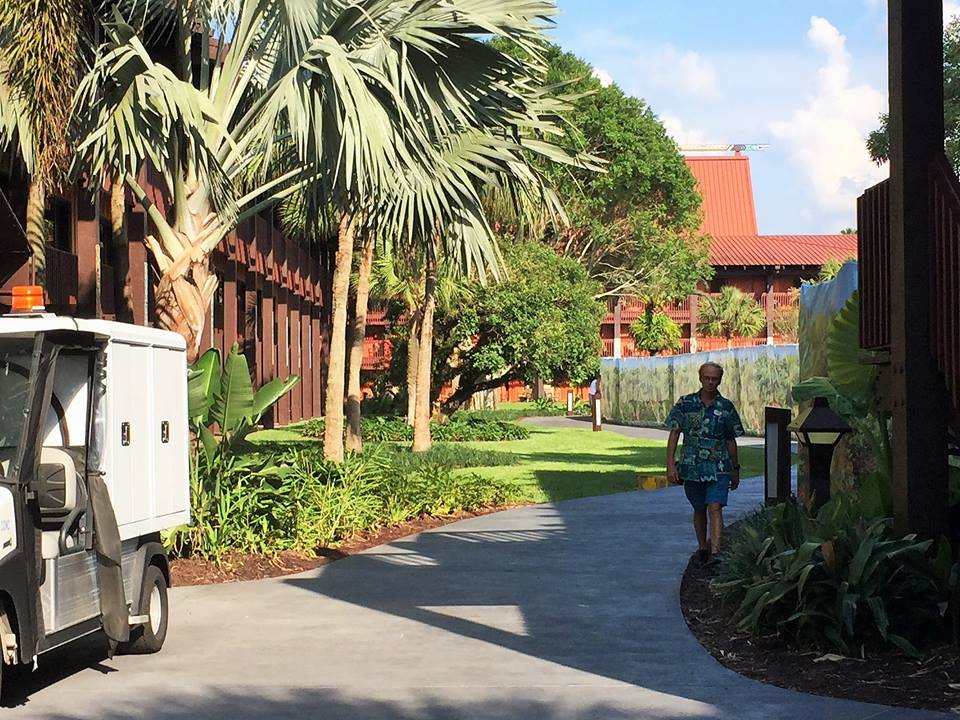 Pictures of the food and drinks in the lounge during our stay:
Fresh whole fruit is available all day 7am-10pm.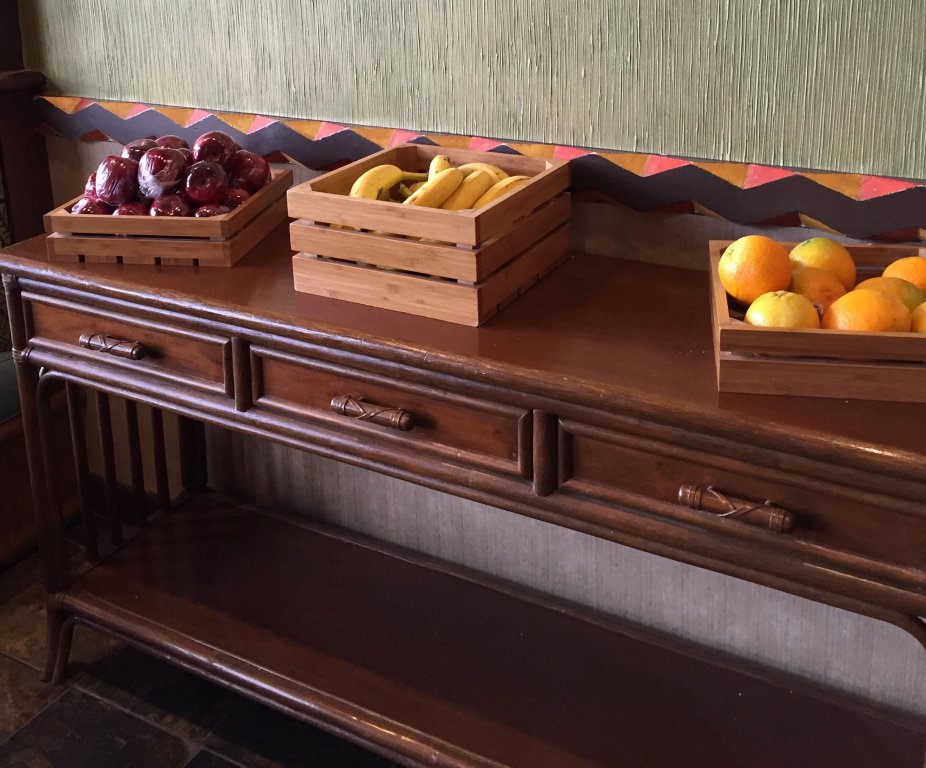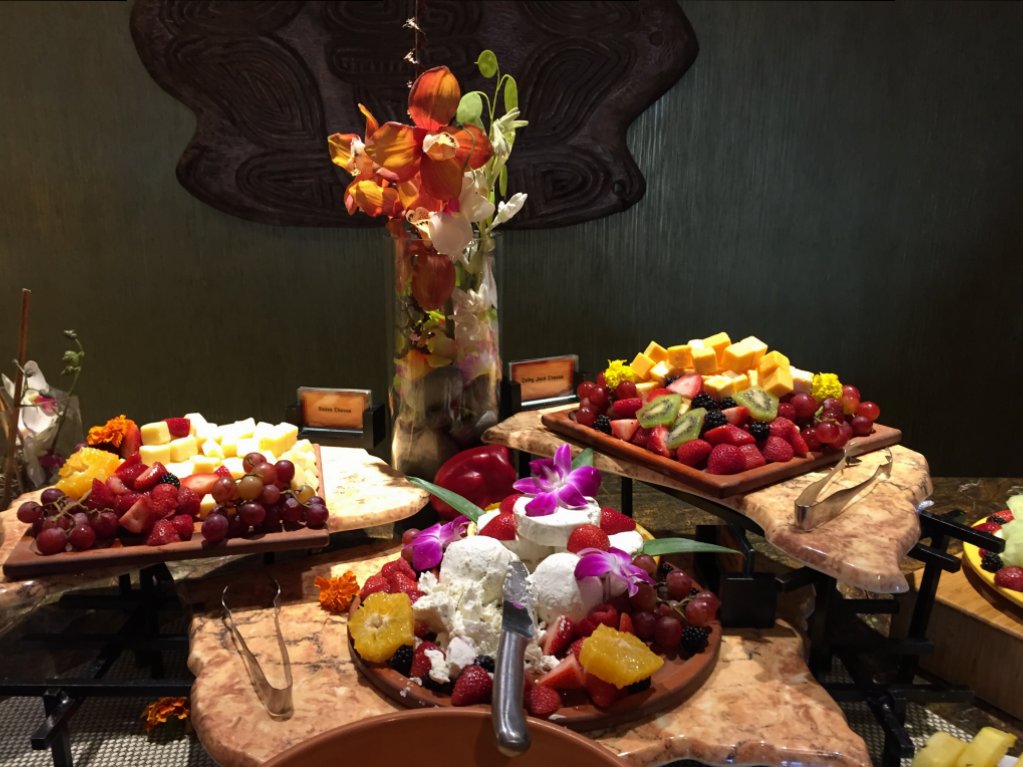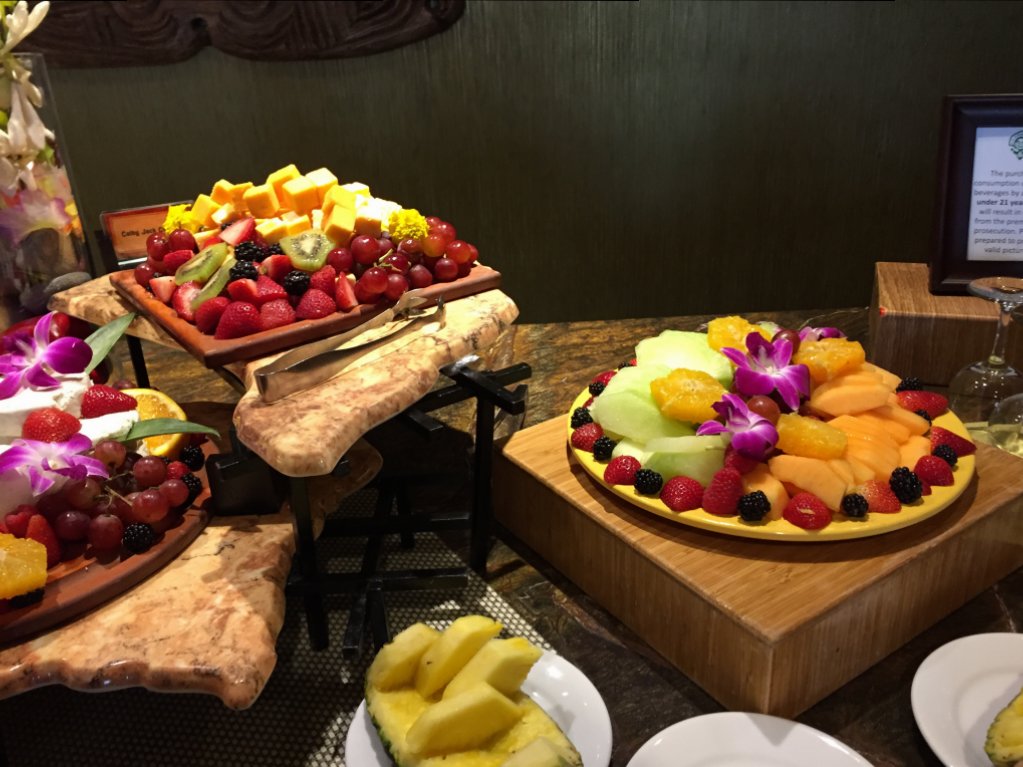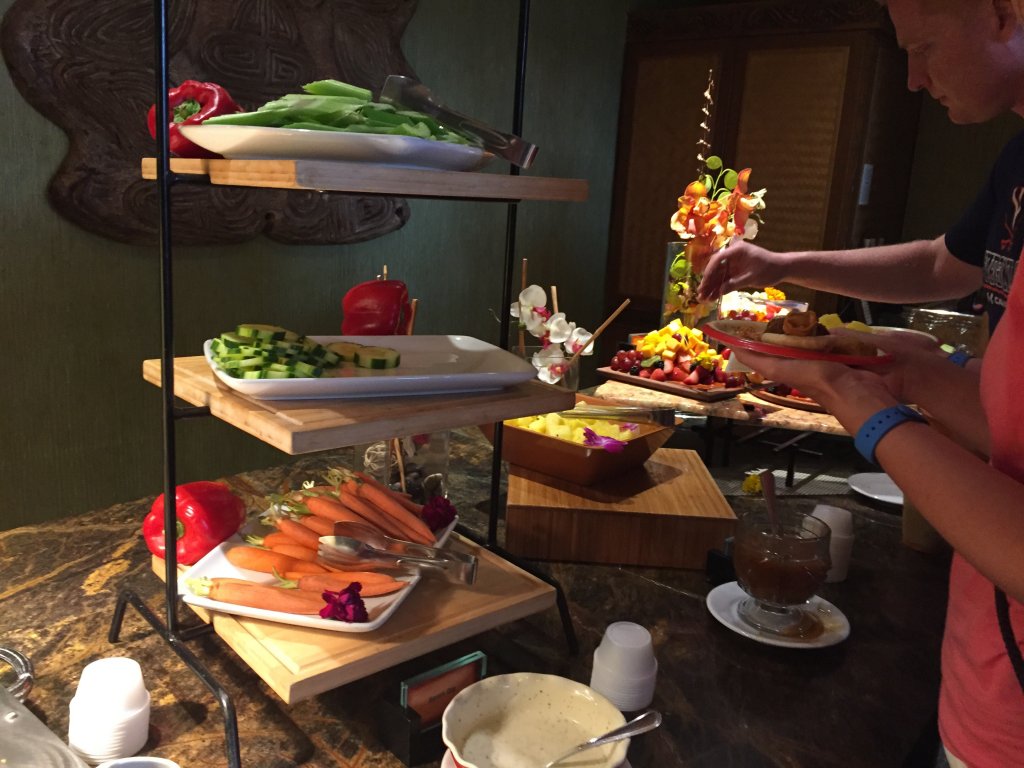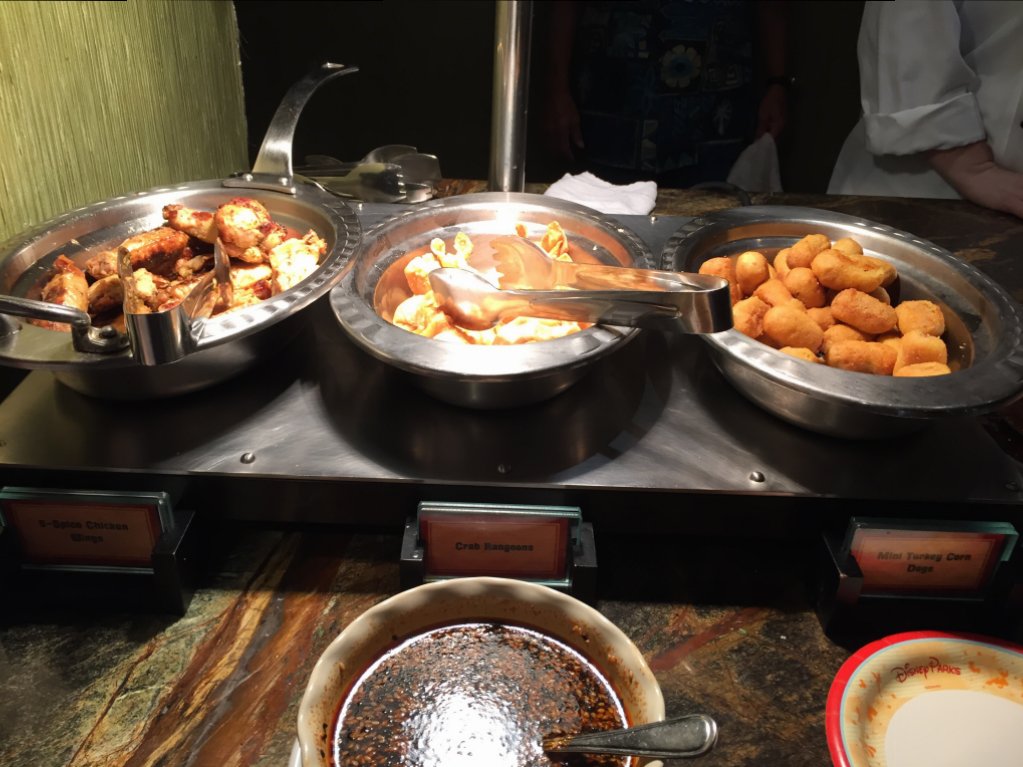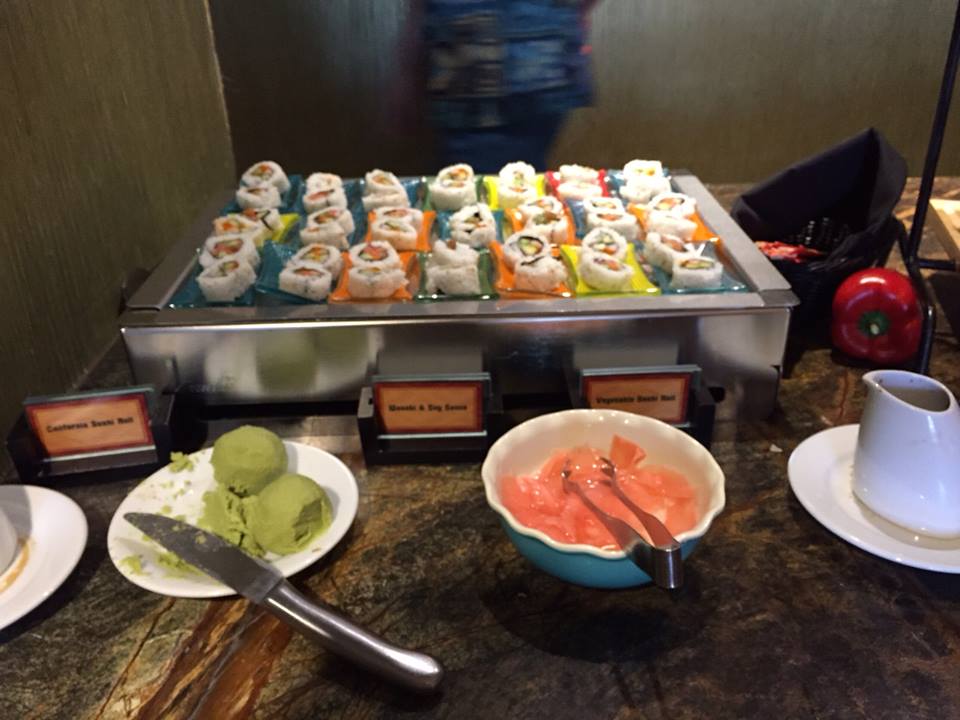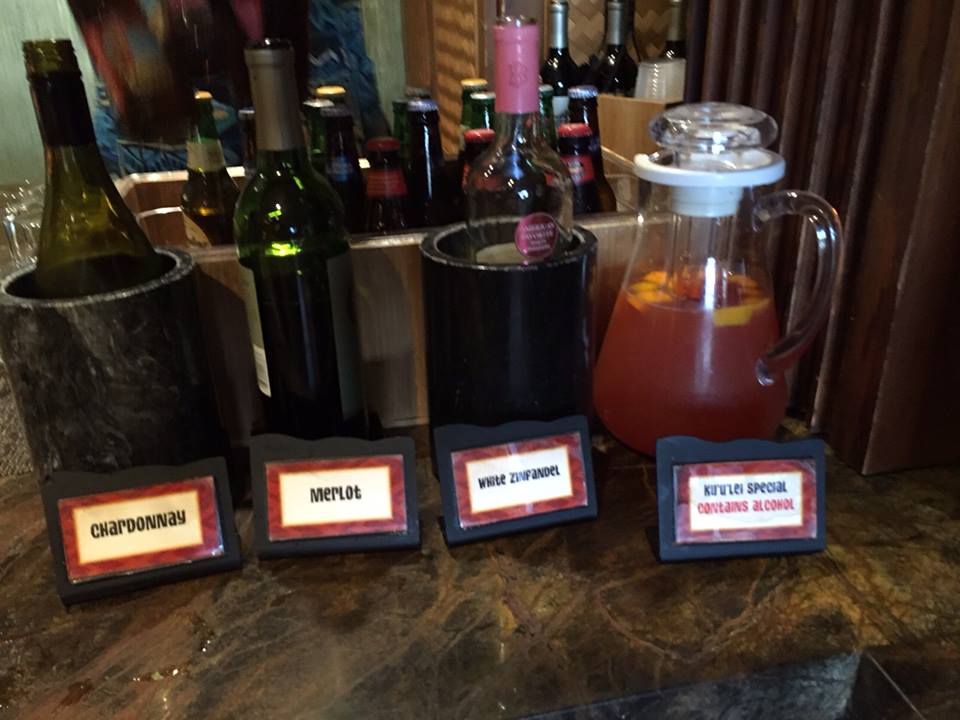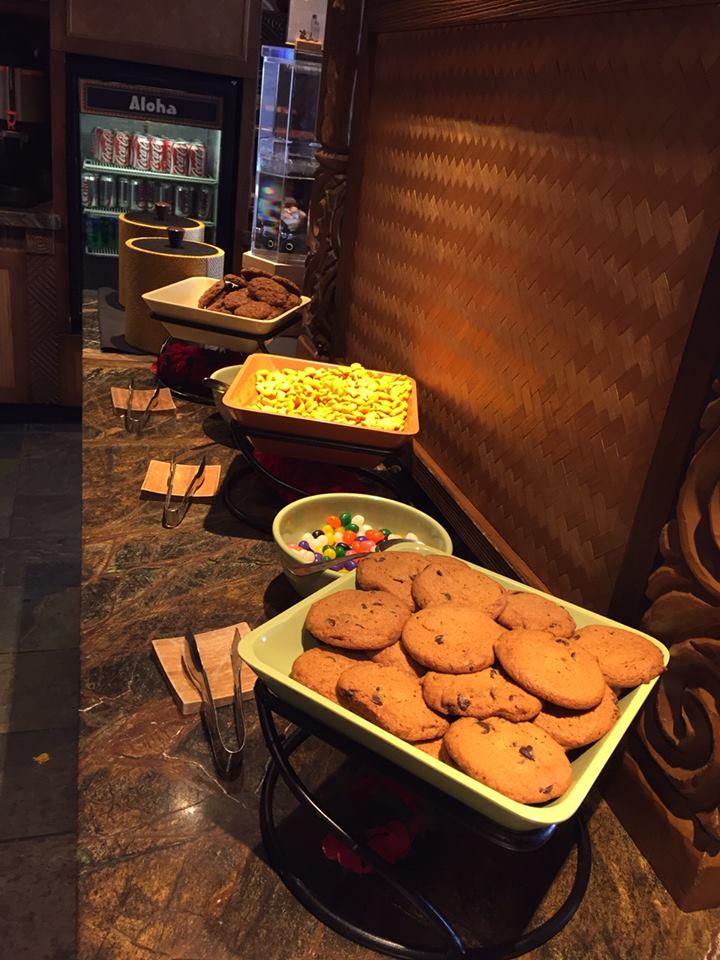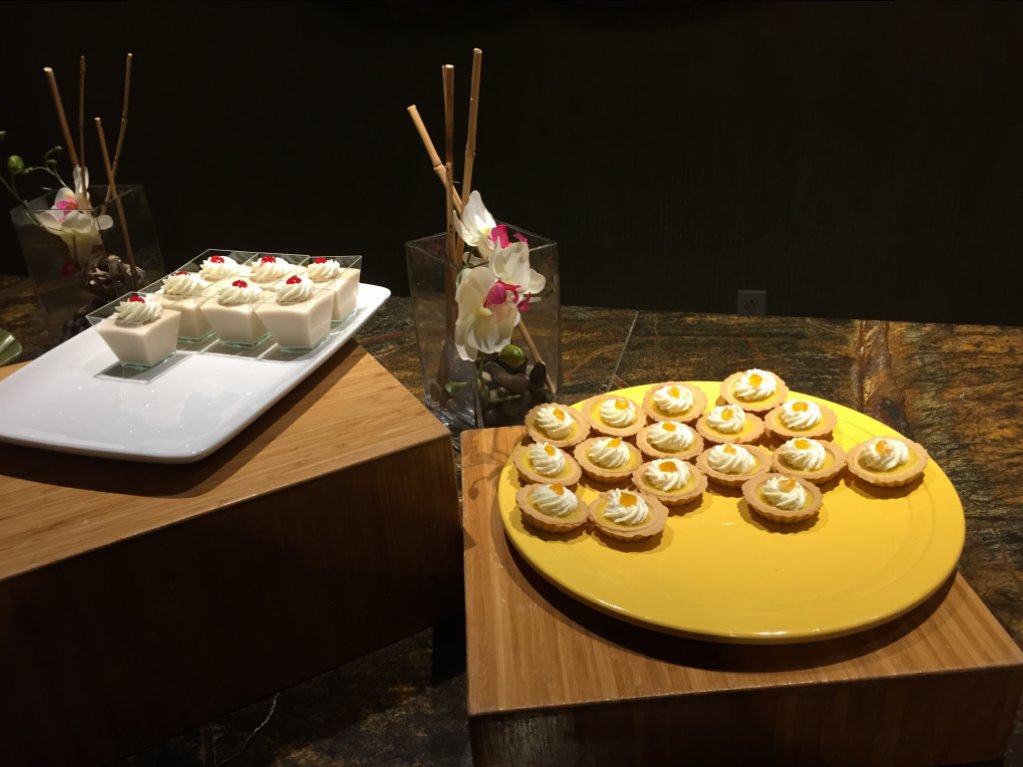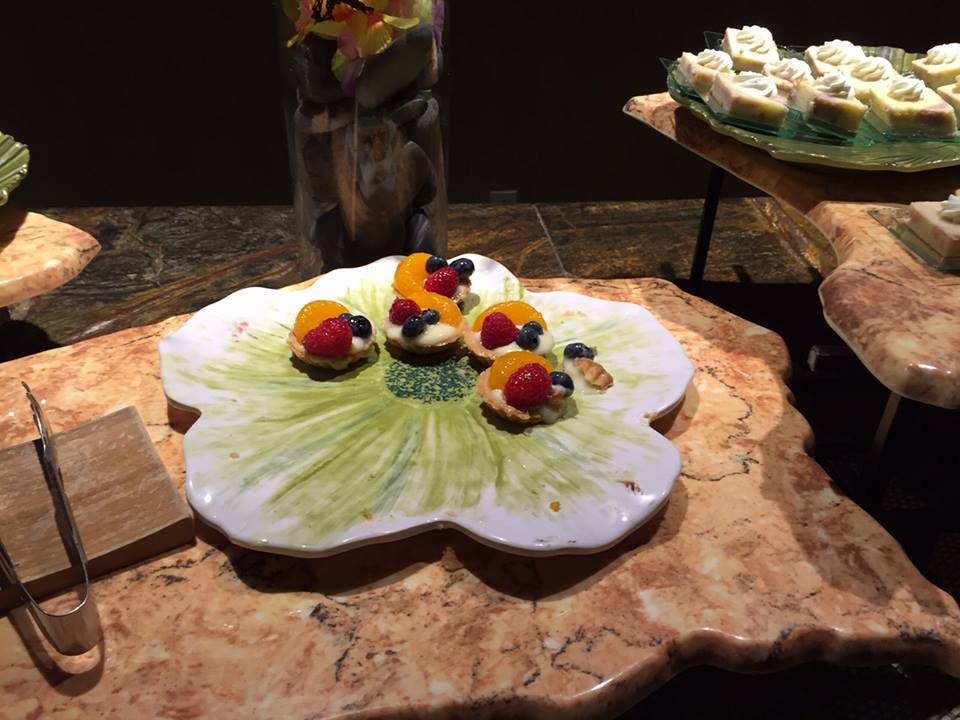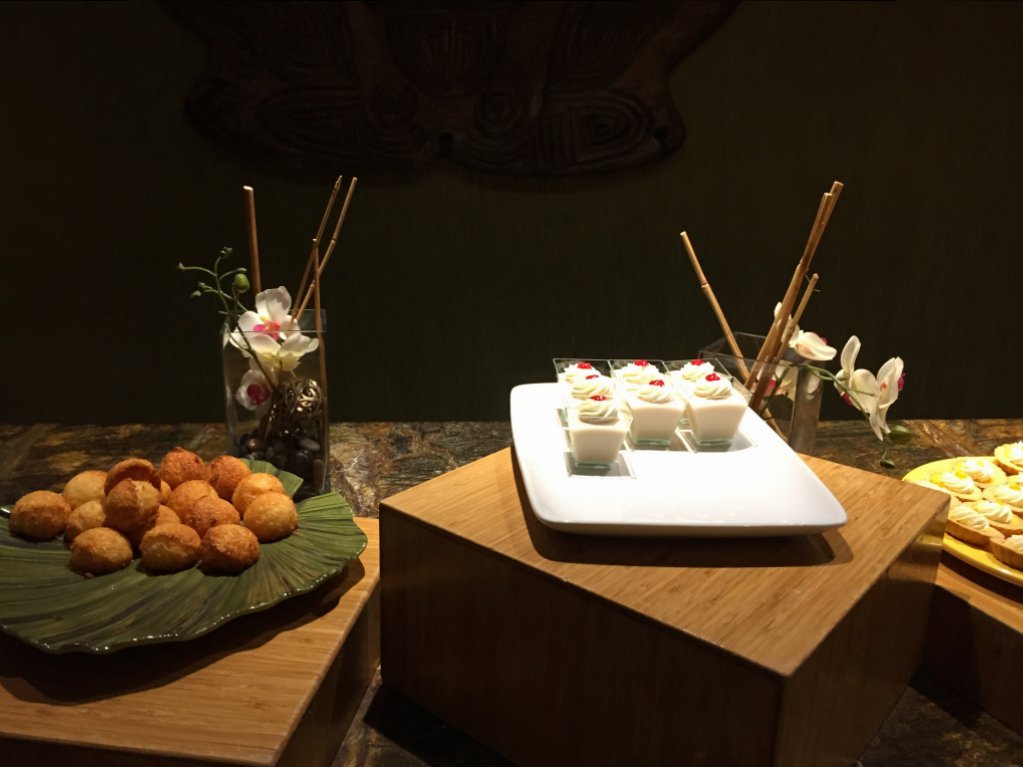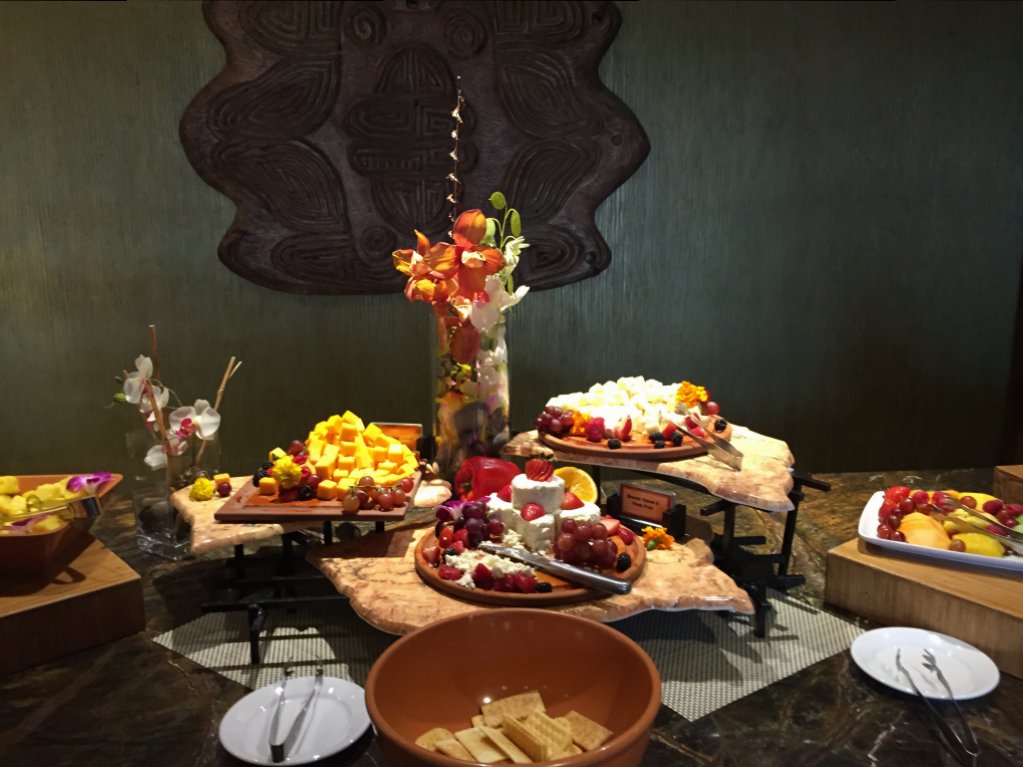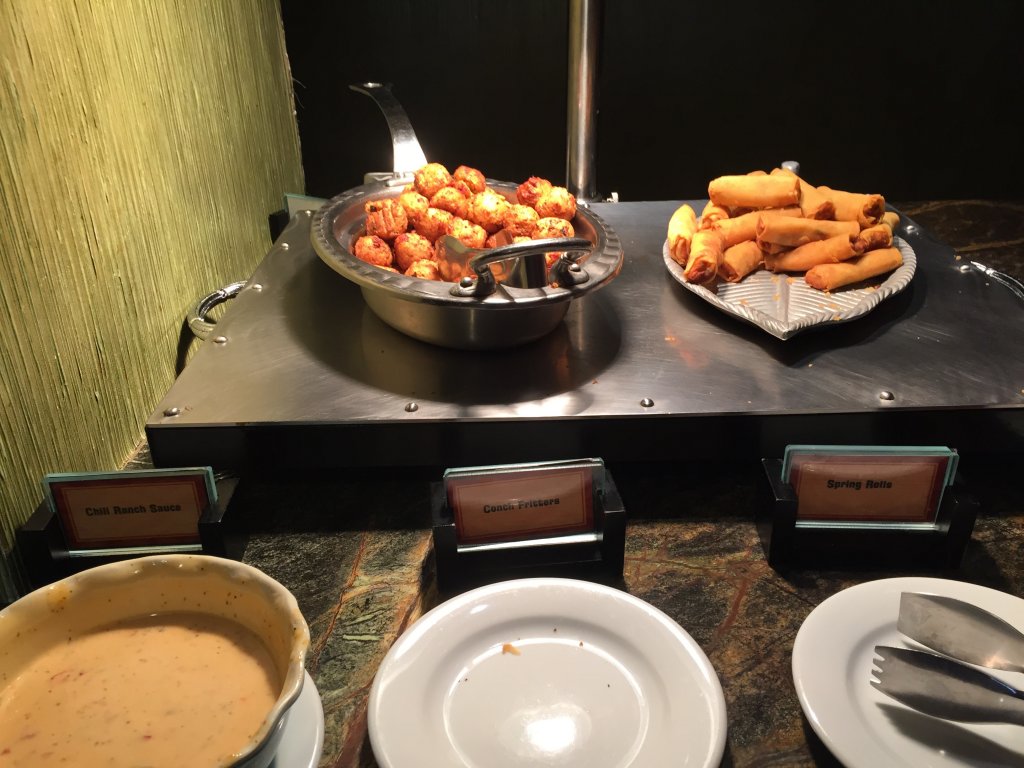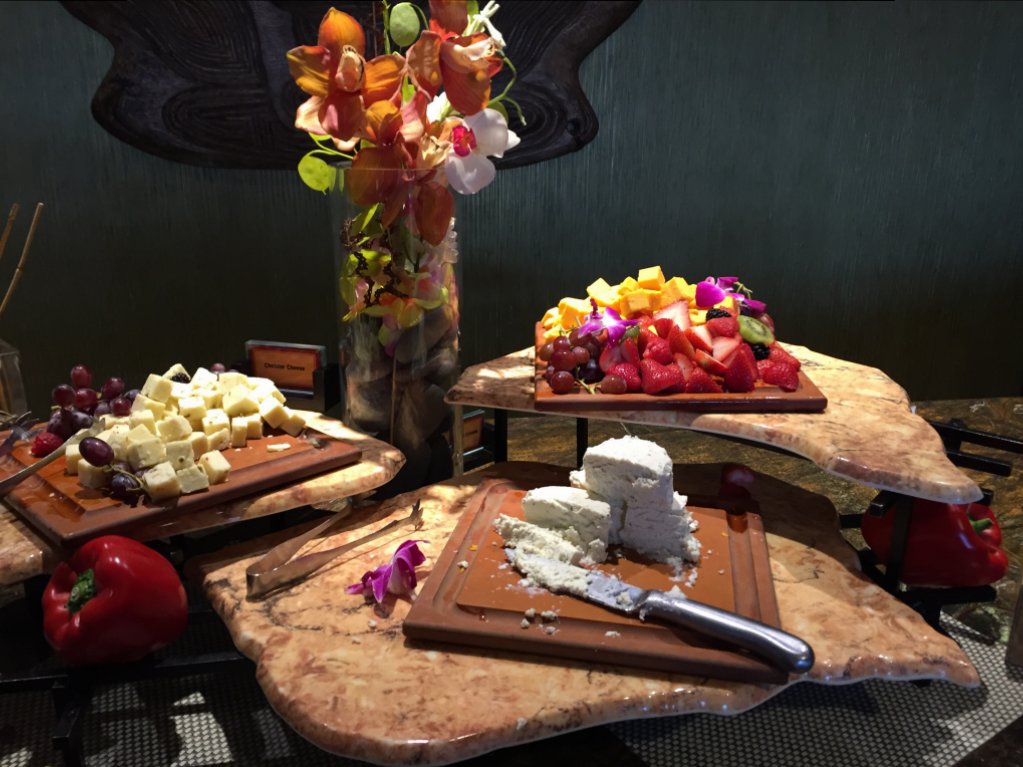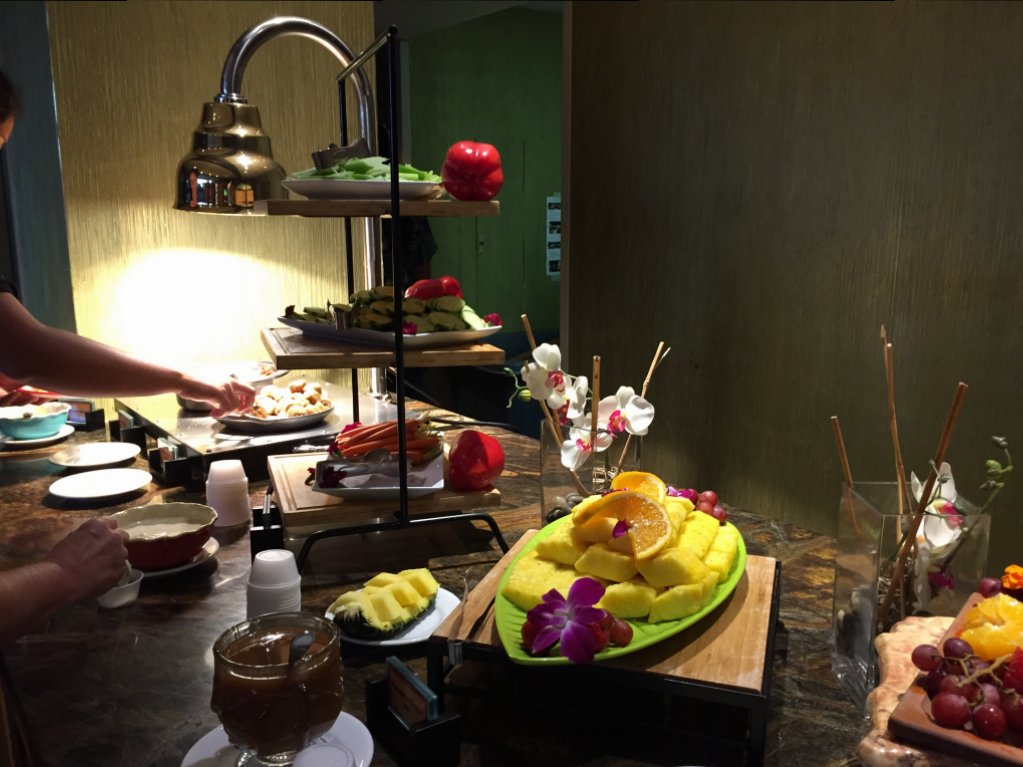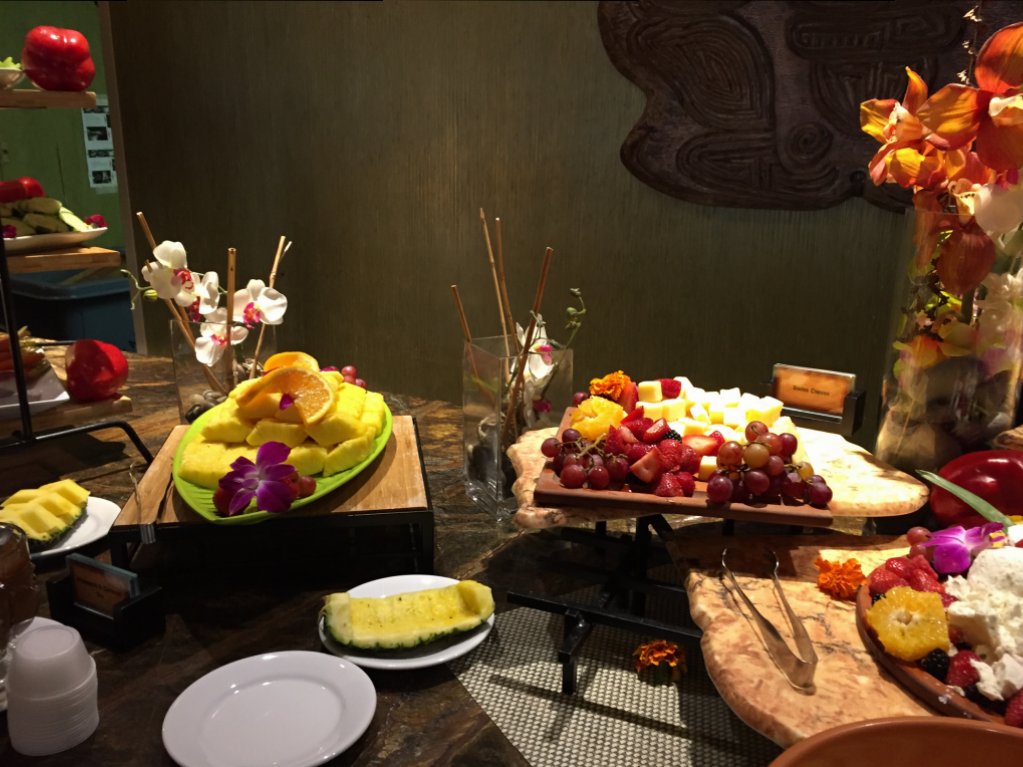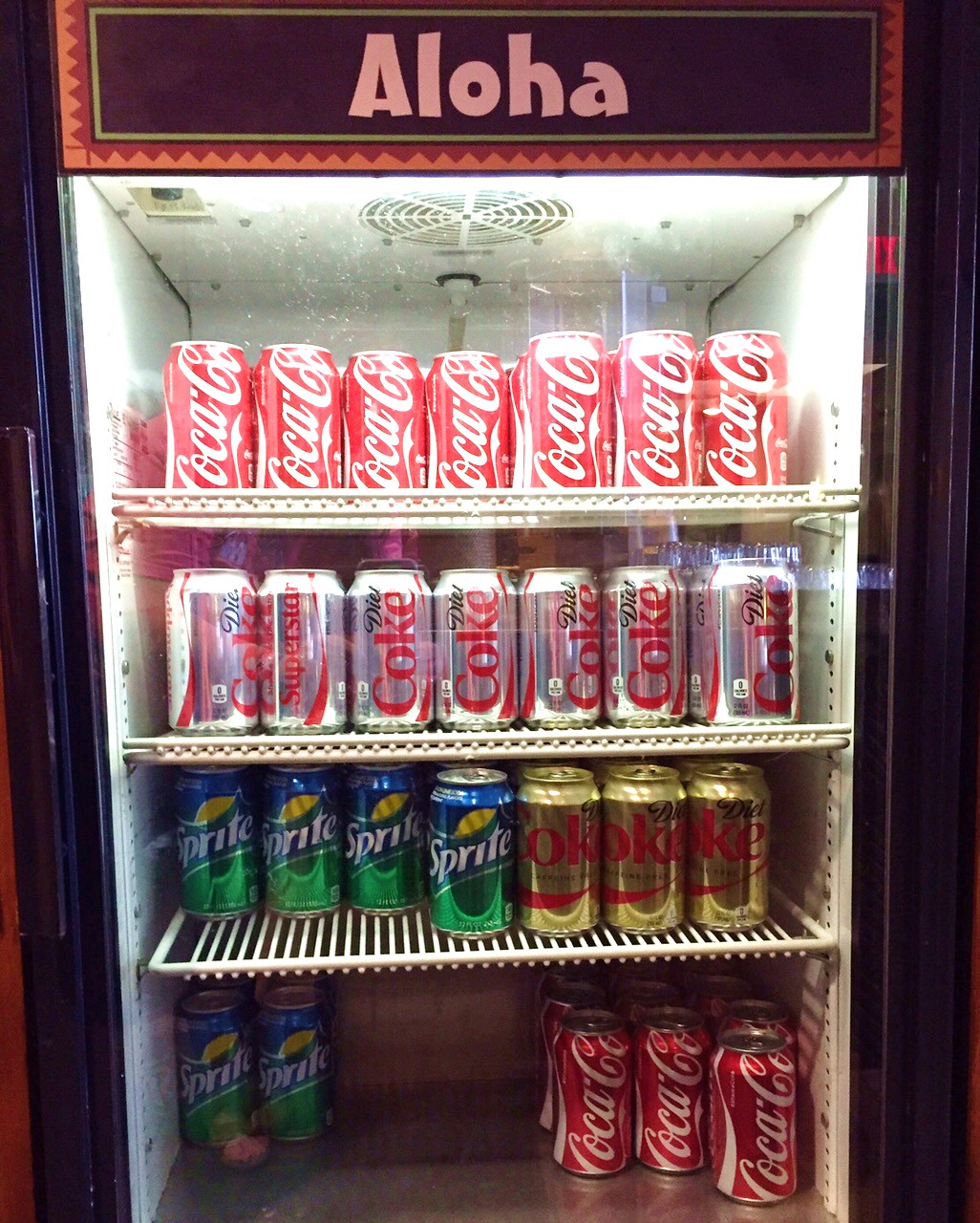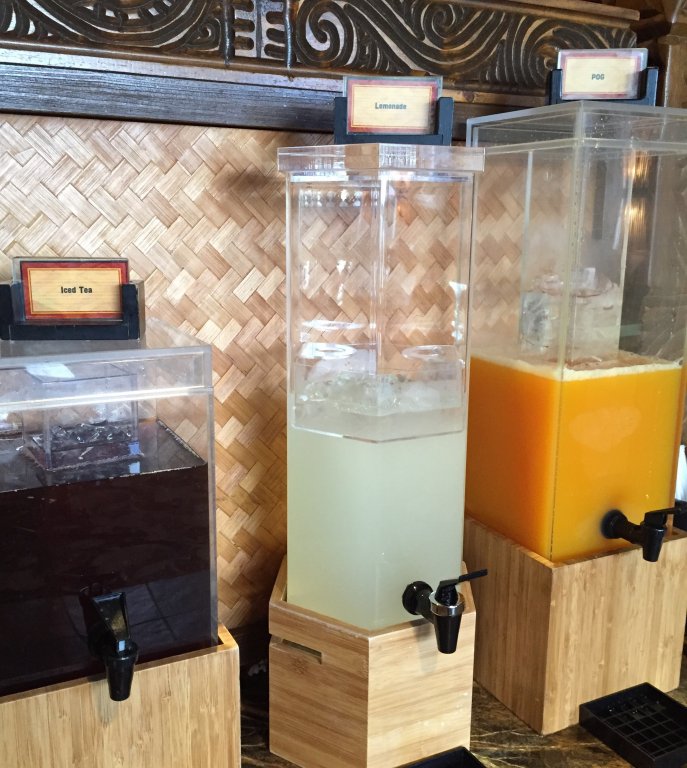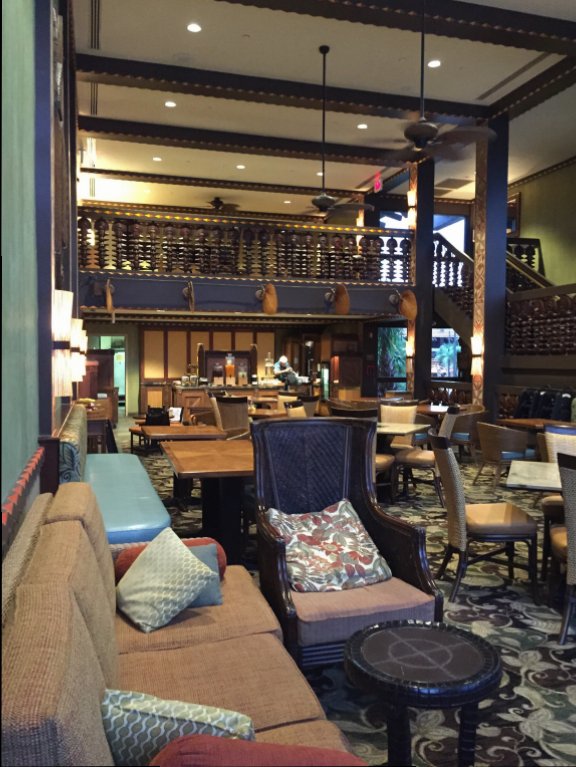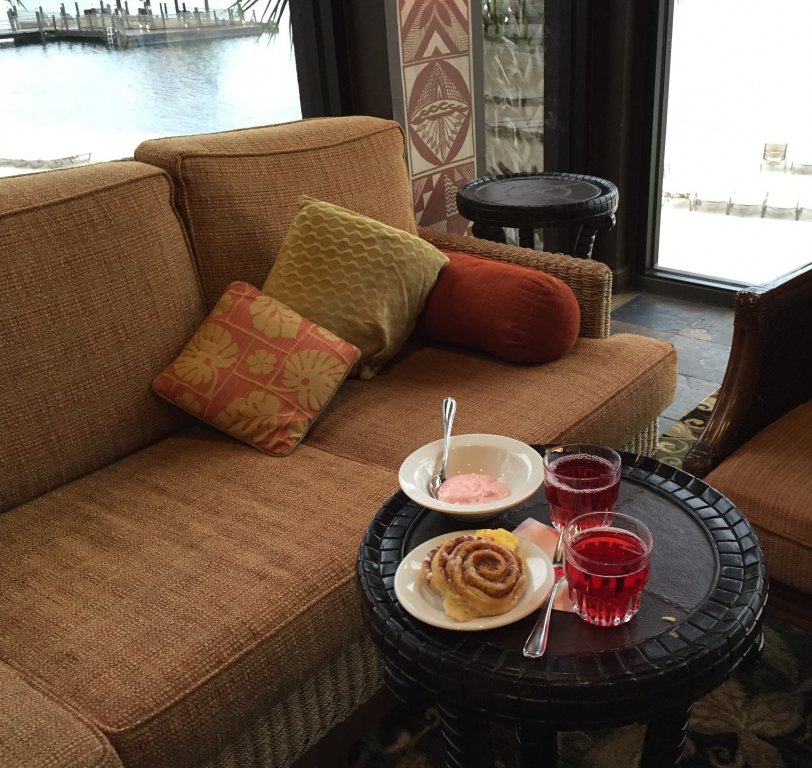 Irv is a wonderful club lounge CM, he went above and beyond to make sure that we had a great experience there!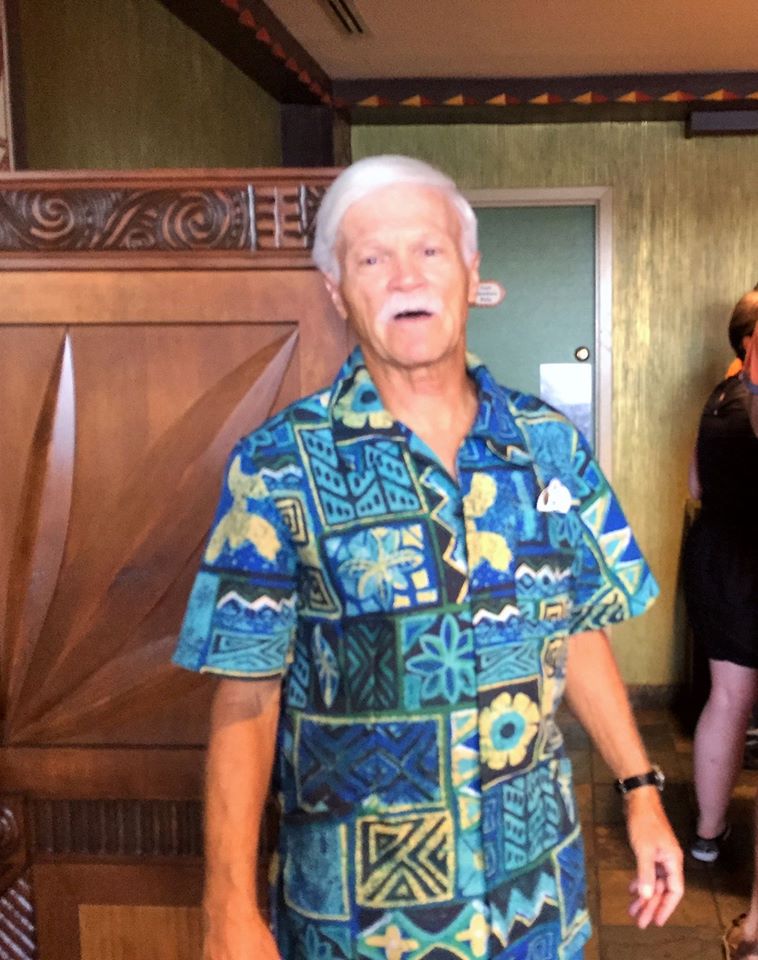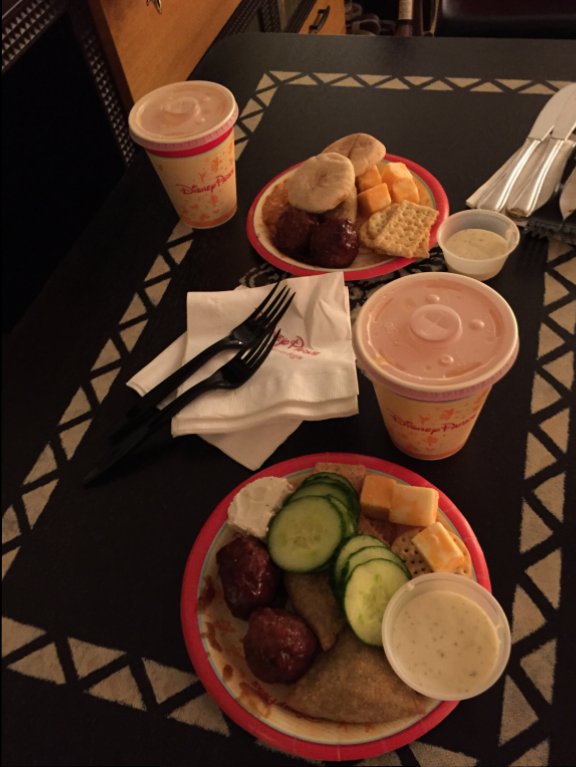 This picture was taken from the 3rd floor of the lounge. This view never gets old!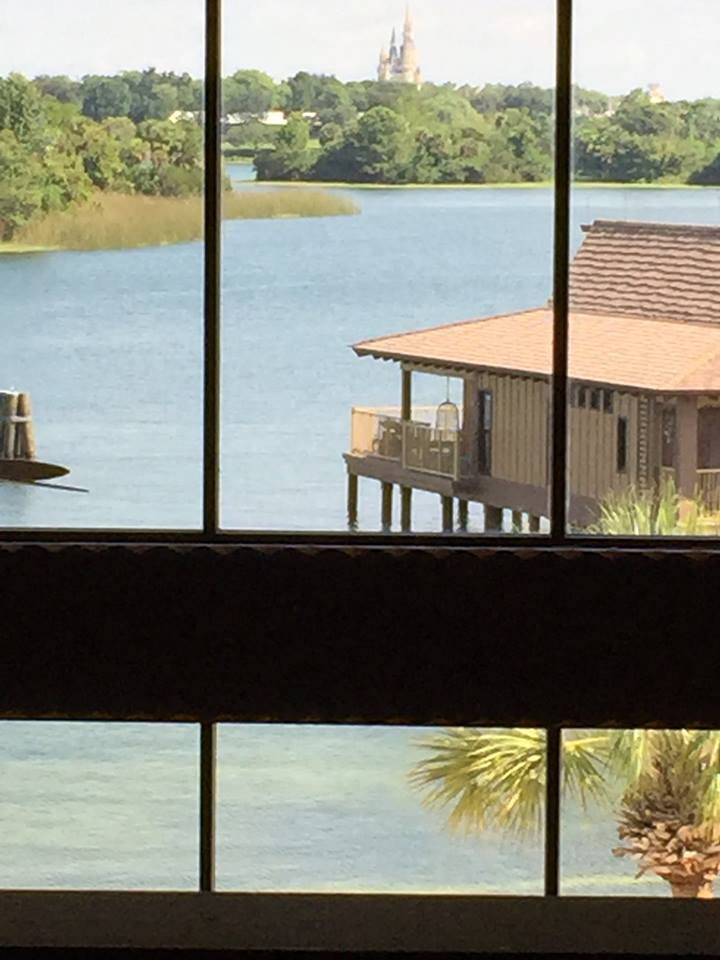 This is from the 2nd floor lounge on a sunny day......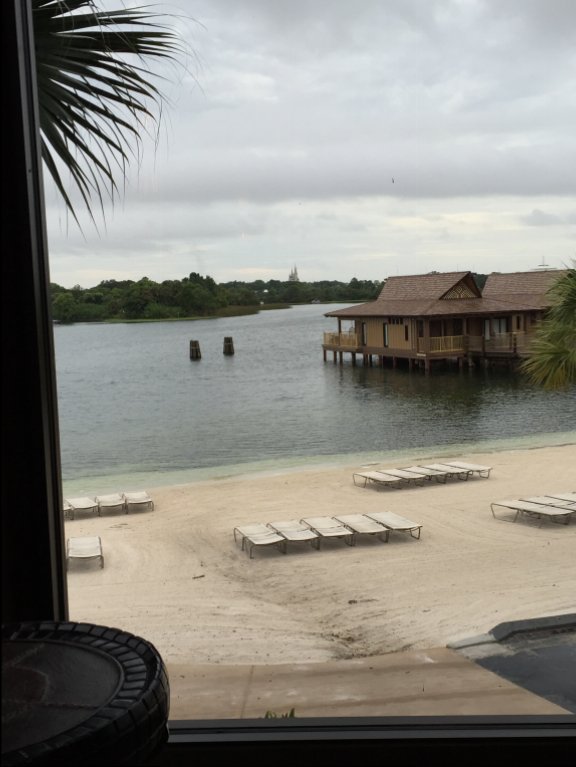 ....and this was taken during a storm. You can barely make out the shape of the castle.