The stage shows on the Disney Magic are wonderful. They are professionally done, and nothing short of what you'd expect of Disney quality. The three shows that I took pictures of were "The Golden Mickeys", "Hercules", and "Disney Dreams". I got these shots without using flash (you aren't allowed to; it'd be dangerous to the performers to constantly have flashes going off in their eyes!), and we were sitting pretty far away, in the back section, so I think my camera did a decent job, considering. Some are a bit blurry, sorry! ;}
Here are The Golden Mickeys, which is an "awards" show based on the Oscars.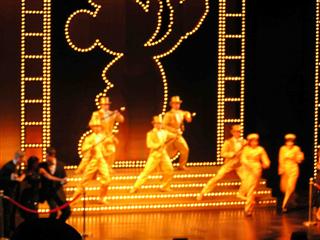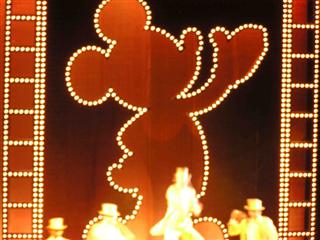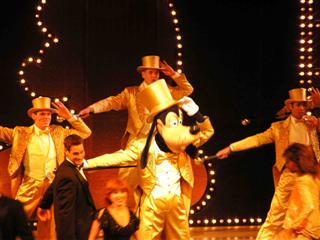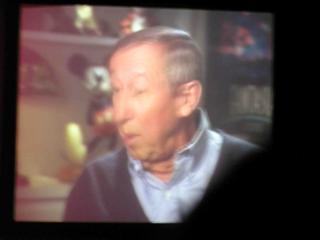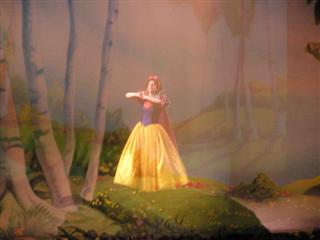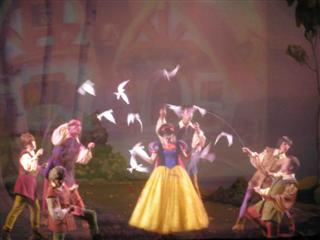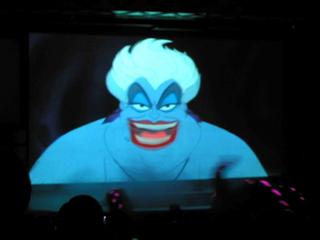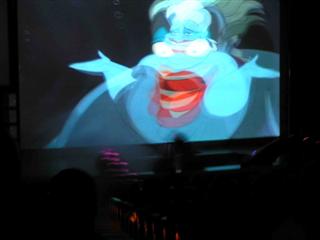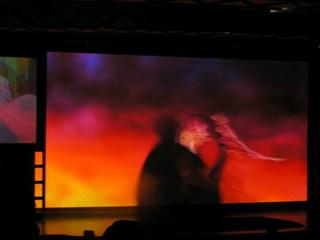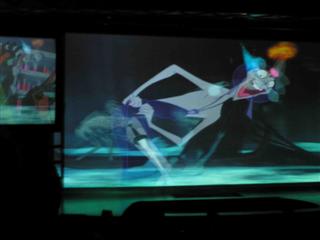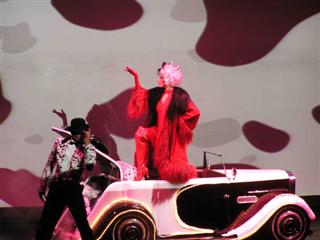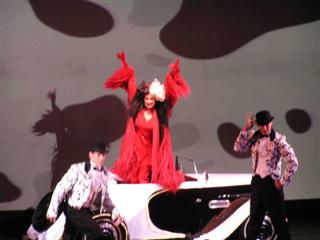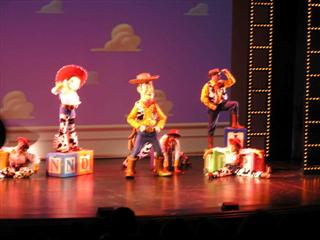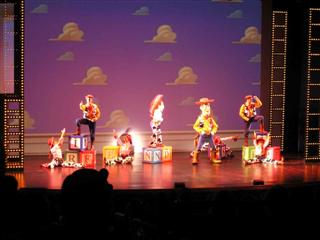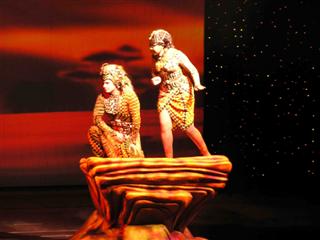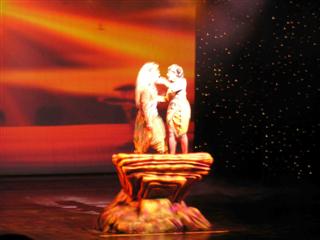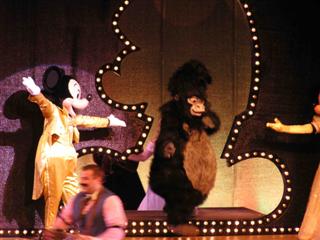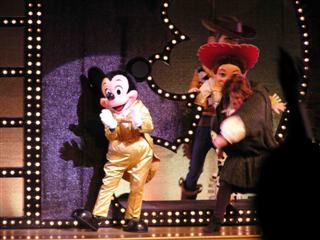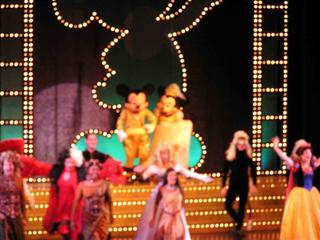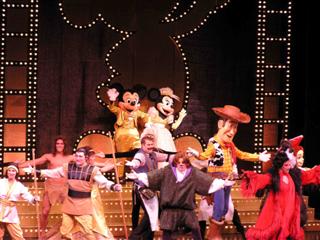 Next is "Hercules". I only snapped a couple of shots during this show.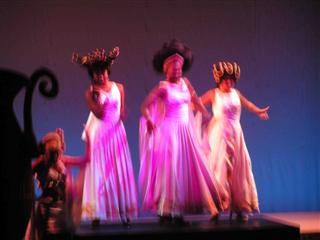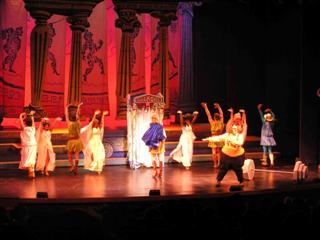 And finally, "Disney Dreams"......