John and I spent a lot of time at Quiet Cove, which is the adults-only pool area. Craig and Robby are teens, so they spent a lot of the time doing teen activities in The Stack and with the other teens onboard, so this left us with a lot of time to fill. We loved the Quiet Cove pool area, including the pool bar "Signals", and Cove Cafe, the adults-only coffee cafe/bar. Even though we didn't spend any time at the family pool which is called The Goofy Pool, or the Mickey pool which is for the younger kids, we took a lot of pictures.
First of all, here are our pictures of Quiet Cove. On one of the last days of the cruise, we hit some waves due to Hurricane Frances and it really gave new meaning to the term "wave pool"!! LOL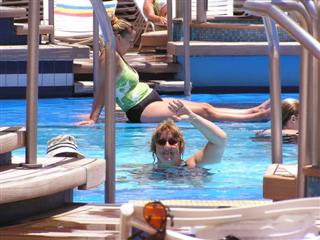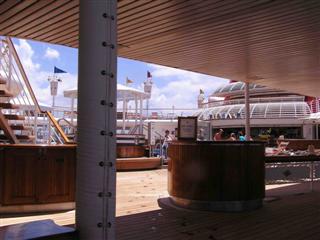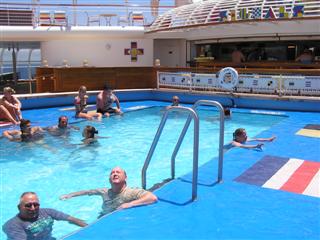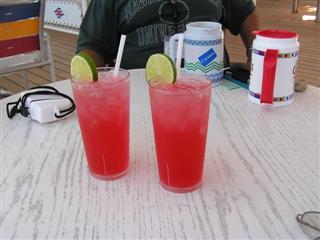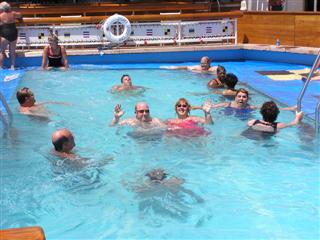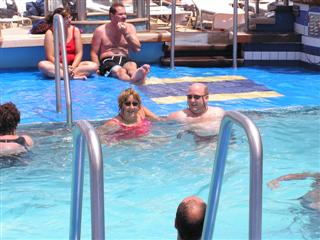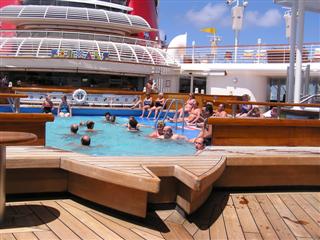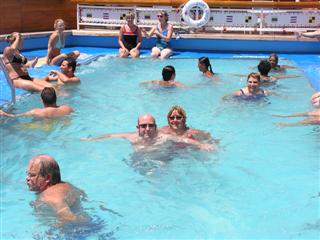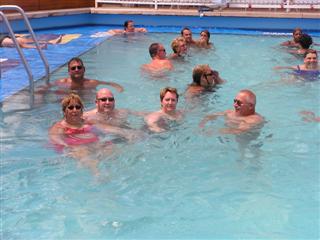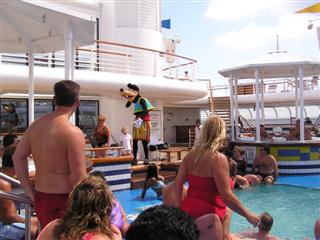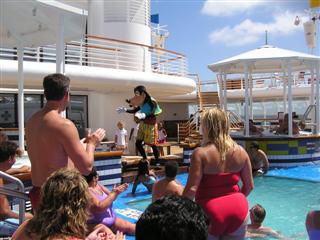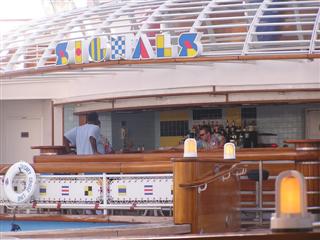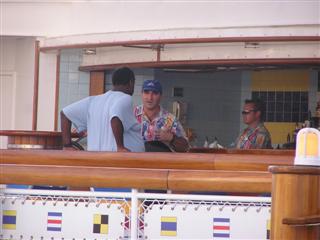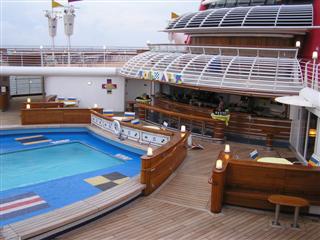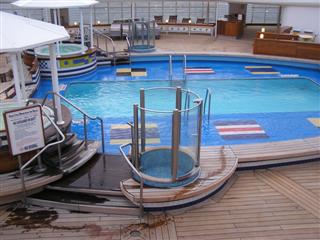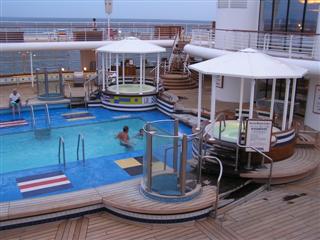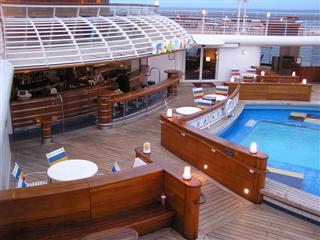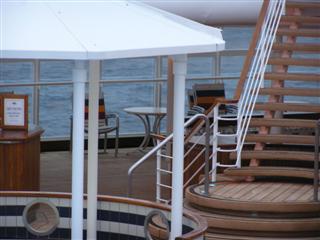 Next are the pictures from the Goofy Pool and the Mickey Pool, with the slide.