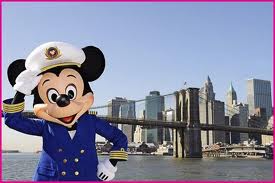 Disney Magic's Inaugural NYC Sailing
May 25 - June 2, 2012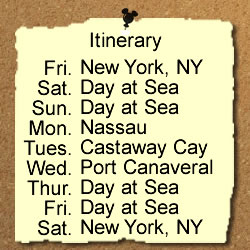 8 awesome nights aboard our favorite cruise ship!
~*~*~*~*~*~*~*~*~*~*~*~*~*~*~*~*~*~*~*~*~*~*~*~*~*~*~*~*~*~*~*~*~*~*~*~
The Magic arrived in New York sporting the world's largest bumper sticker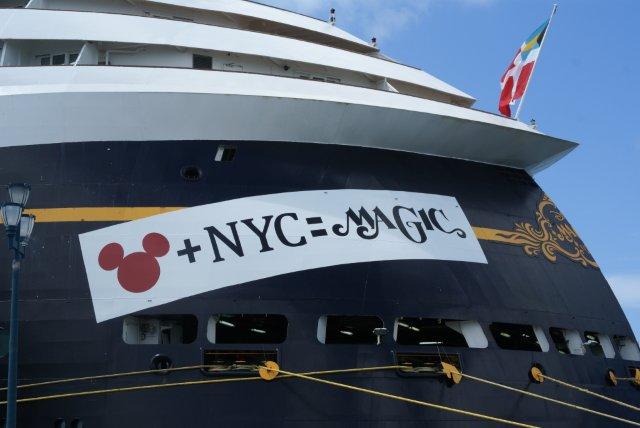 Click on the links below to see a sample of what we experienced on this awesome cruise!
It was exciting to be on the inaugural New York City cruise!
Welcome to our home for the next 9 days - Cabin 6015
Pictures taken around the ship including the Quiet Cove area
Our first port of call was Nassau in the Bahamas
One of the most fun nights on a Disney cruise is "Pirates IN the Caribbean" dinner and deck party
Our second stop in the Bahamas was Disney's private island Castaway Cay
Some of the best meals onboard are served in Palo
Character breakfast with Mickey and friends, and other dining room pics
*
*
*
*
*
*
*
*
*
*
*
And so the sun sets on yet another awesome Disney cruise....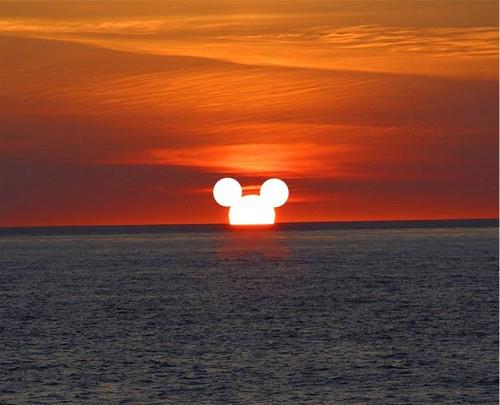 .... and will rise on our next journey in 2014!
Copyright
2012 Theresa Brown