~ Our Disney Magic Cruise ~
August 18th - August 27th, 2006

John, Craig, Robby and I sailed on a "Special Western" Itinerary during the week of August 19 - 26, 2006. The ports we visited were Disney's private island Castaway Cay in the Bahamas, Costa Maya Mexico, Cozumel Mexico, and a second stop at Castaway Cay, plus two days at sea. This was our second Disney cruise, and it won't be our last.
Welcome to cabins #6042 and #6043 on the Disney Magic!!
John and I were in Cabin 6042 which is a verandah cabin, and Craig and Robby were in Cabin 6043 which is an inside cabin. Here are our doors, showing the many door signs we made, in addition to door signs made for us, as well as Tina's "DIS TAG - YOU'RE IT!" lime green Mickey head. Also thanks to Anna for the brilliant idea of adding the black Mickey ears to our door number sign "portholes". They'll be used on all future cruises!!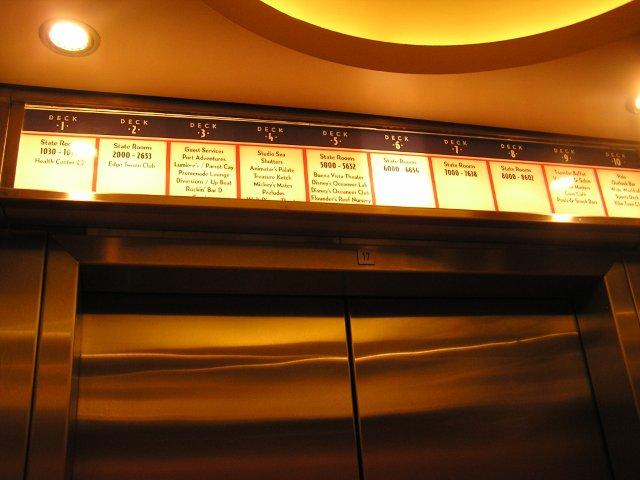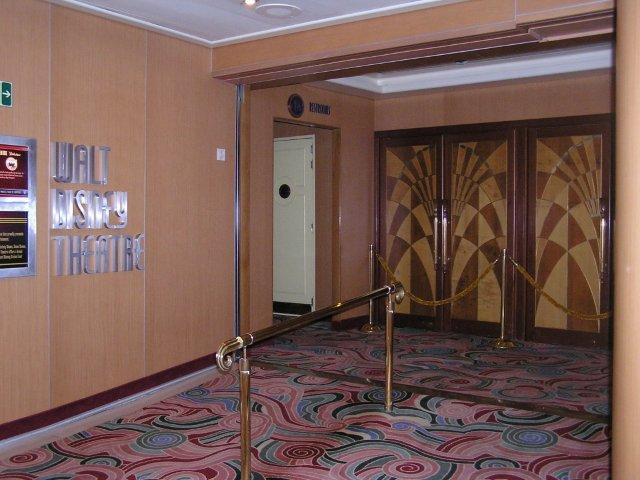 Once again, we ordered gift baskets from Shirley at The Perfect Gift. They were waiting for us in our cabins when we arrived, along with the gift from our travel agent and our Castaway Club gifts.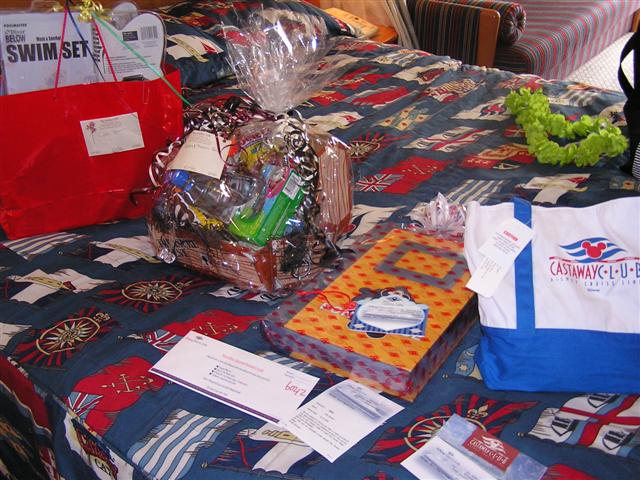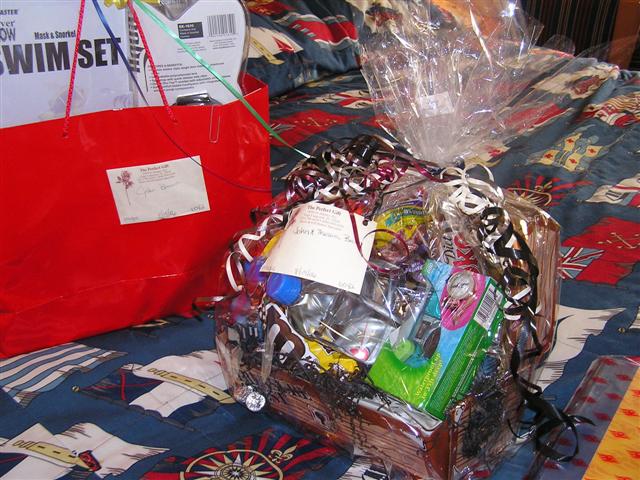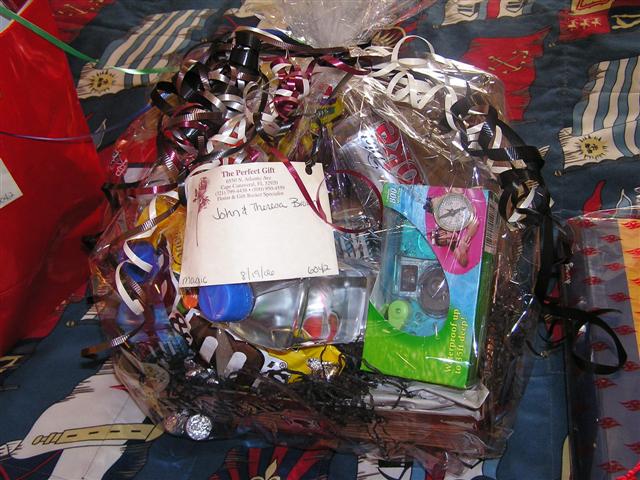 We had a DIS Meet before the tender drill in the Promenade Lounge: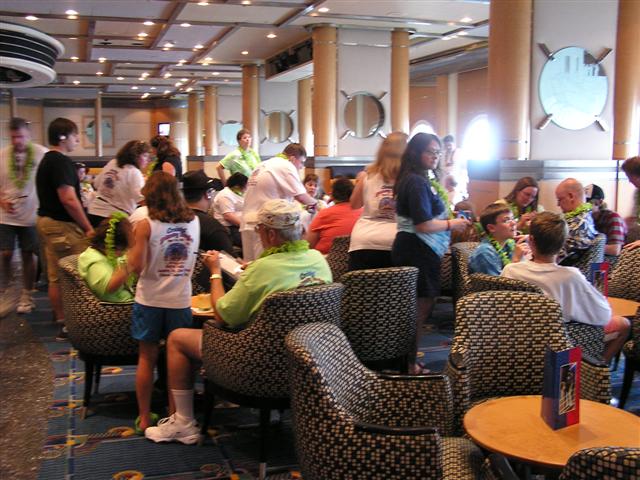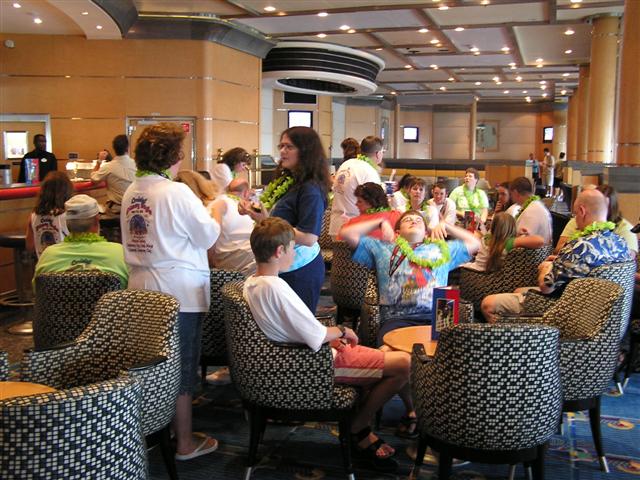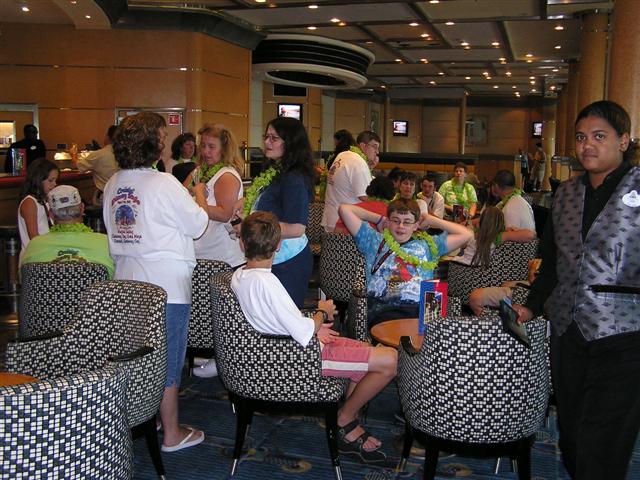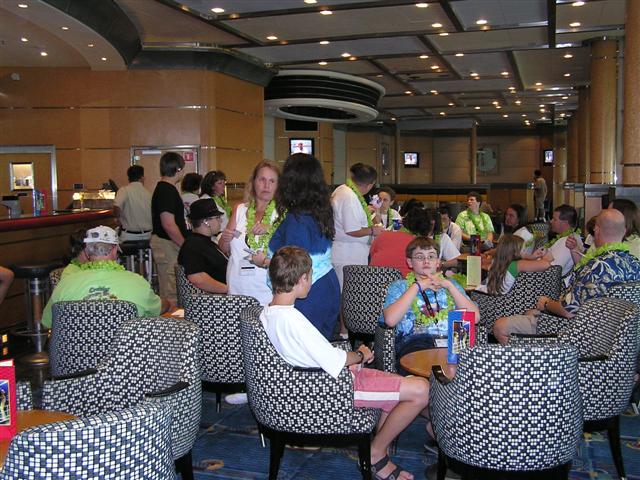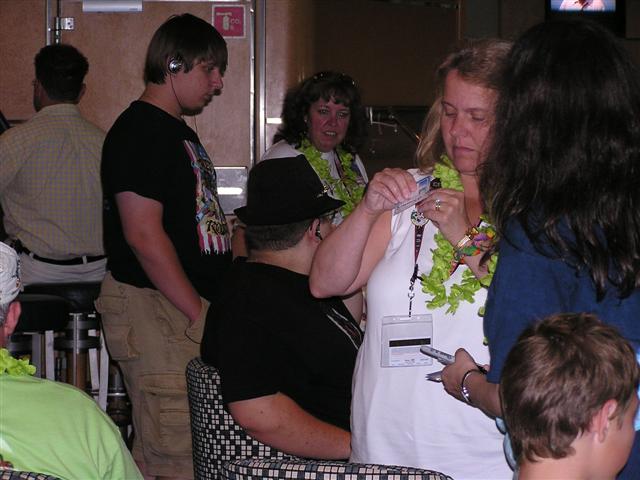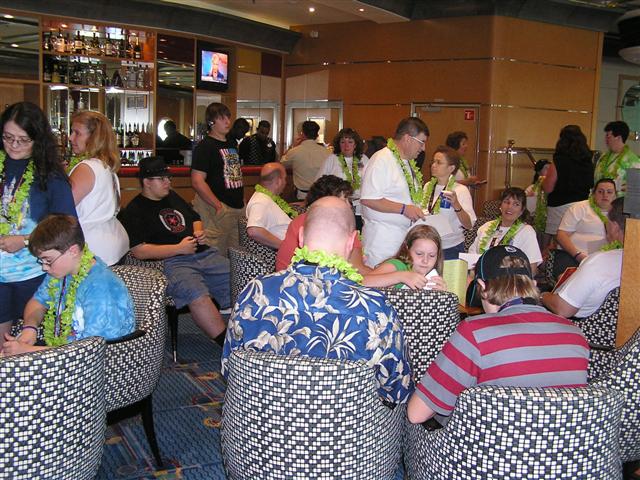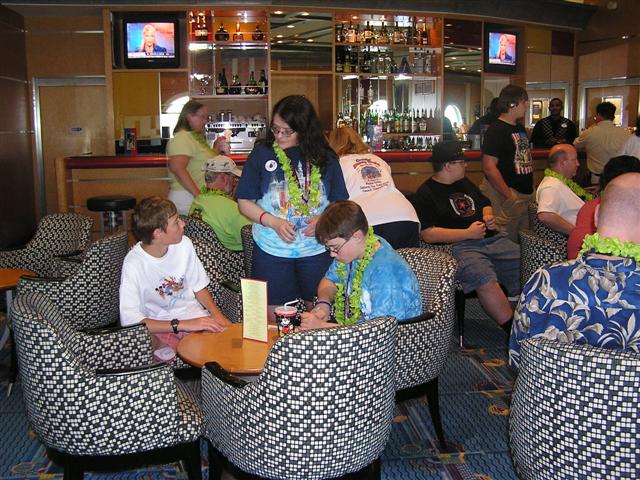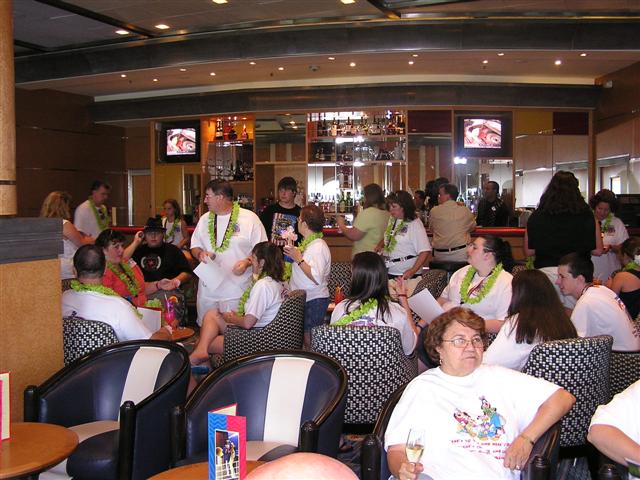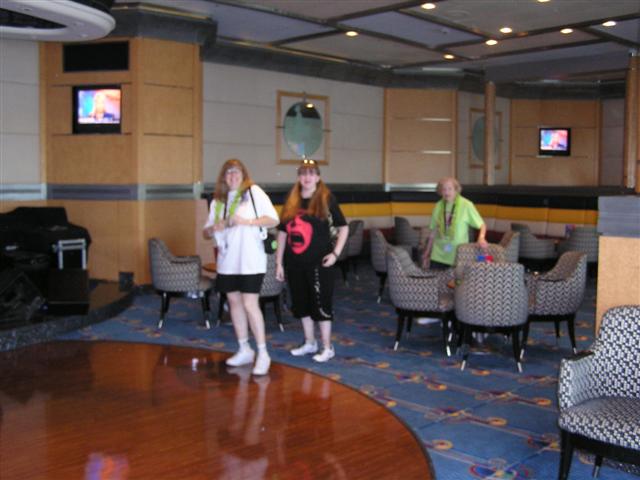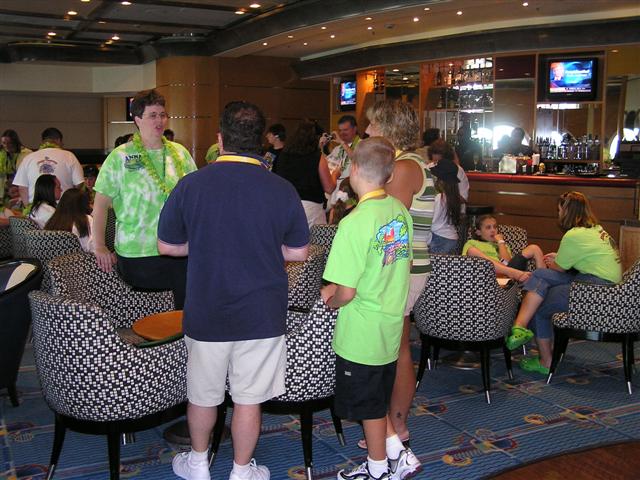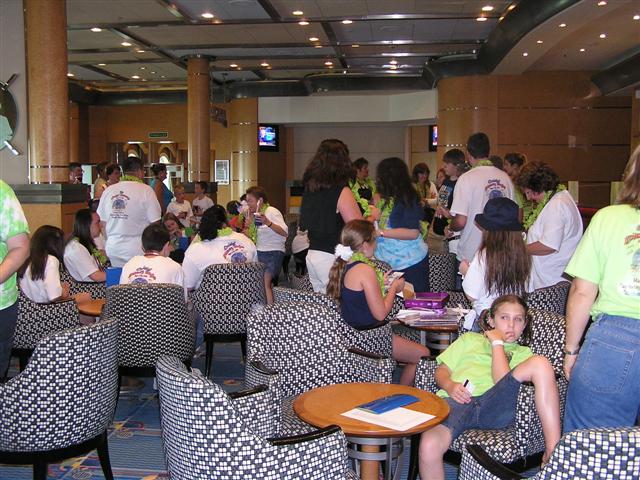 The Sail Away Party!!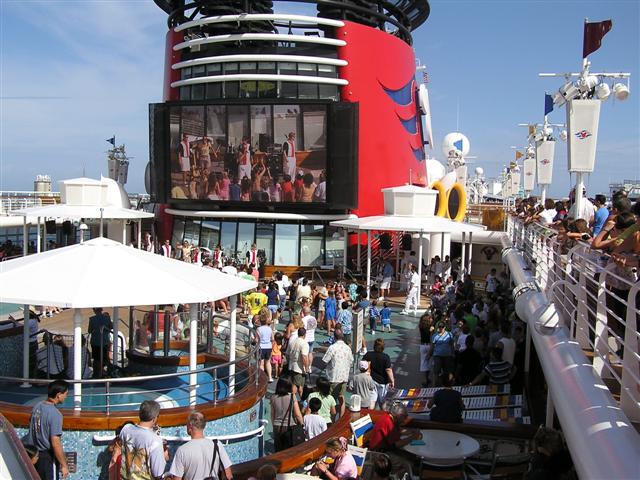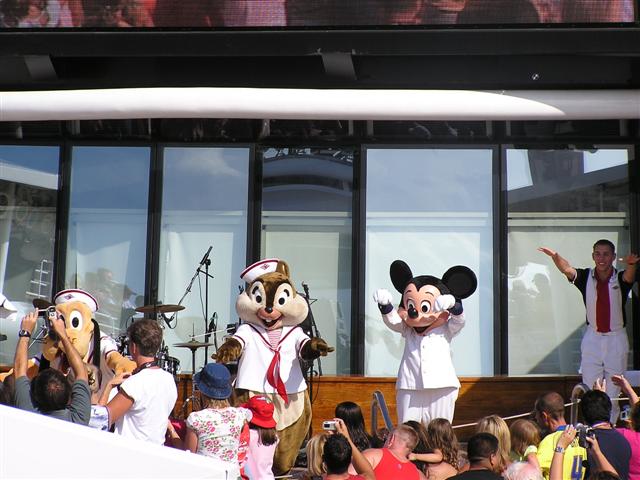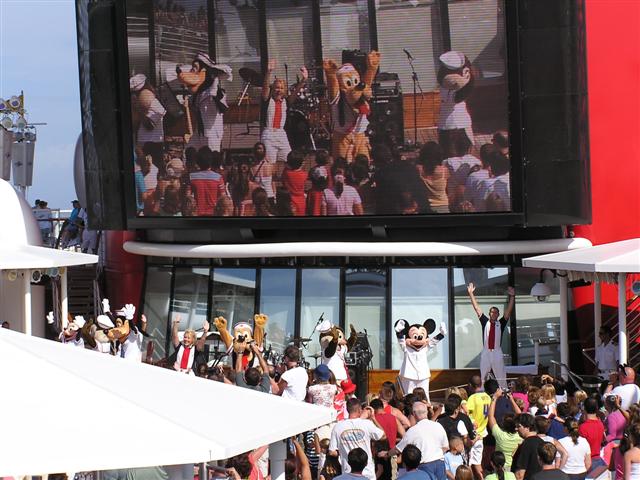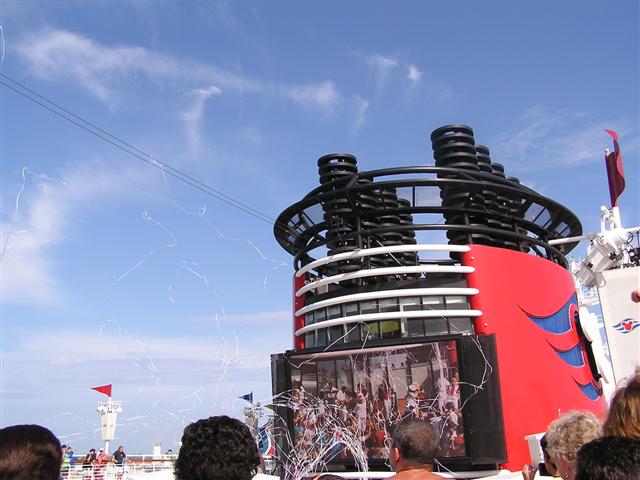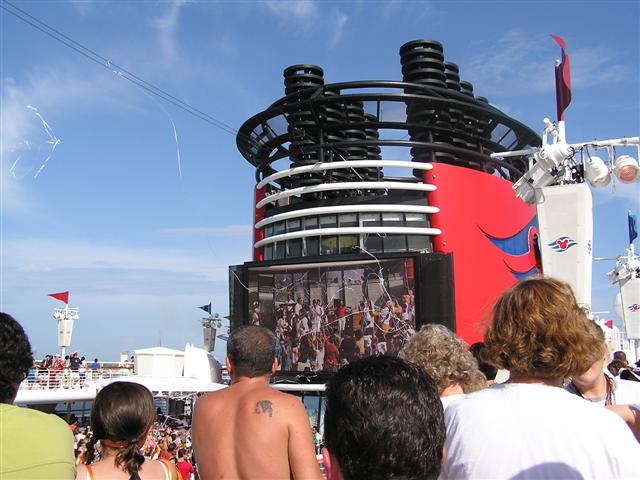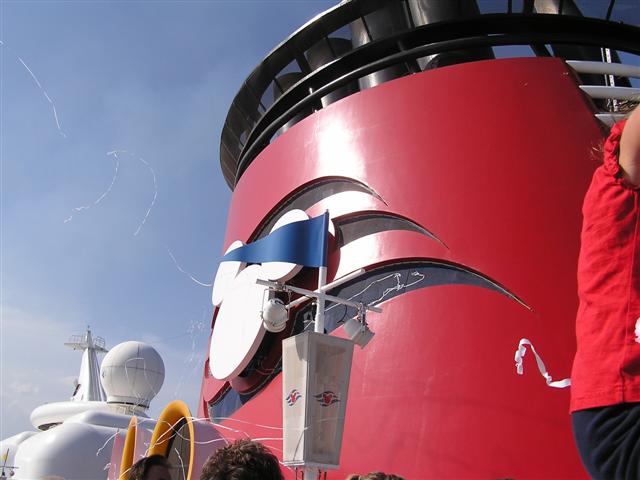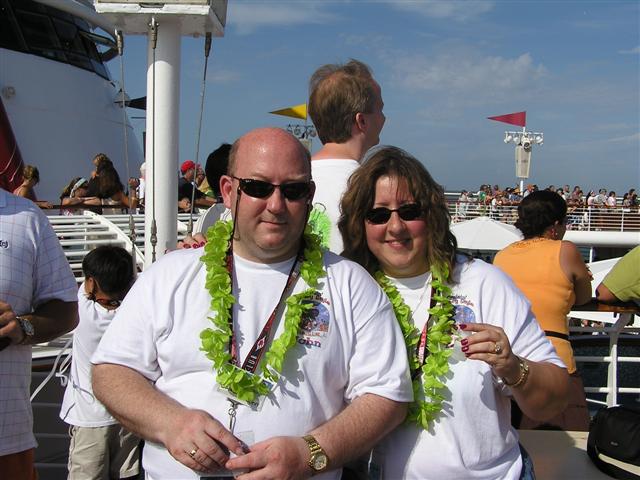 Tina and Chuck
Disney Cruise Line CMs waving to us with their big white Mickey gloves, as we sail away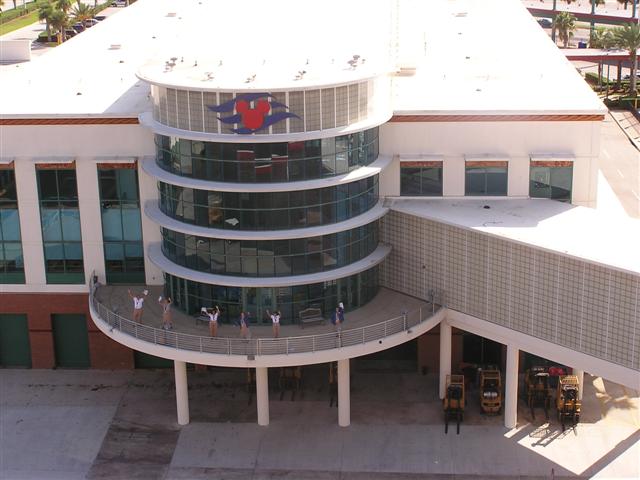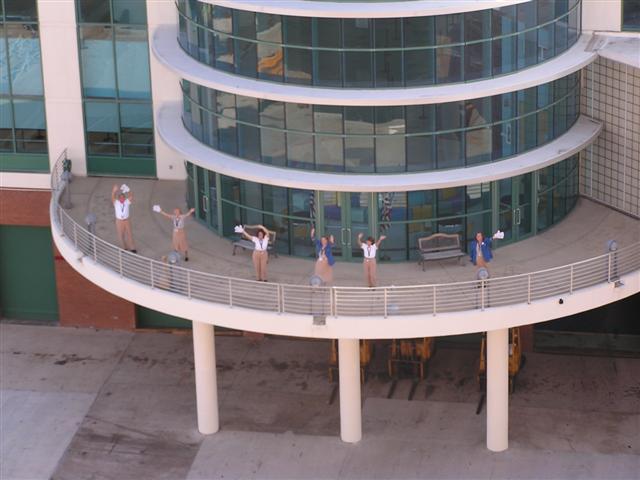 Our tablemates for the week were Jaclyn and Karen. They were the best tablemates and we had a lot of fun chatting with them at dinner each night!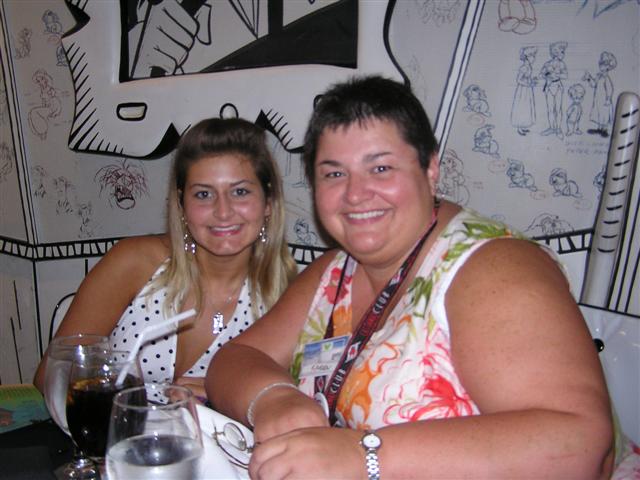 Our first night was at Animator's Palate: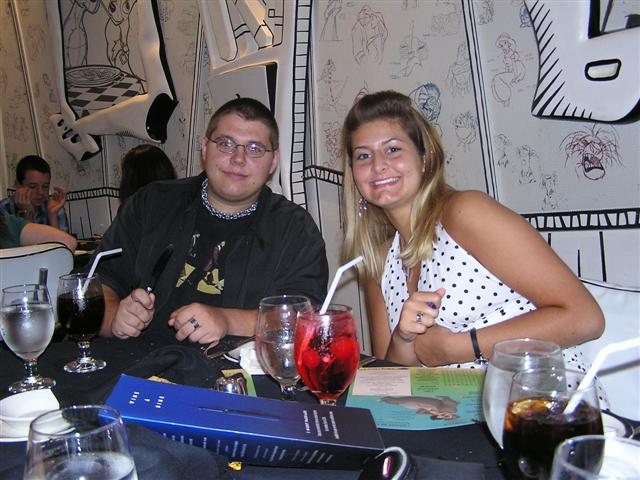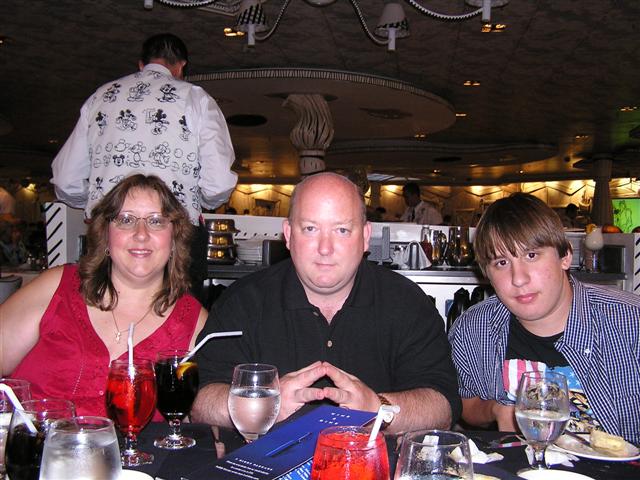 We viewed a beautiful sunrise the next morning from our verandah. It was so perfect, it almost looked like one of those painted backdrops that you see on the ship to pose in front of to have your picture taken! lol John and I were still very sleepy, but excited to be starting our cruise off on such a beautiful morning.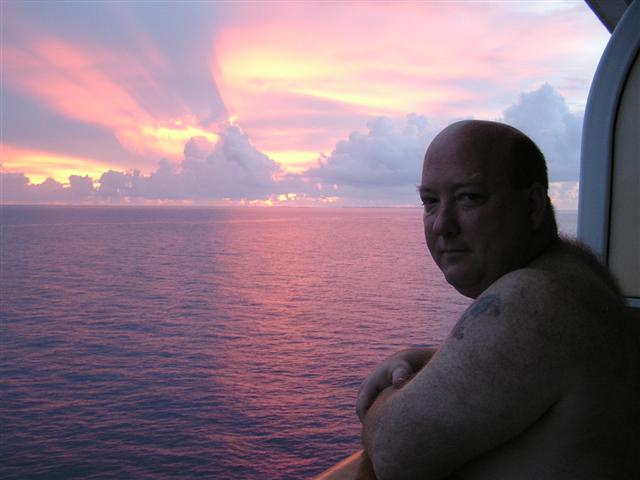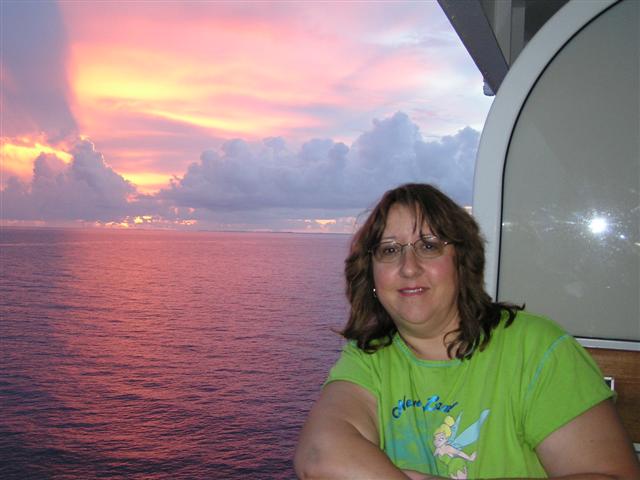 We loved ordering room service breakfast. What a great way to start each day! We celebrated the start of our vacation with Mimosas that first morning
: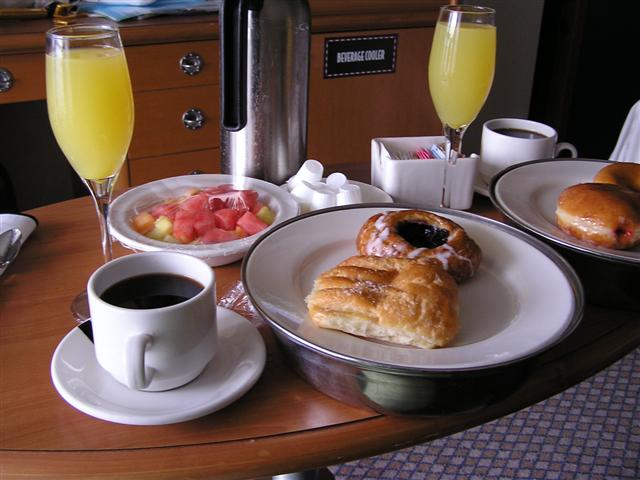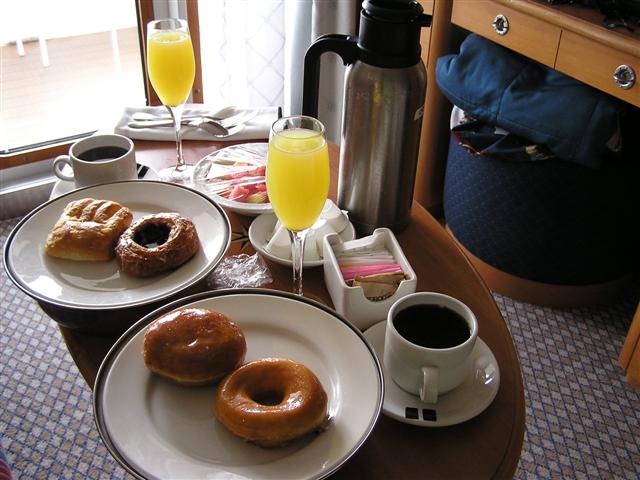 Disney's Private Island ~ Castaway Cay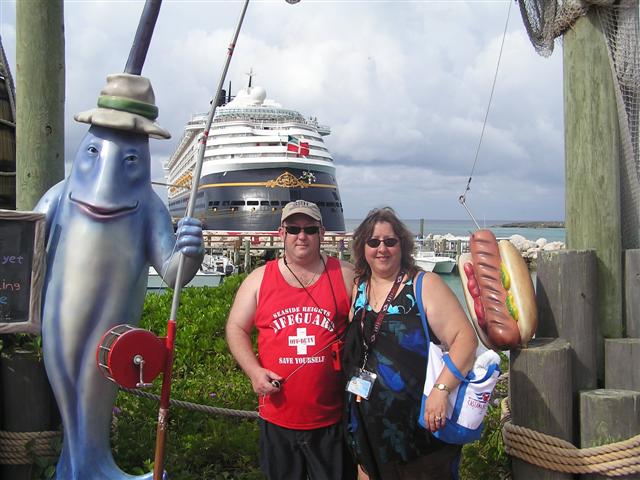 We ended up walking down to the furthest part of the family beach. This section of the beach was a great place because not as many people found their way down to that end and there were always plenty of chaise lounges, umbrellas, and hammocks available.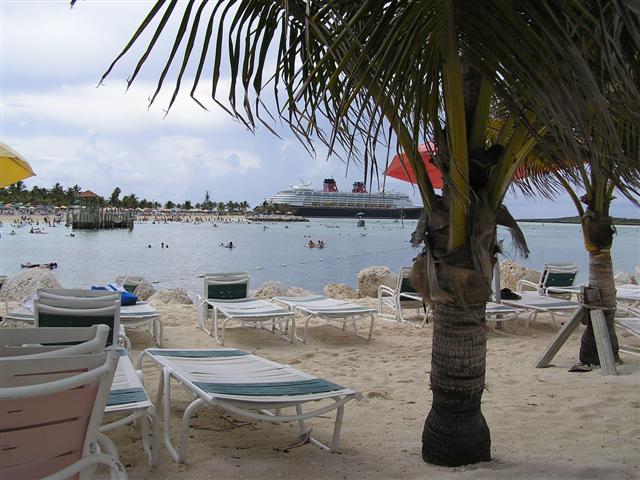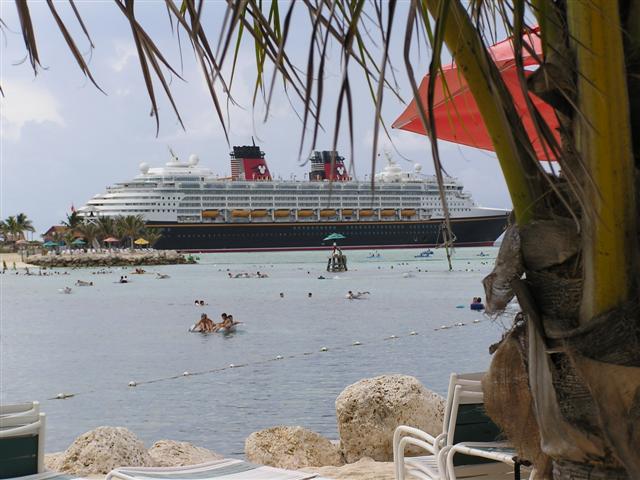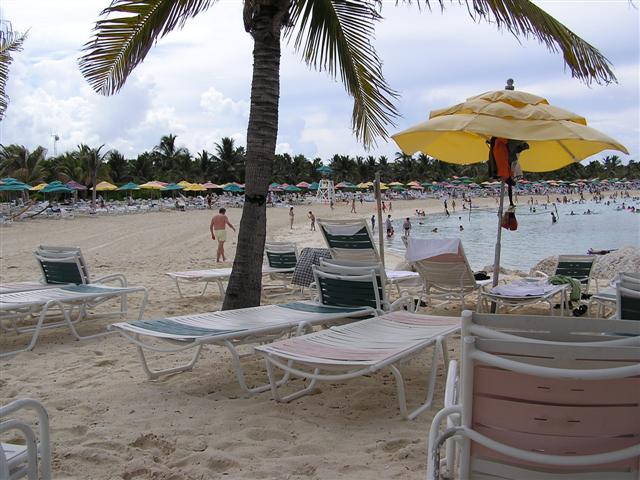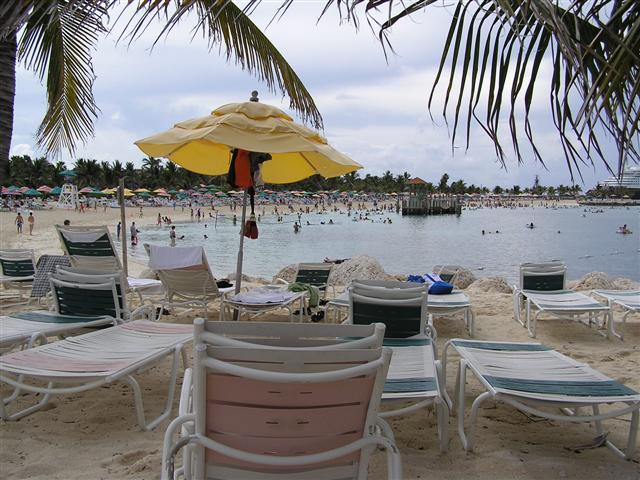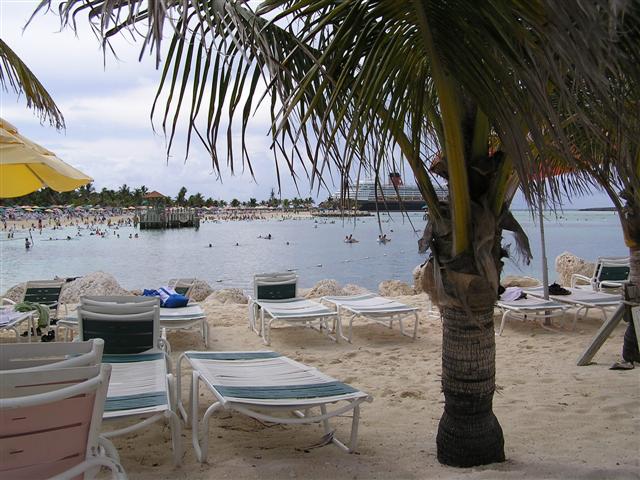 Hidden behind those trees is the Heads Up bar: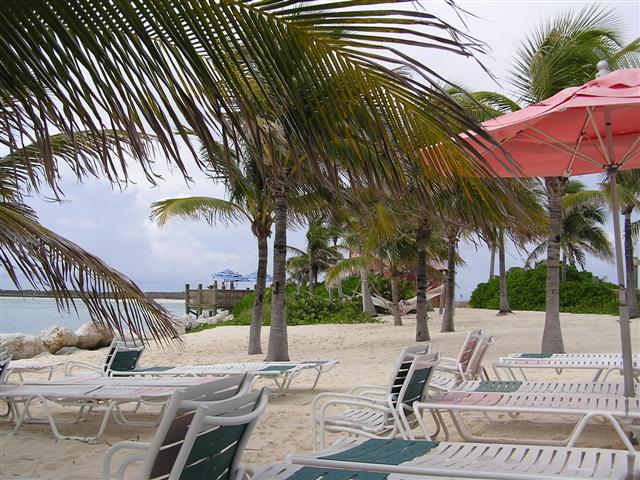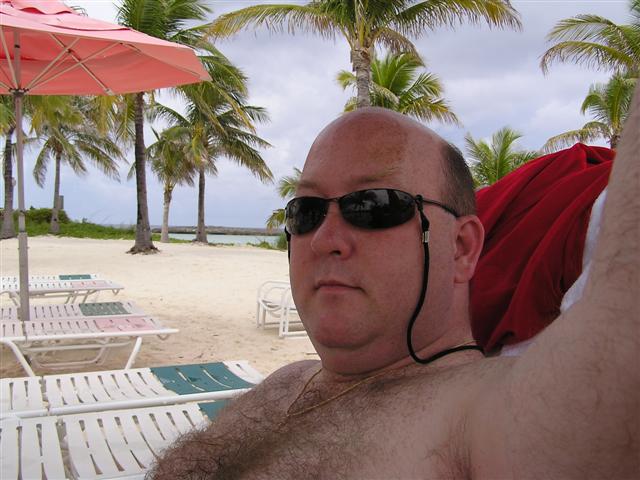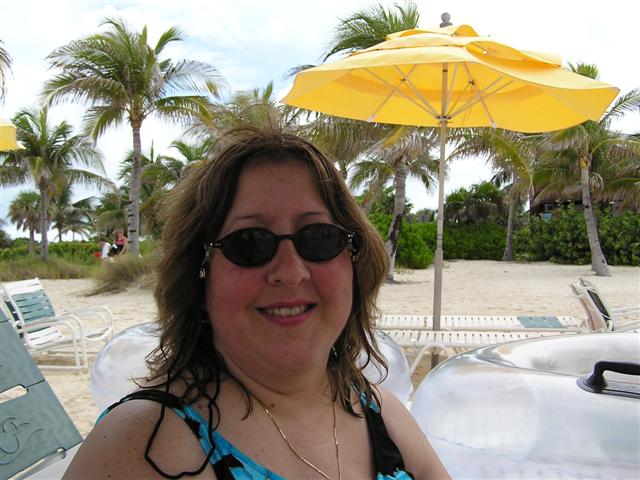 My stingray excursion on Castaway Cay
(more pictures to follow, once I develop the waterproof camera that I had with me!)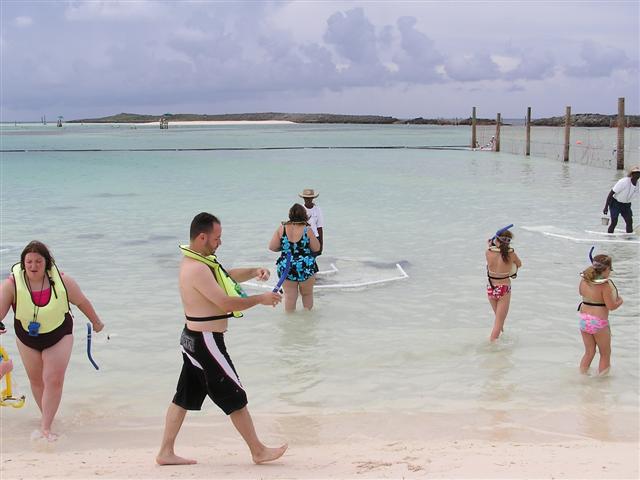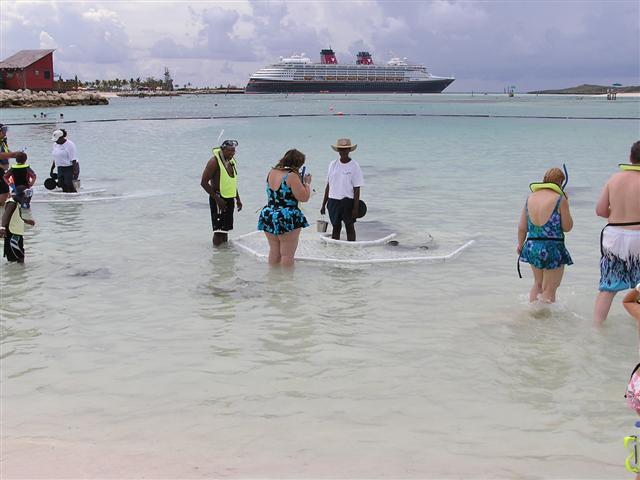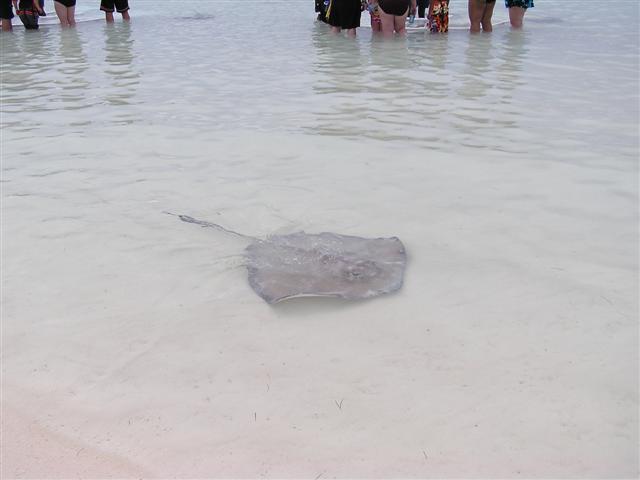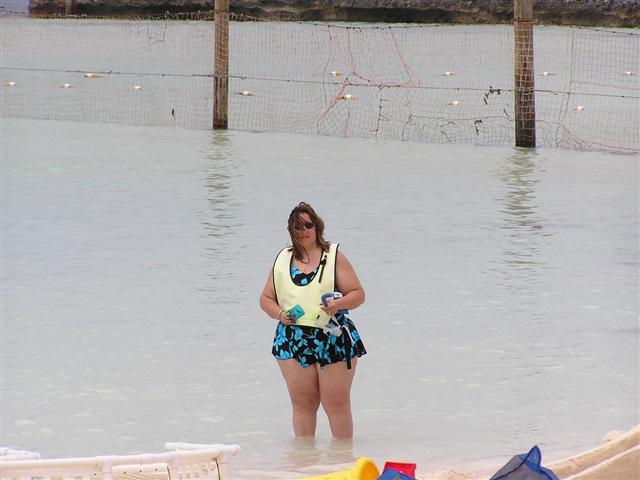 Lunchtime on Castaway Cay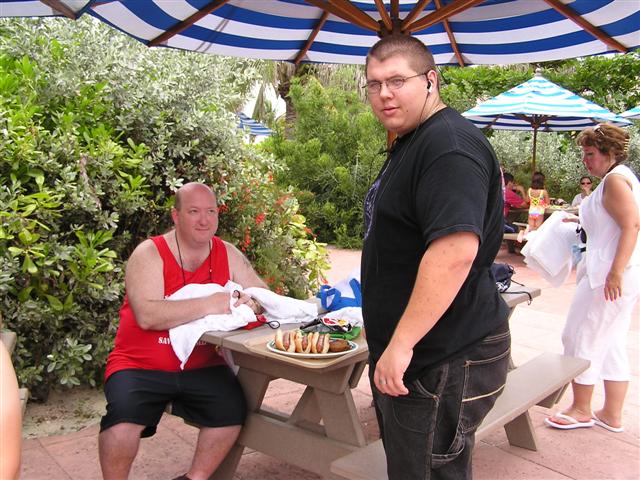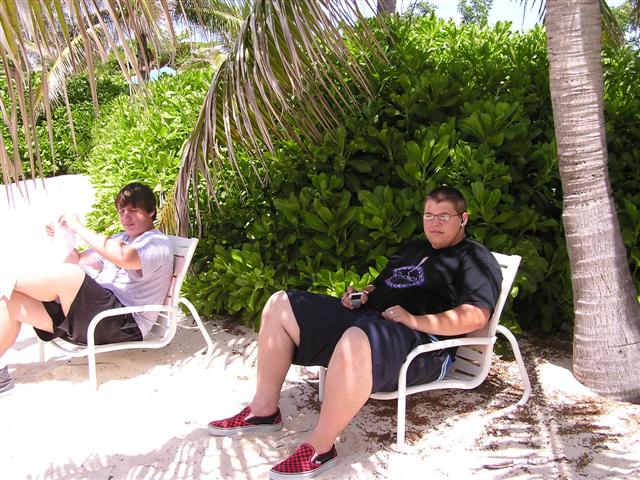 Mary Rose and family waiting to get back on the ship, as seen from our verandah: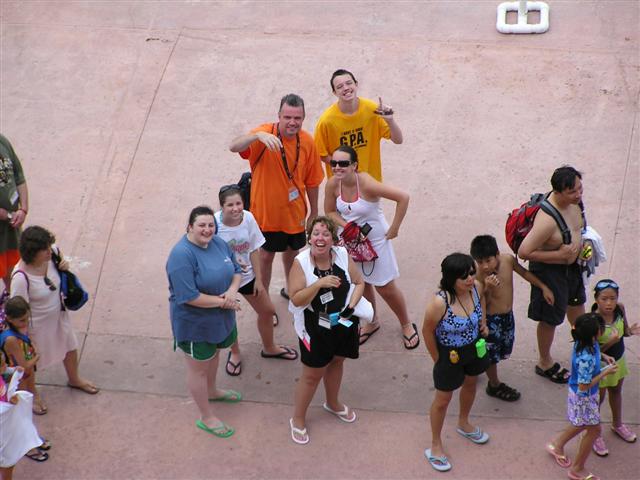 The Flying Dutchman on Castaway Cay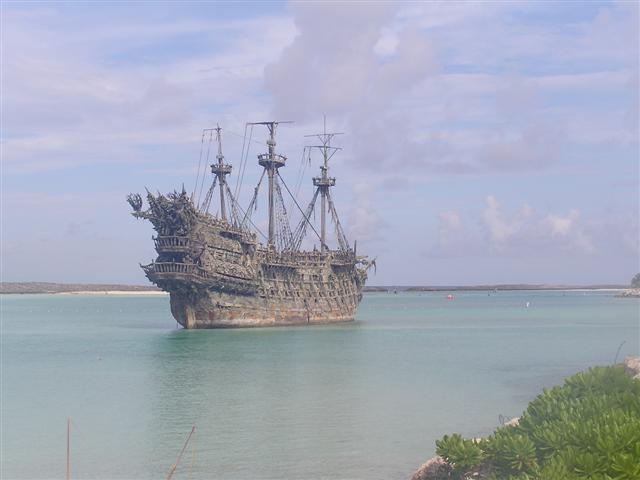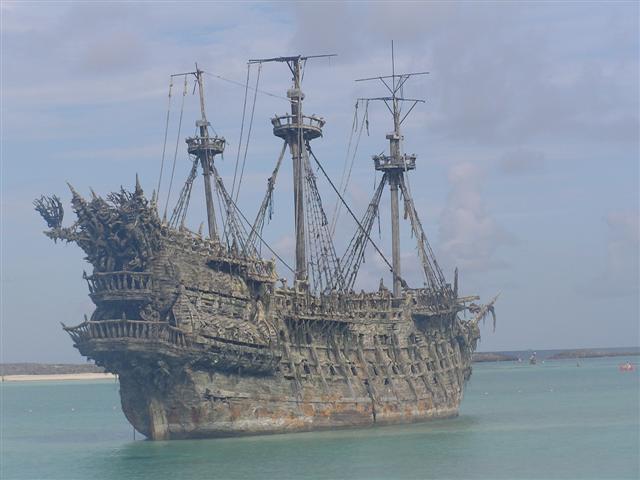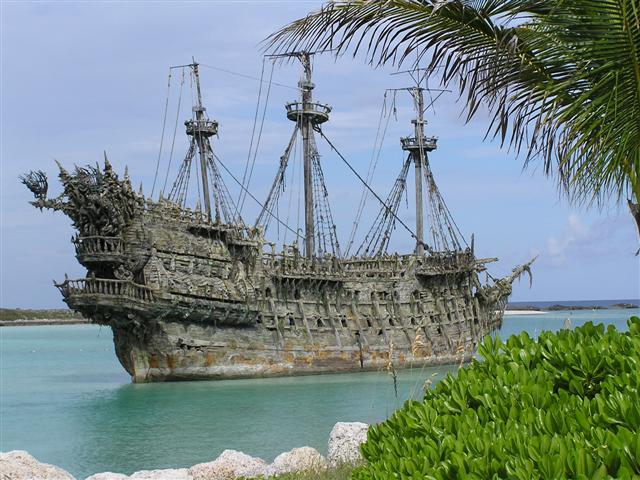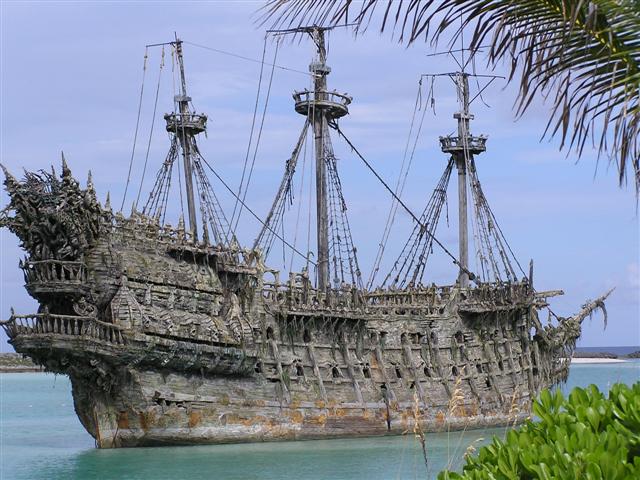 Robby, Craig, John, and I had fun playing ping pong on Deck 9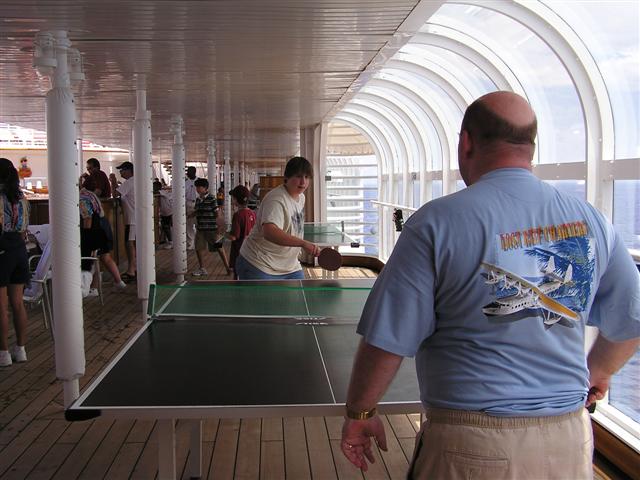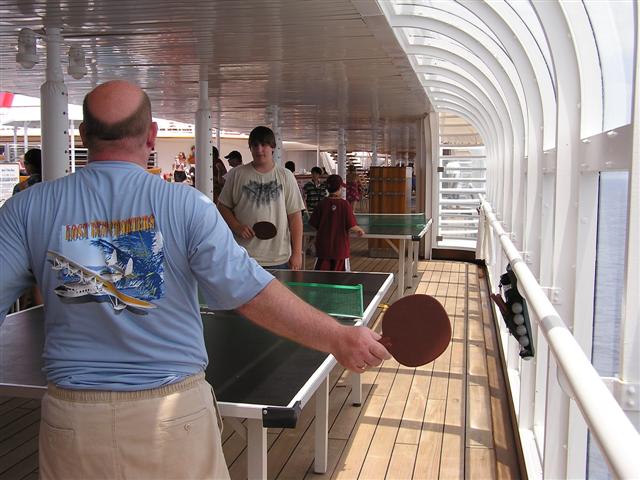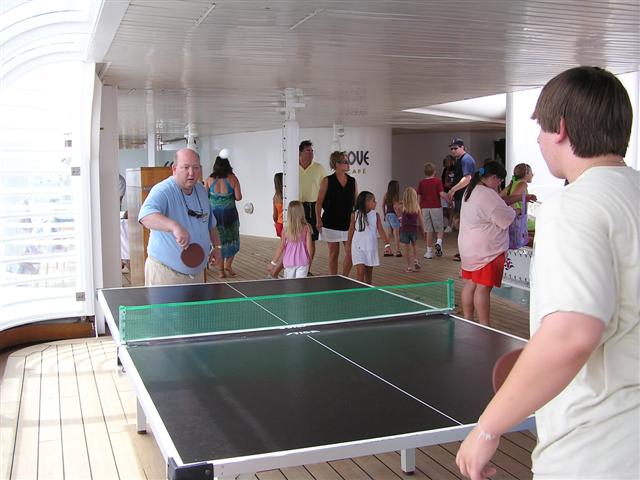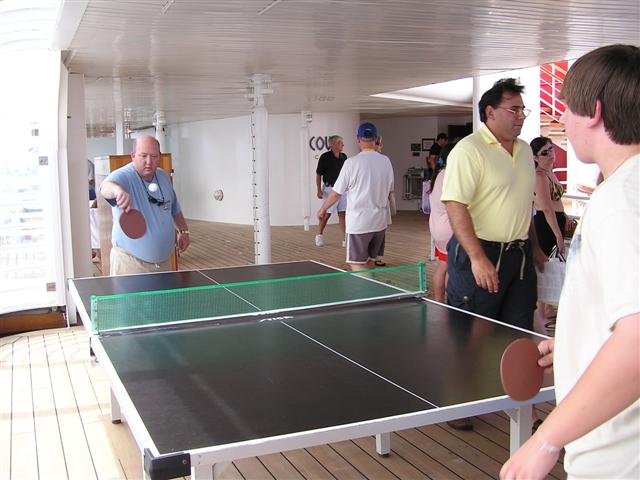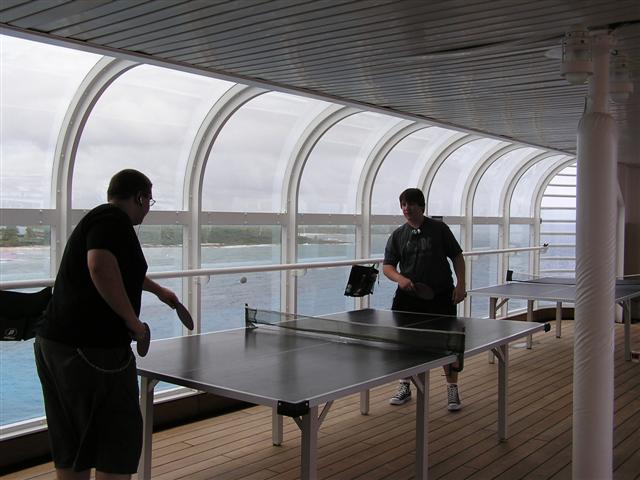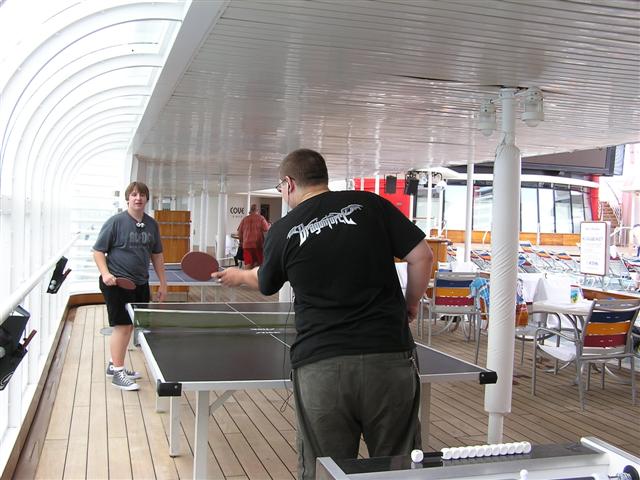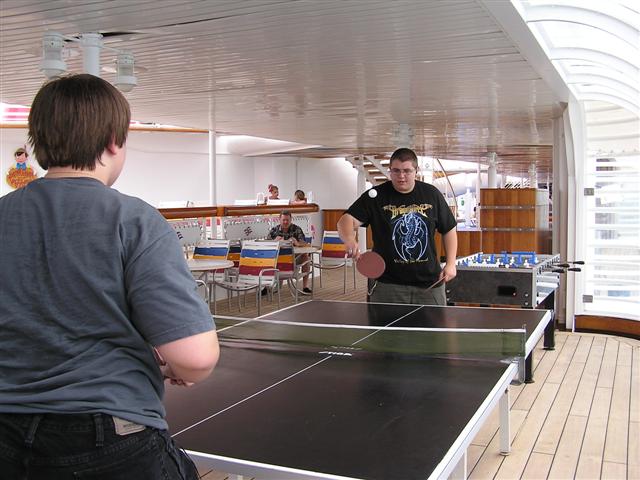 We had lunch at Lumiere's one day: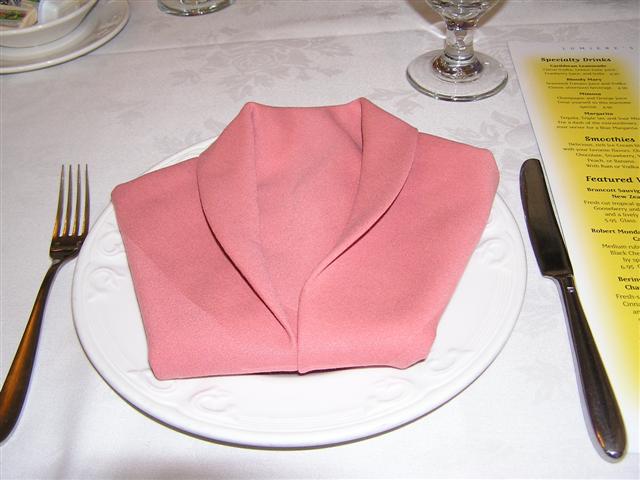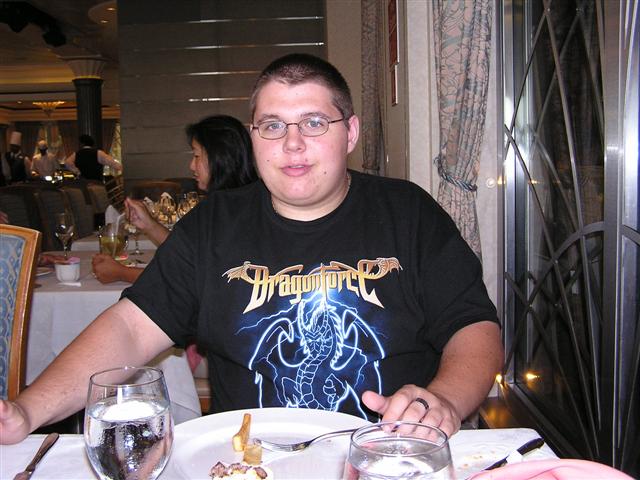 Afternoon Tea at Palo, shared with great friends:
Mary Rose & John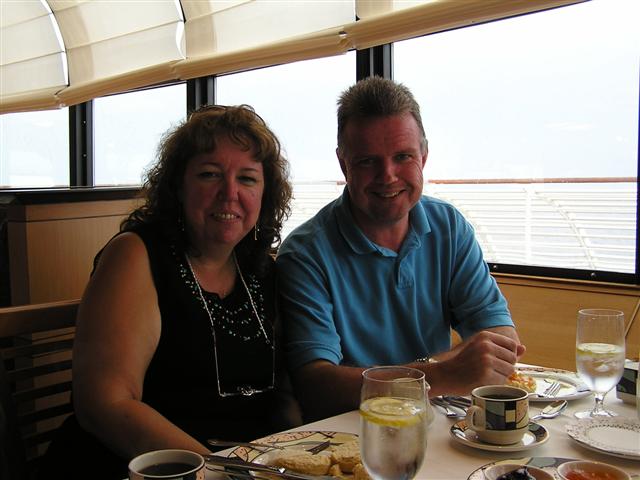 Doreen & Marty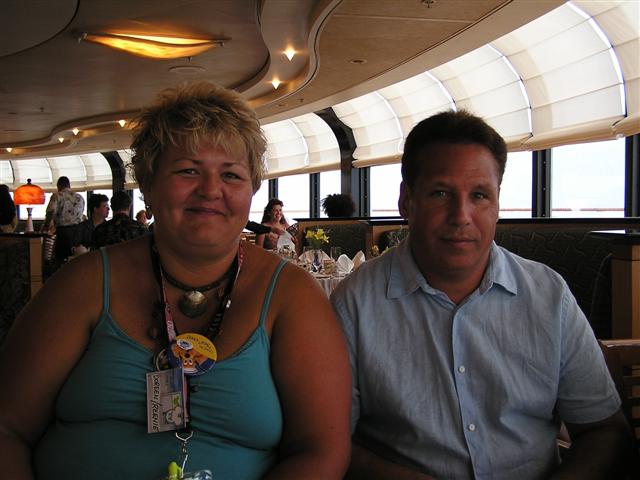 Elaine & Doreen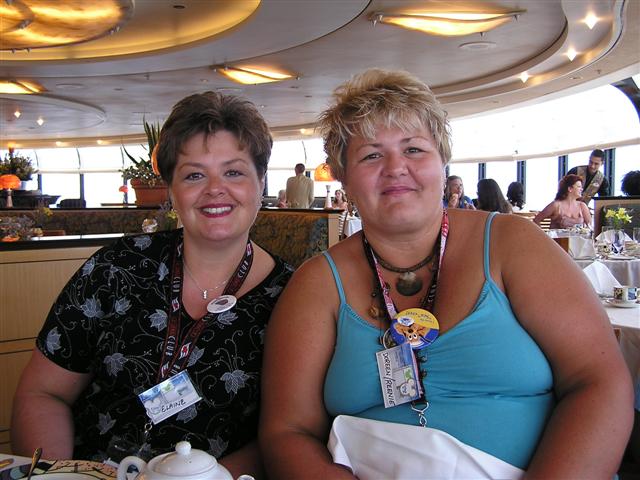 Ron & Shirley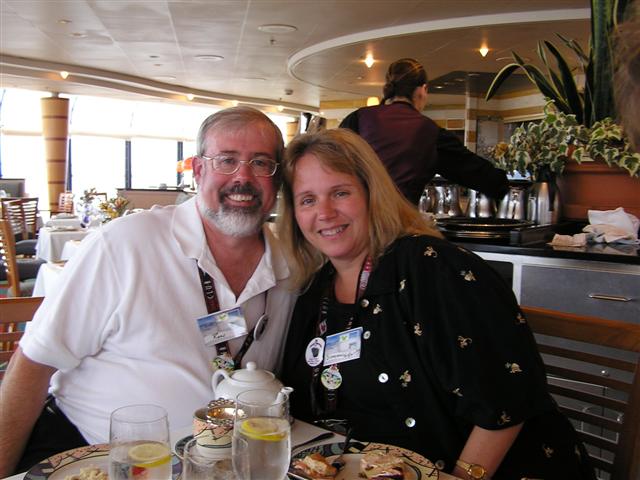 John, Craig, and I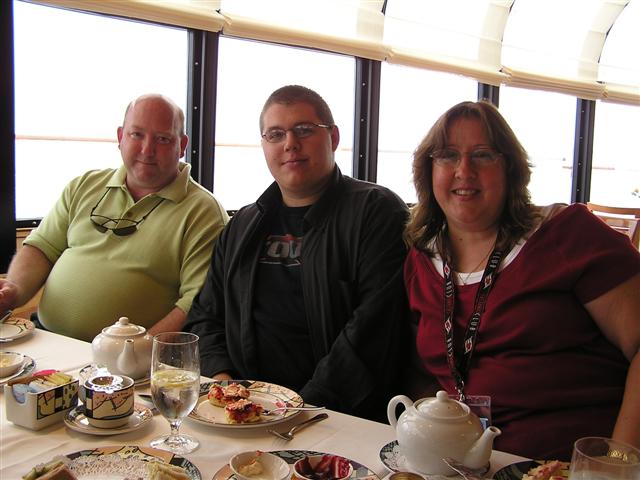 The stars of the event; jam, scones, Devonshire cream, éclairs, tea sandwiches, and of course TEA! lol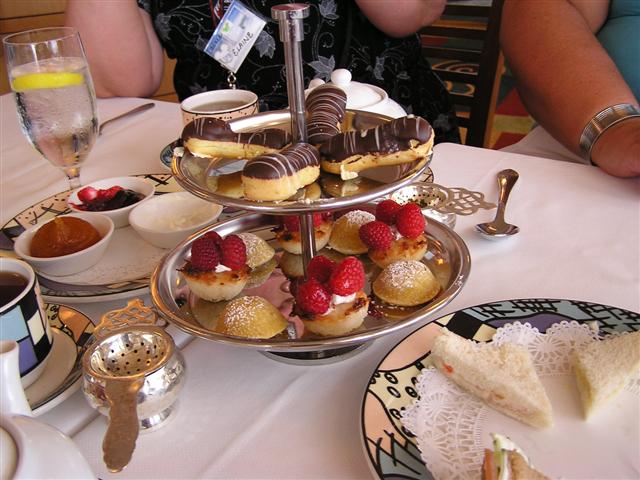 Formal Night: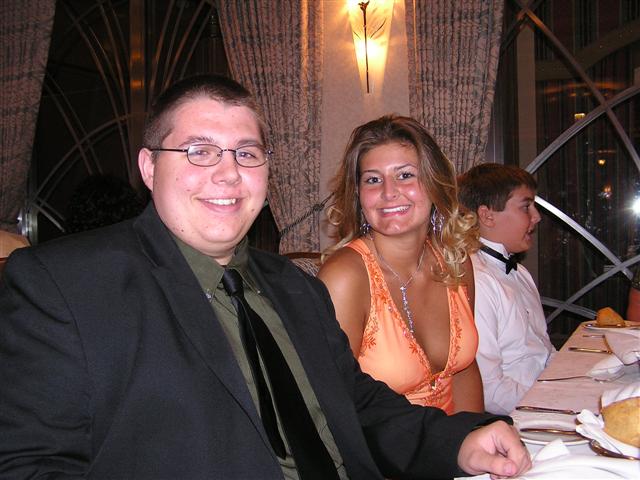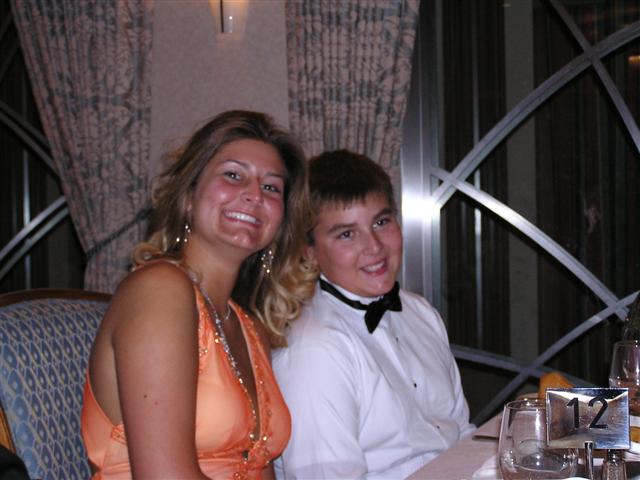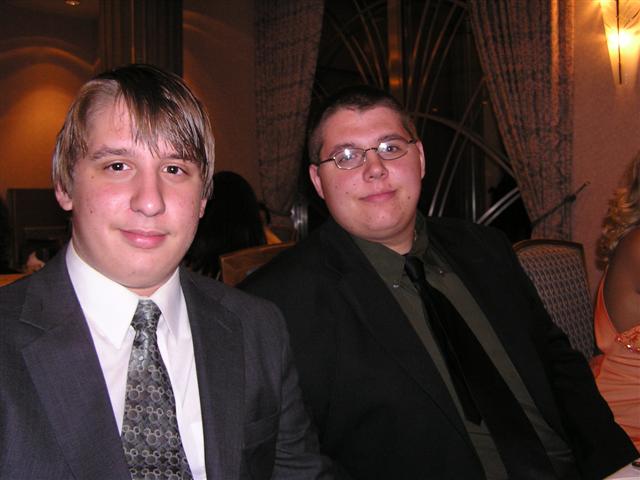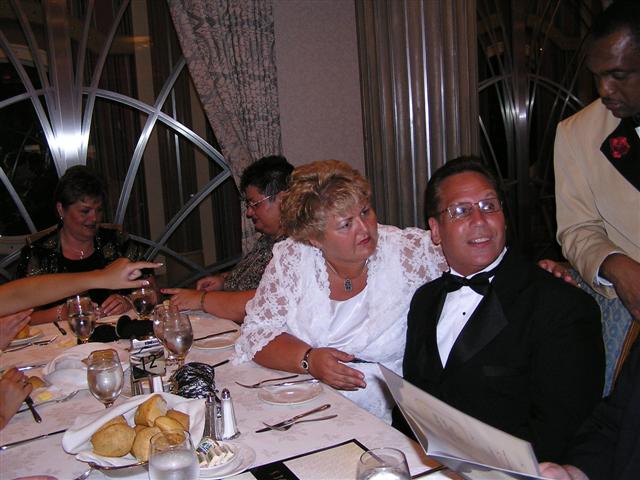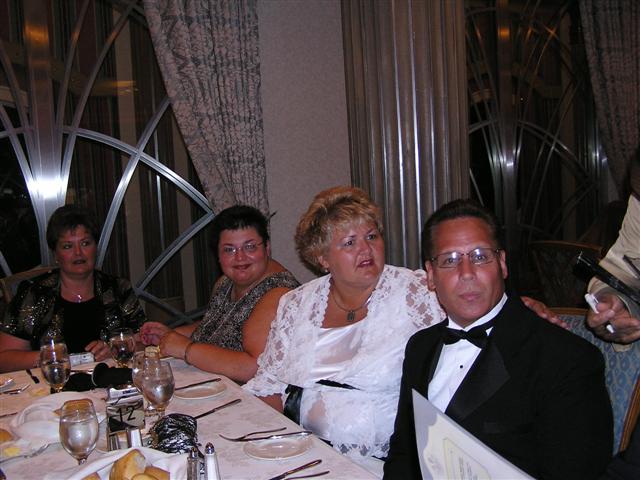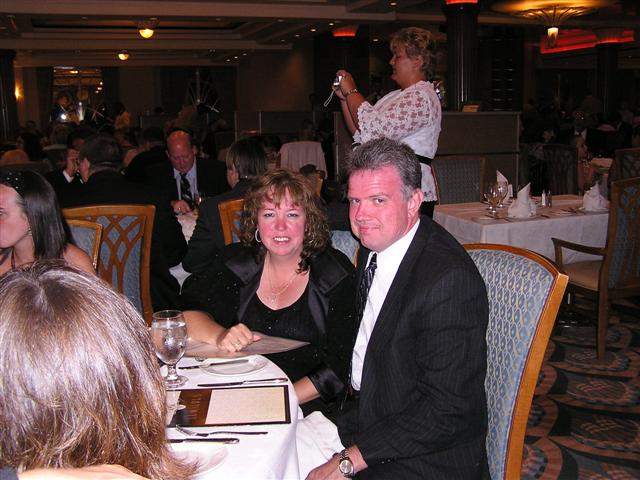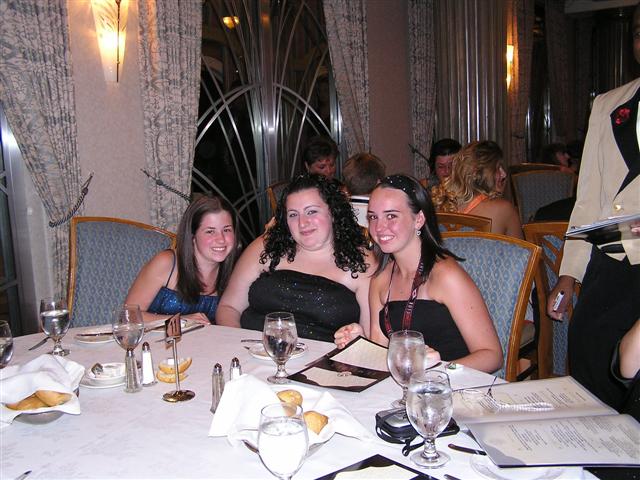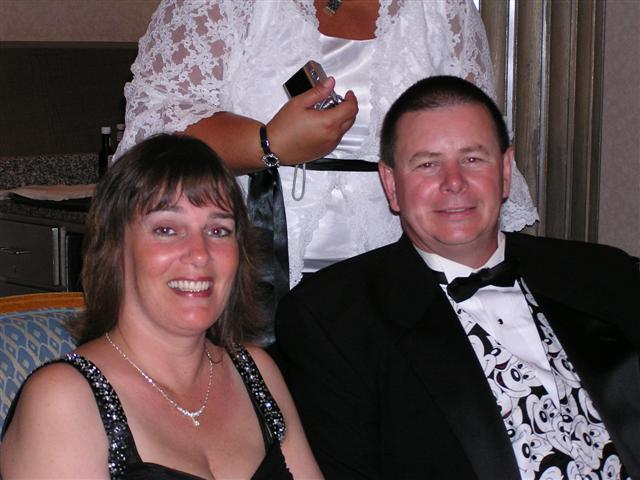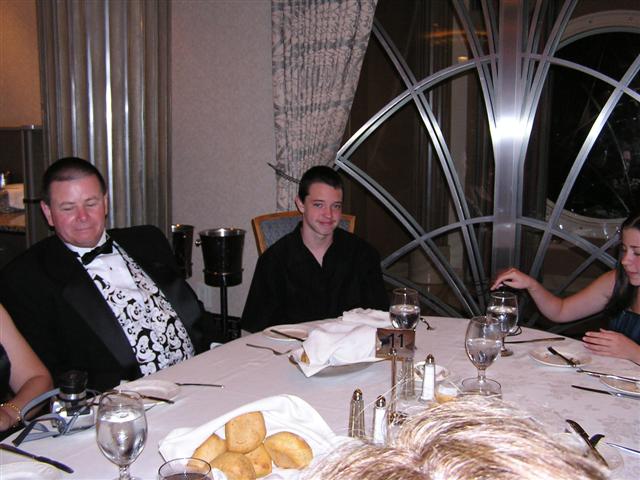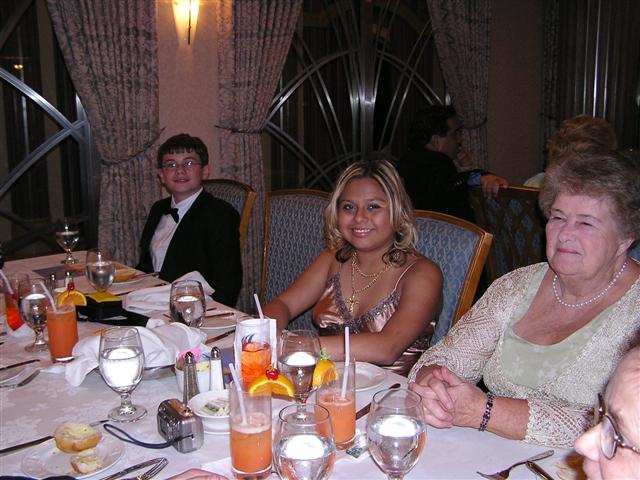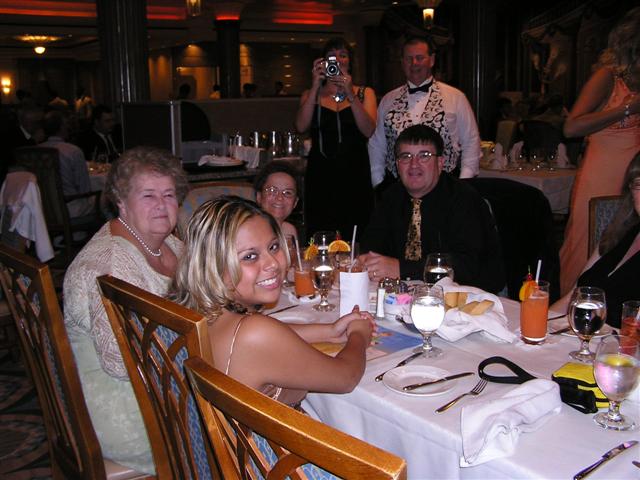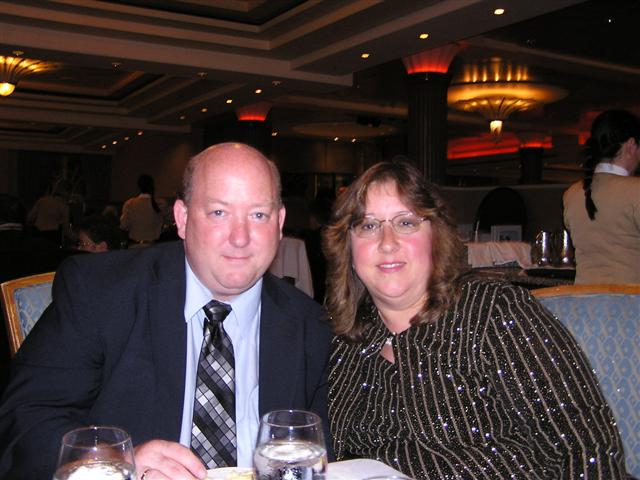 Turndown service - towel animals each night!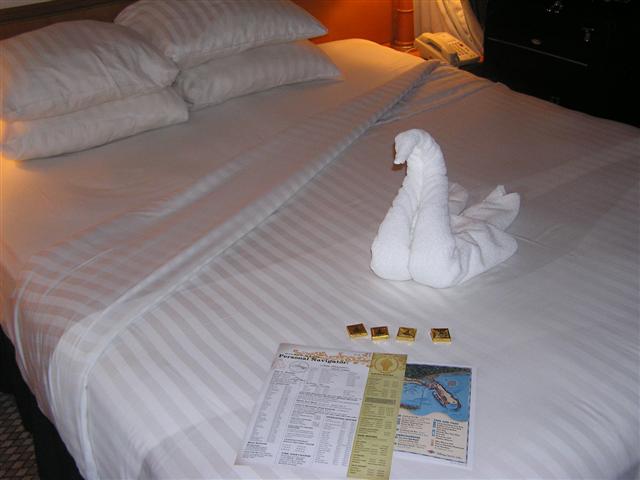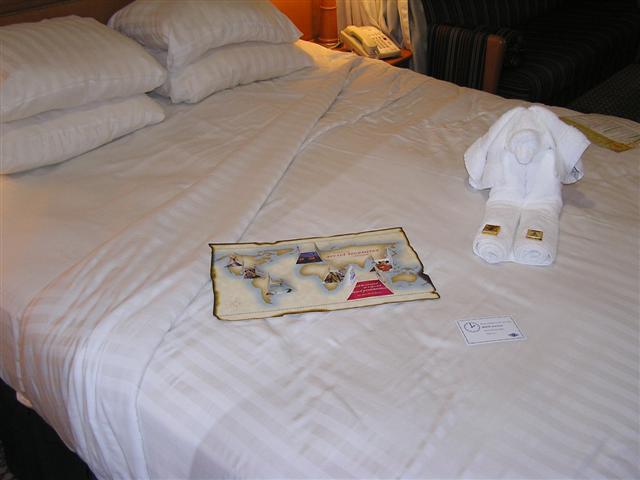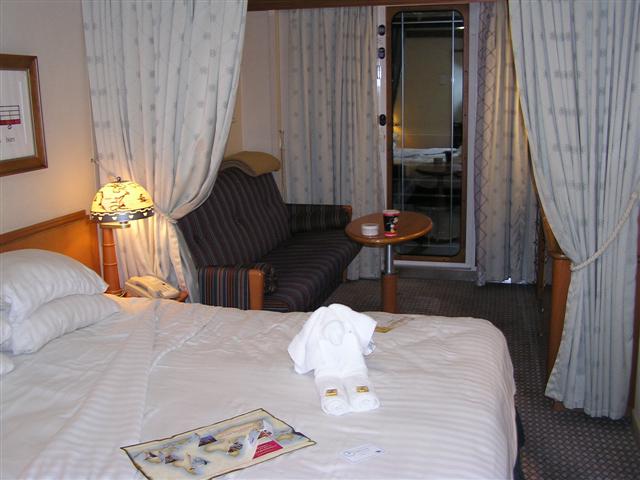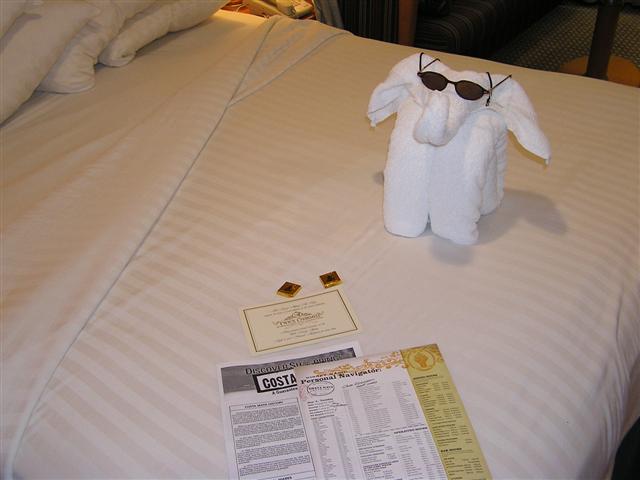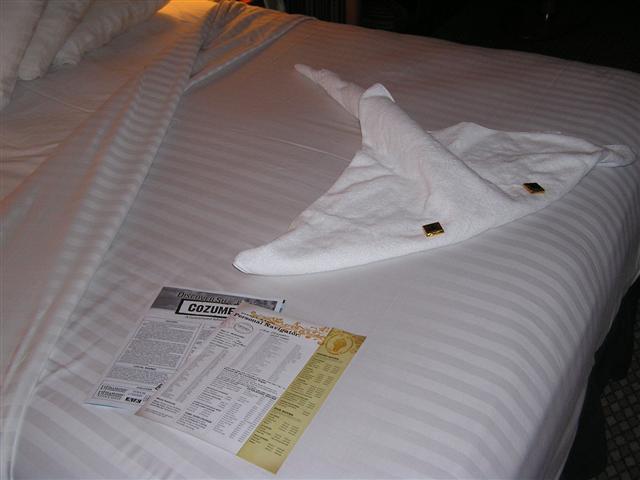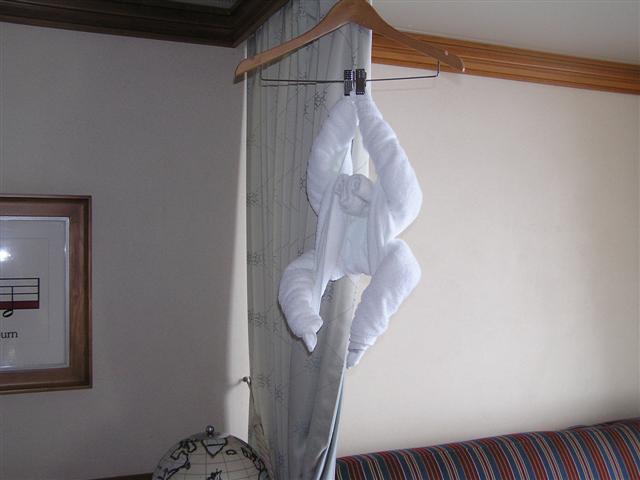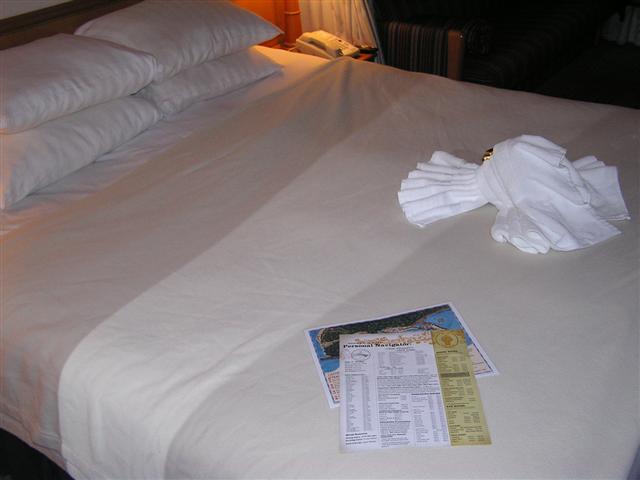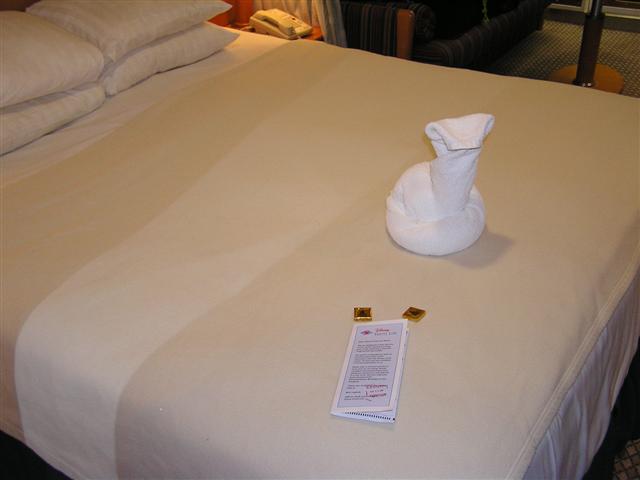 Costa Maya, Mexico: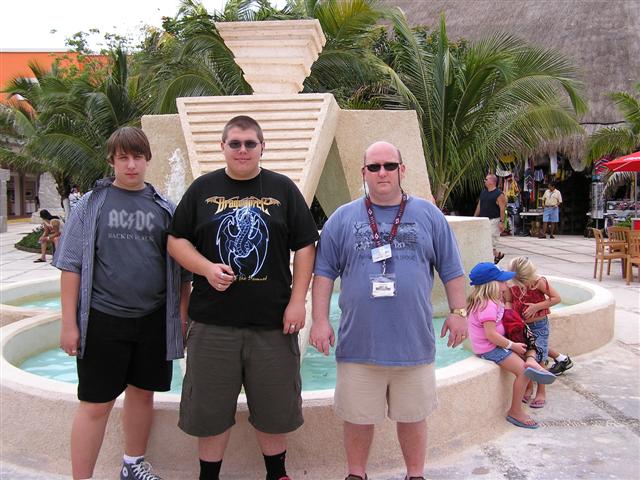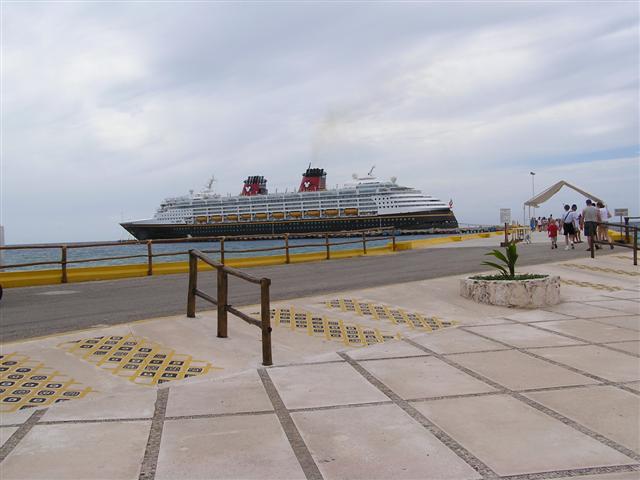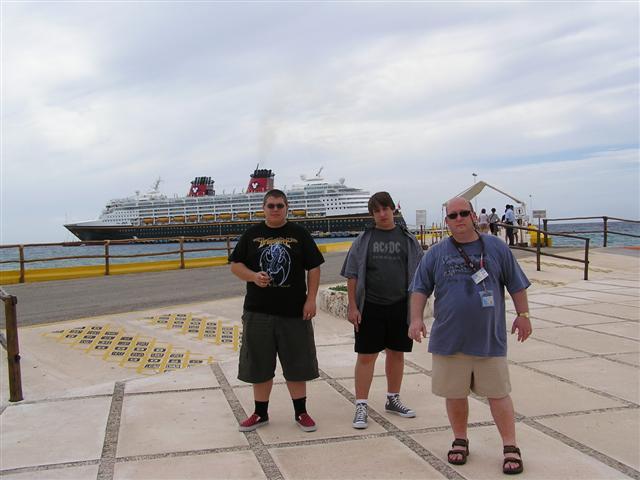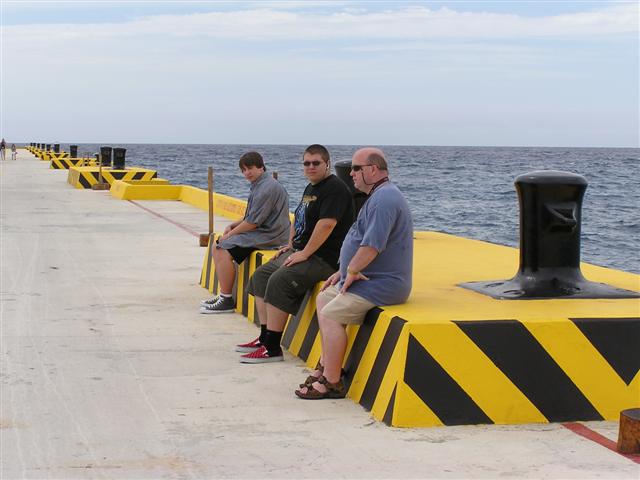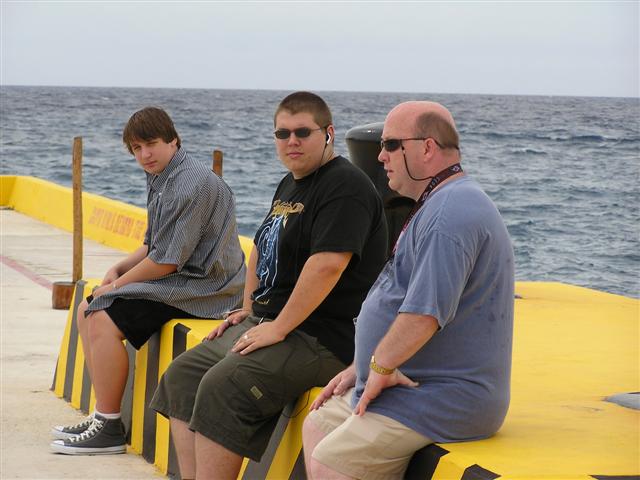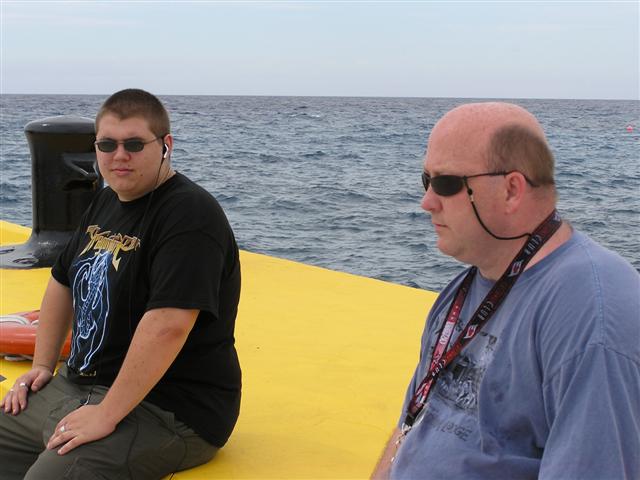 The infamous "All Hands on Deck" cheese platter. It was quite good and we ordered it several times as a mid-afternoon snack.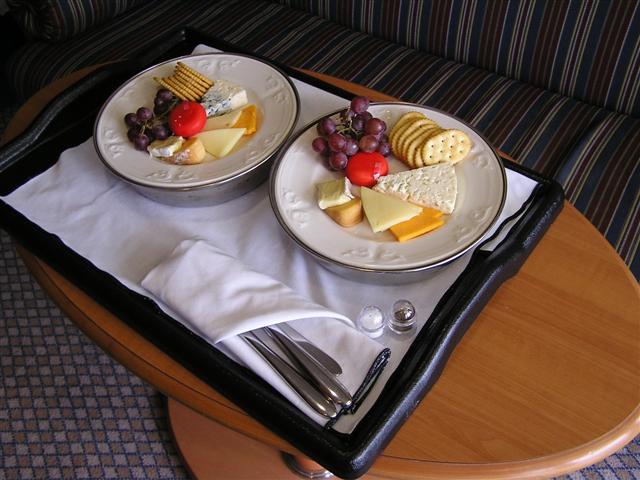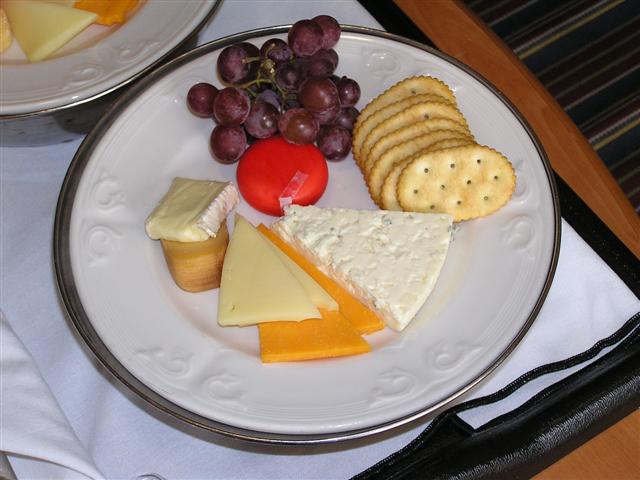 Before heading to Palo for dinner with the adults in the private room, we visited with the kids of our group who were sitting all together having dinner: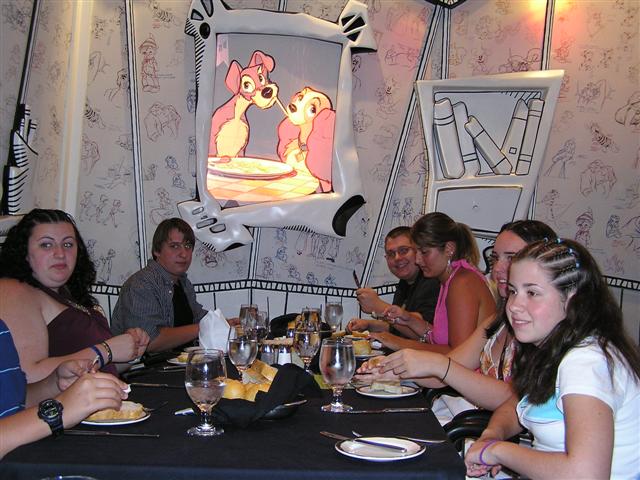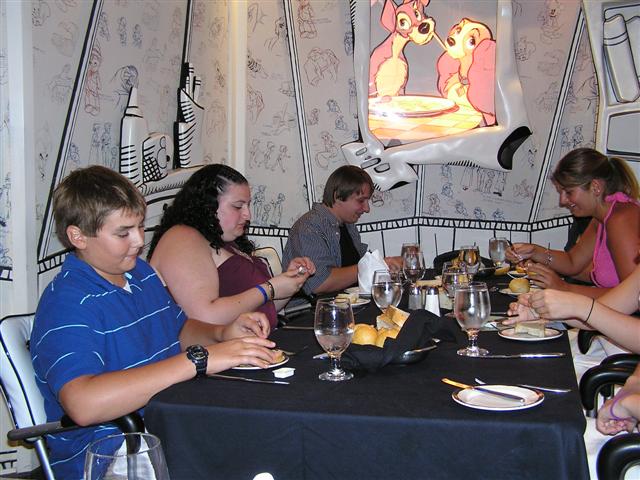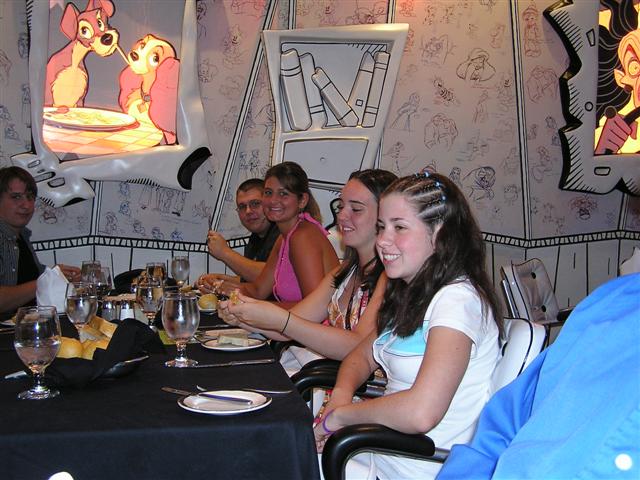 Then on to dinner at Palo!
Darlene & Stan the Man!! We love ya, Stan!!! :}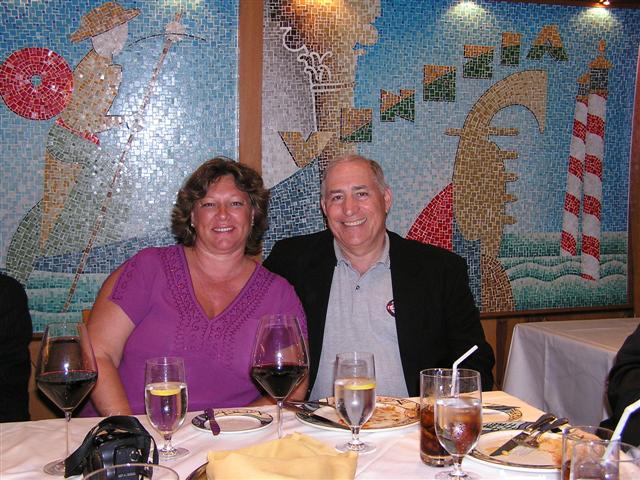 Dori, Karen, and Elaine: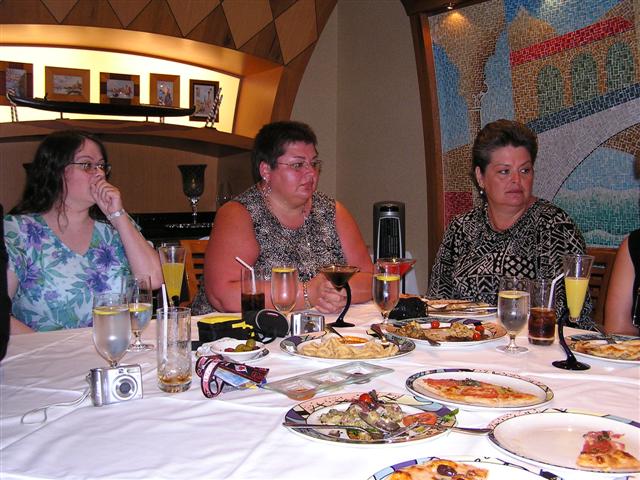 Ed & Beth: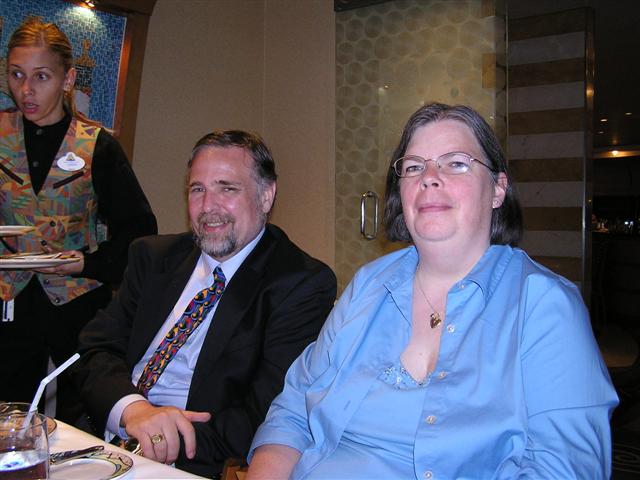 John & I:
Elaine, Mary Rose, and John:
Marty, Doreen, Dori, and Karen:
The famous Palo dessert - Chocolate Soufflé with vanilla sauce and vanilla bean ice cream: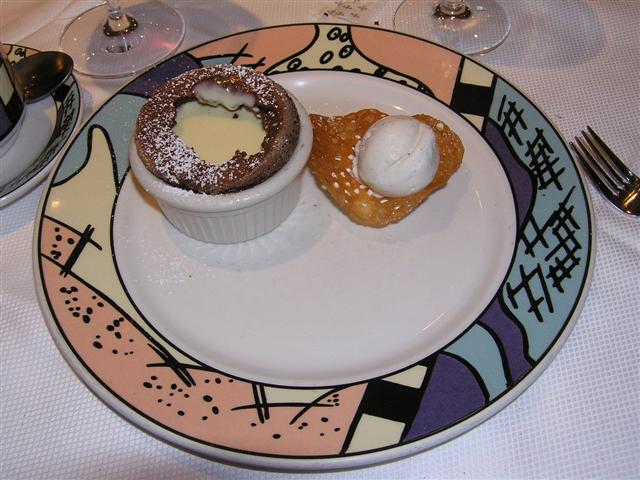 The Fury Catamaran Snorkel and Beach excursion
in Cozumel, Mexico: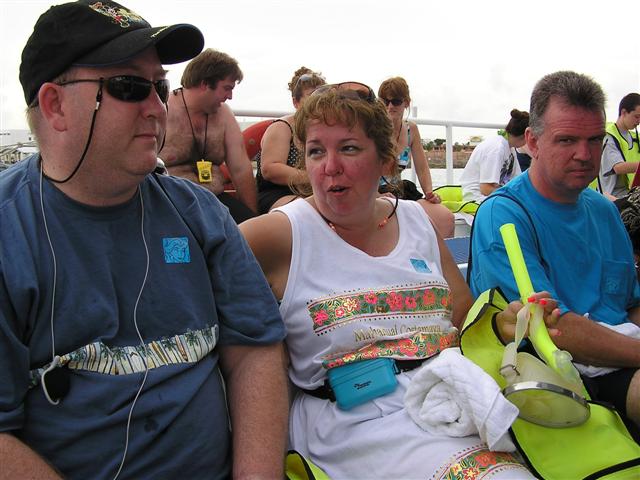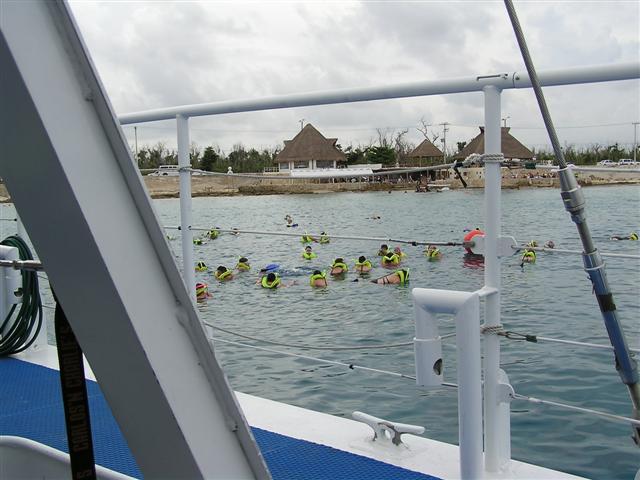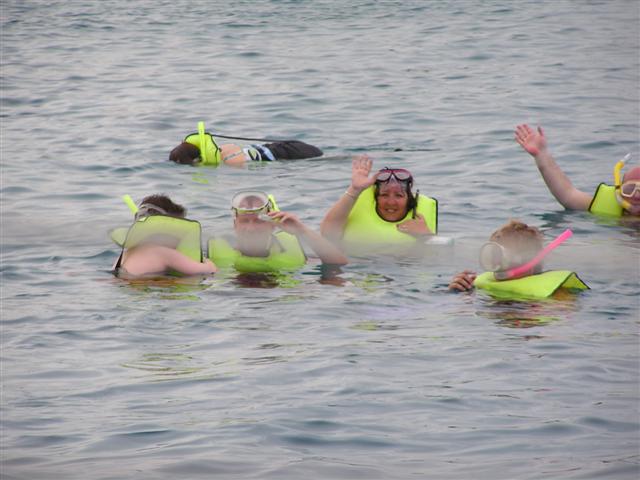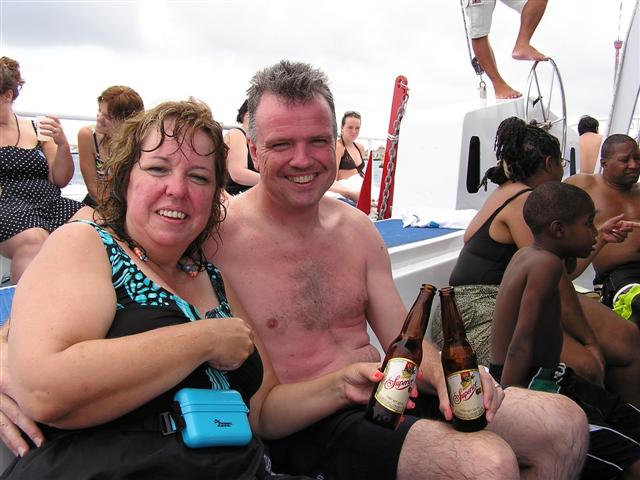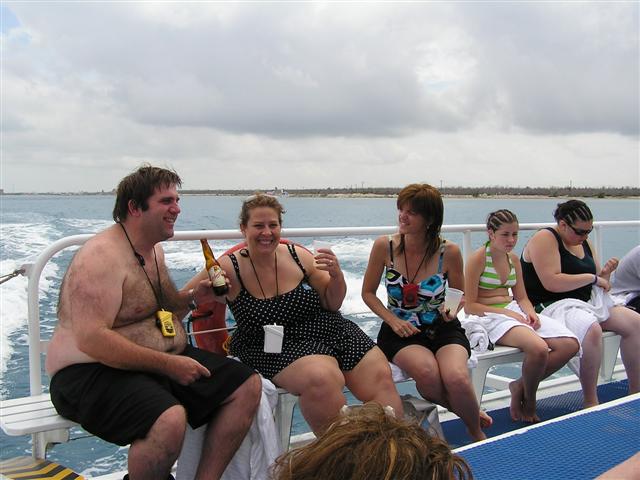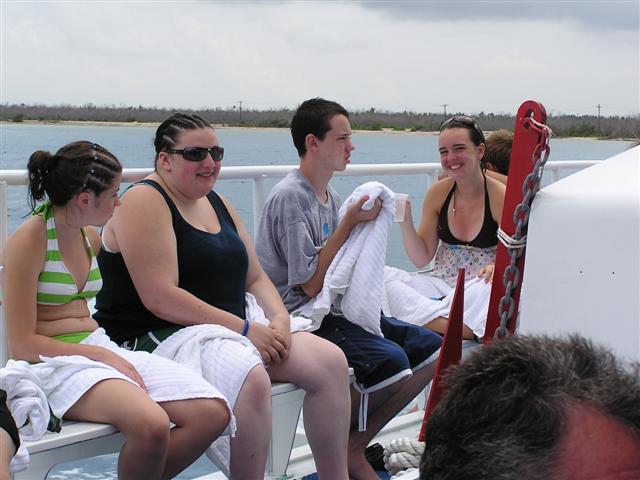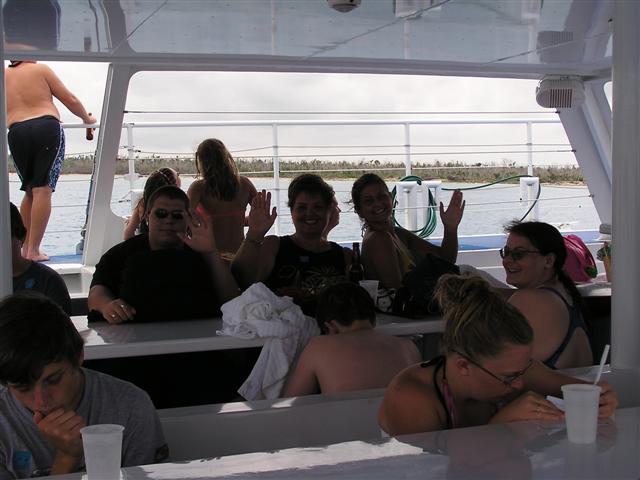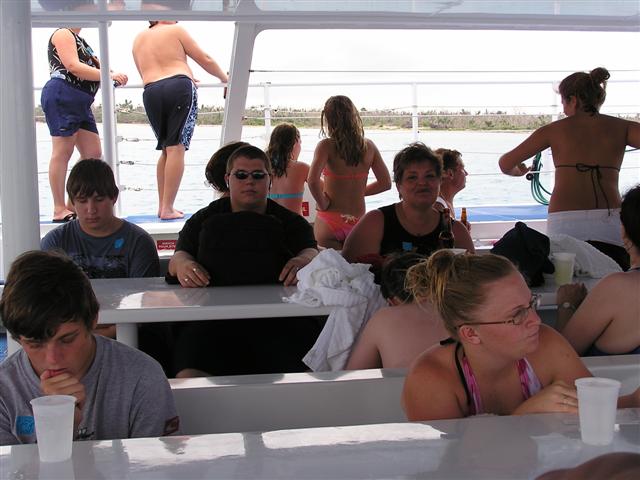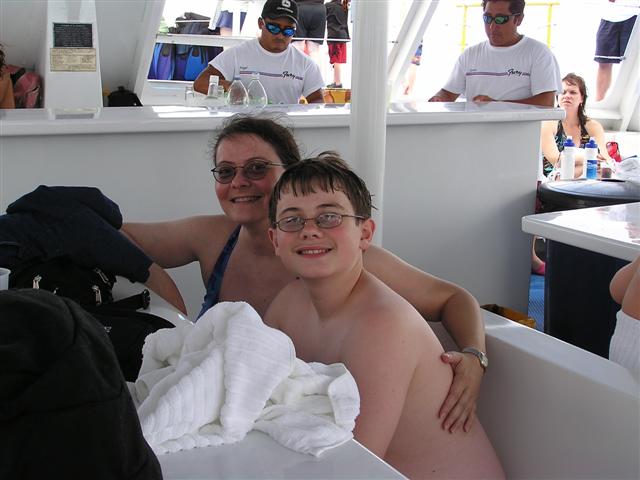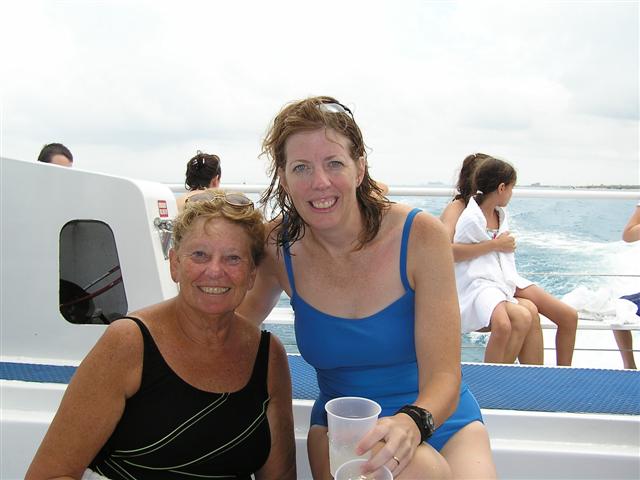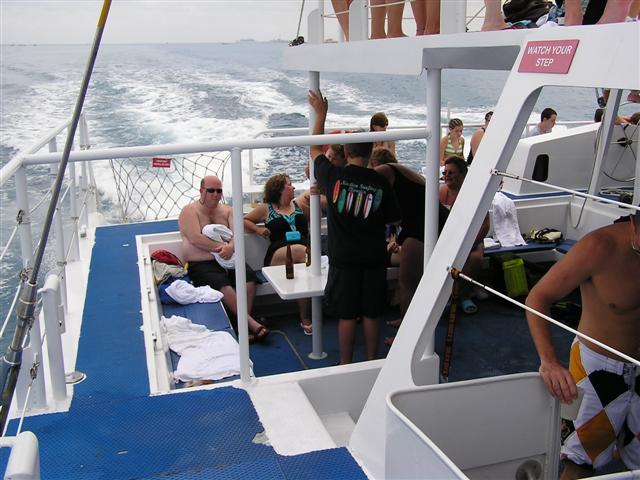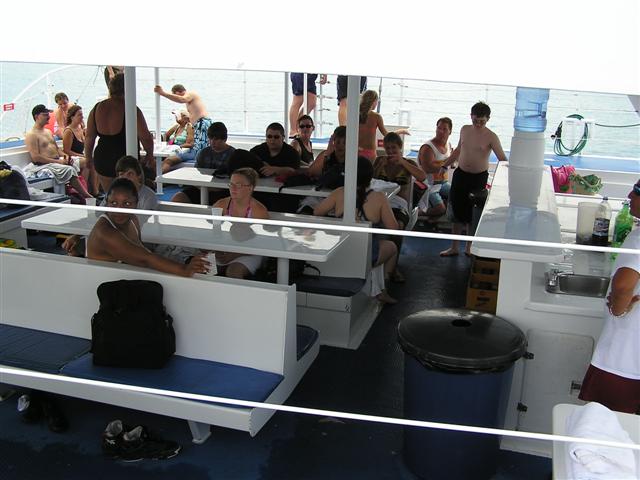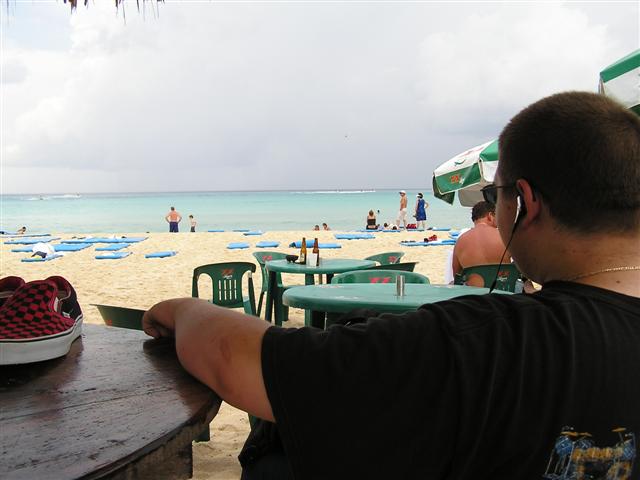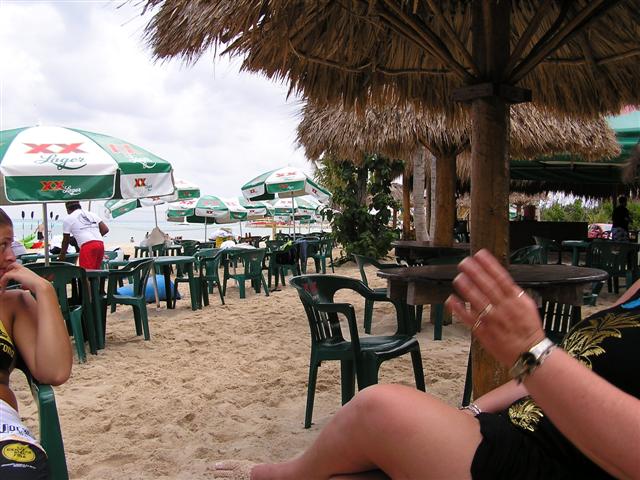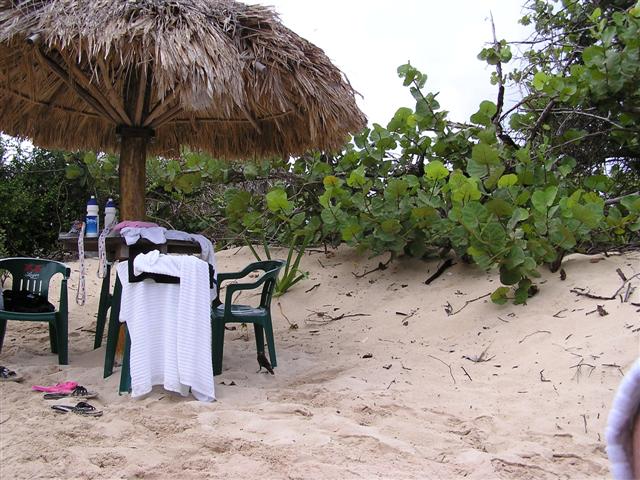 Lunch at Senor Frogs, in Cozumel:
Mary Rose, John, and her yard of drink! (Not sure what it was..maybe a pina colada??)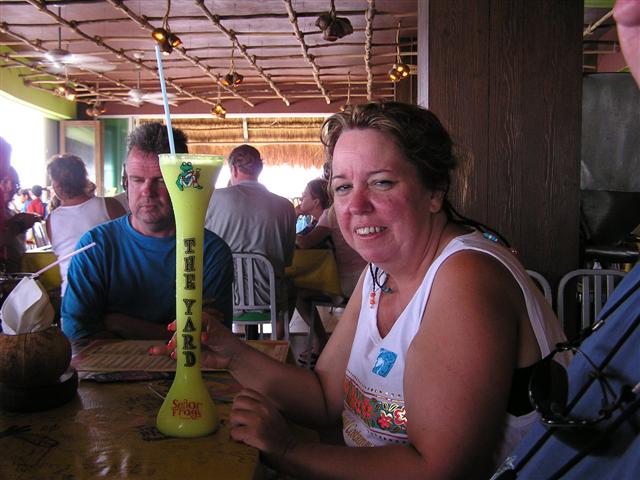 My chips and salsa!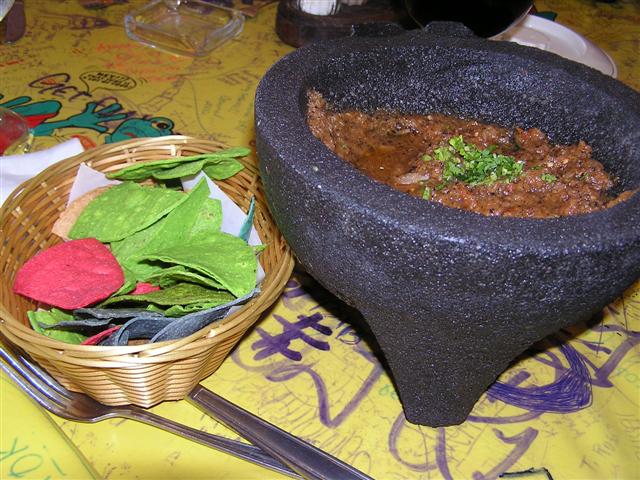 Pirate
Night!
Arrrr....!!!!!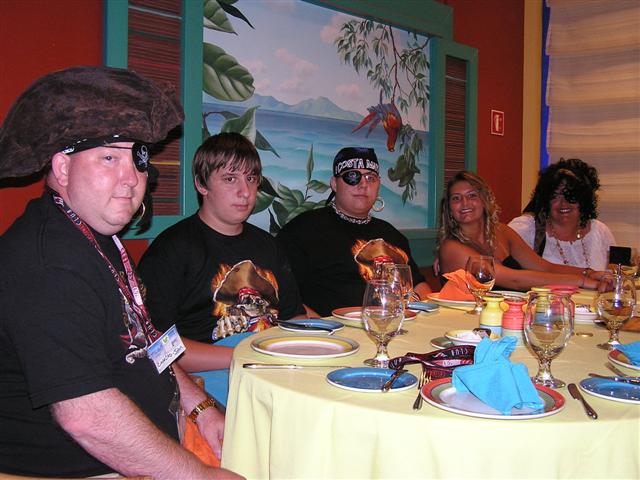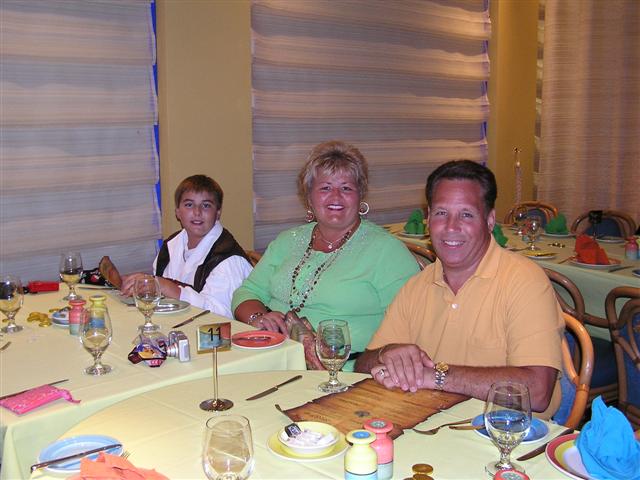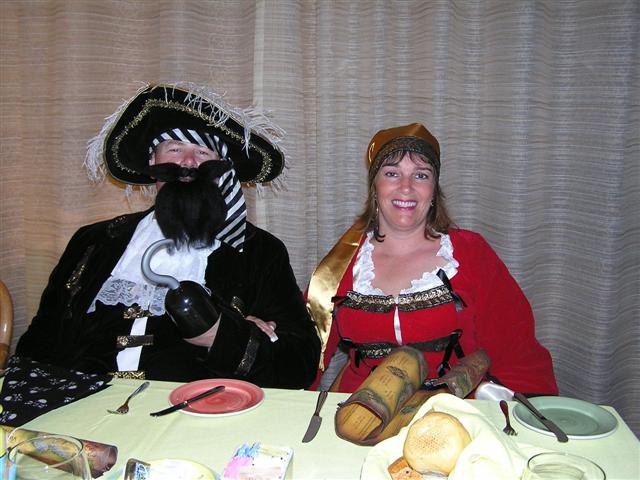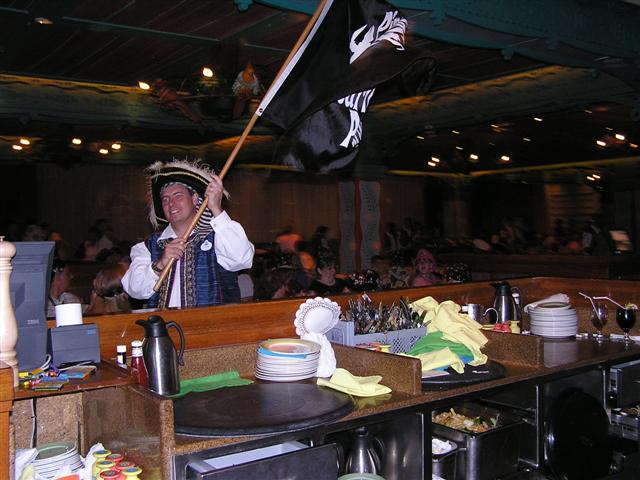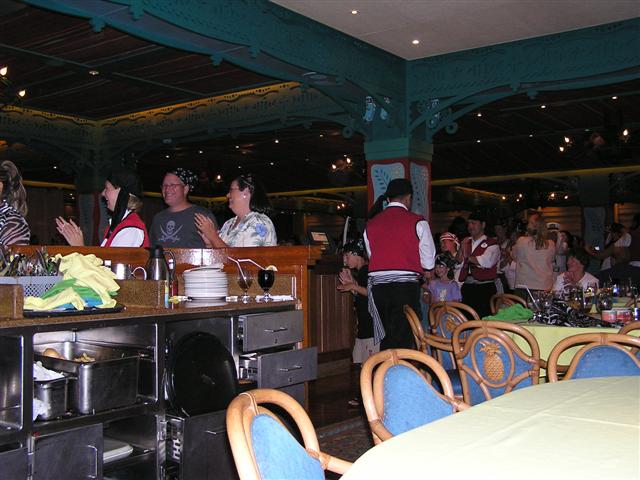 Robby and Jaclyn bet Craig that he couldn't/wouldn't eat a lemon wedge....! LOL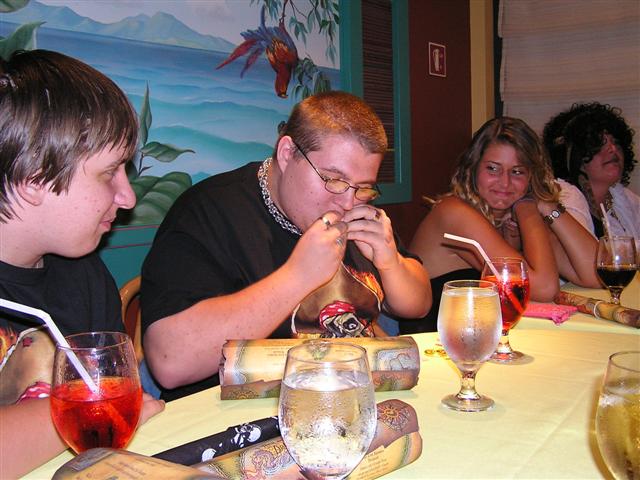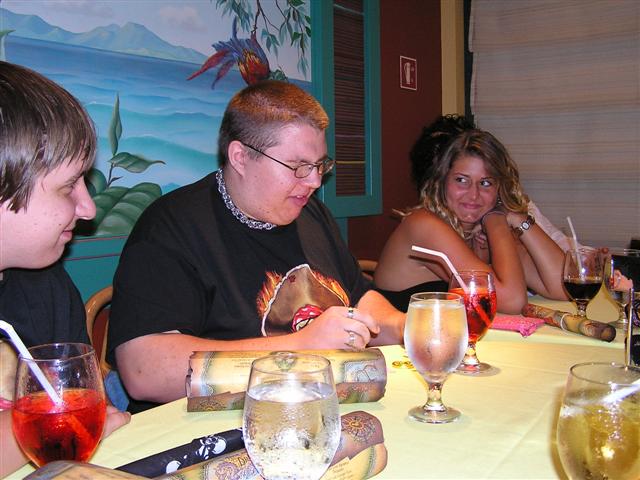 They lost the bet!! LOL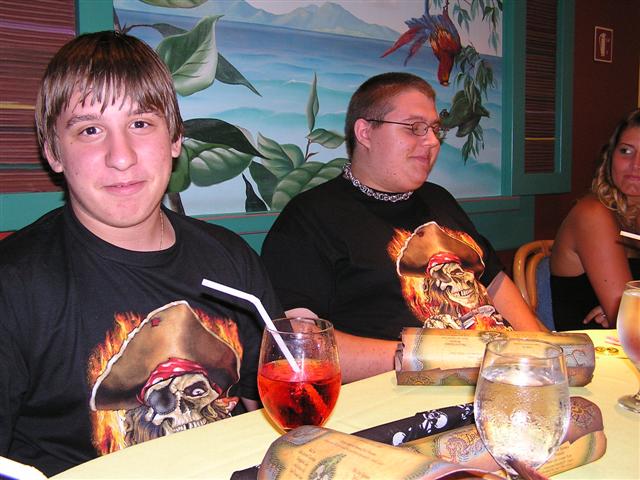 A couple of shots of the Dumbo-tron from the Deck Party: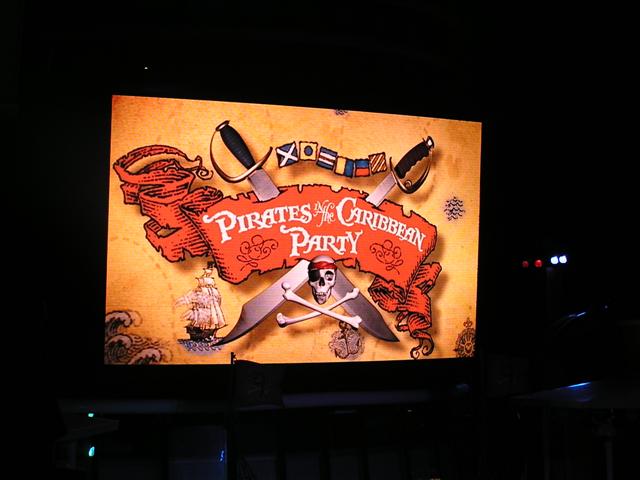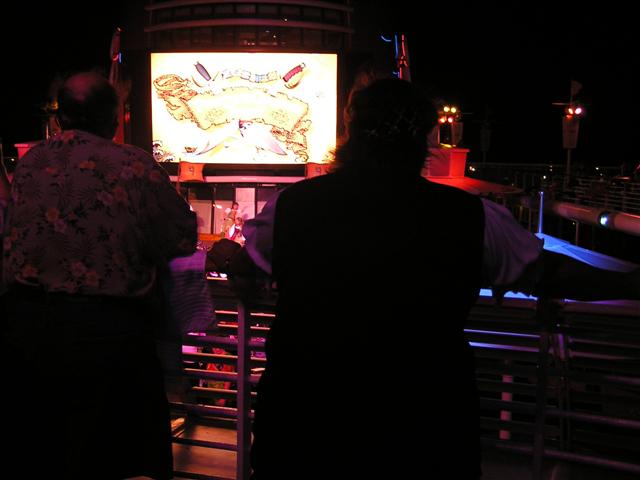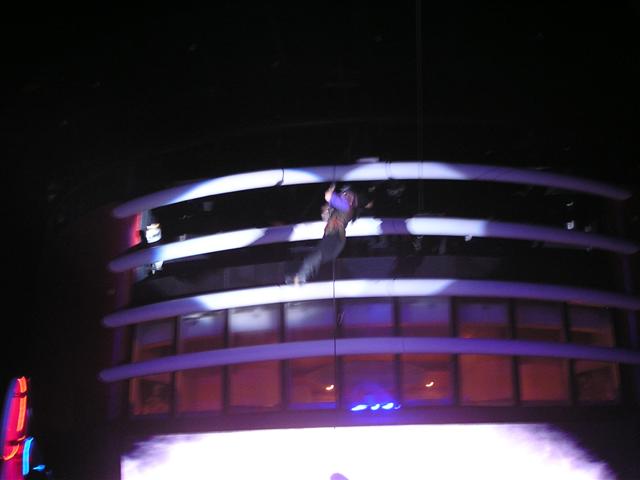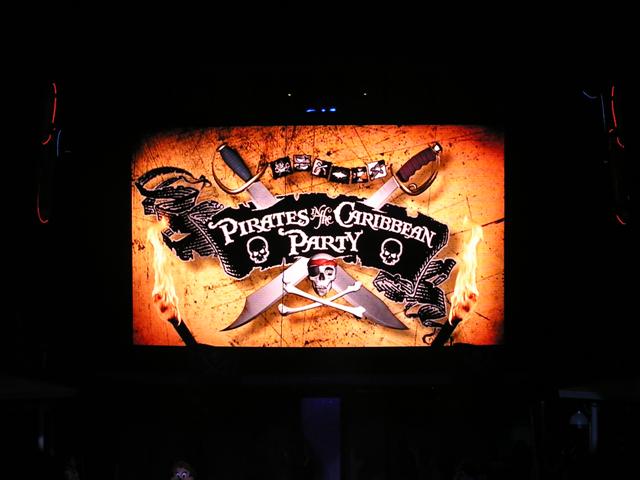 The next night we saw a beautiful sunset from our verandah: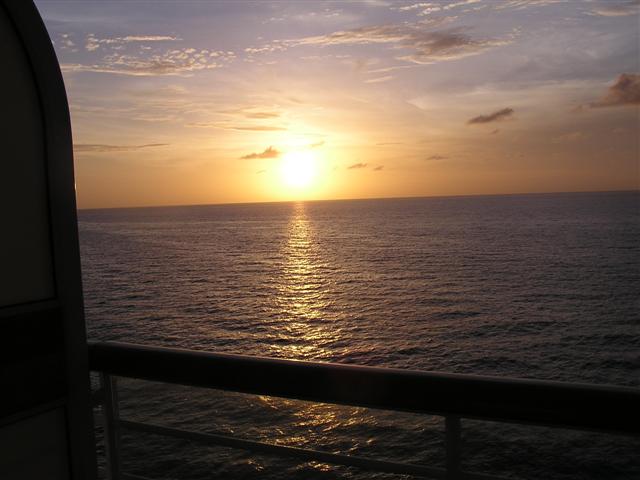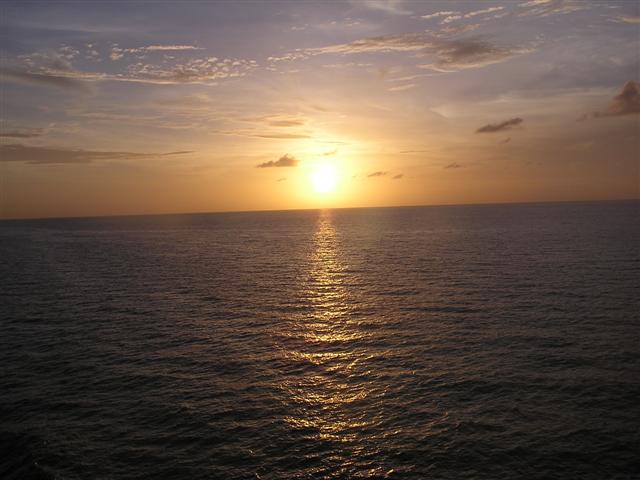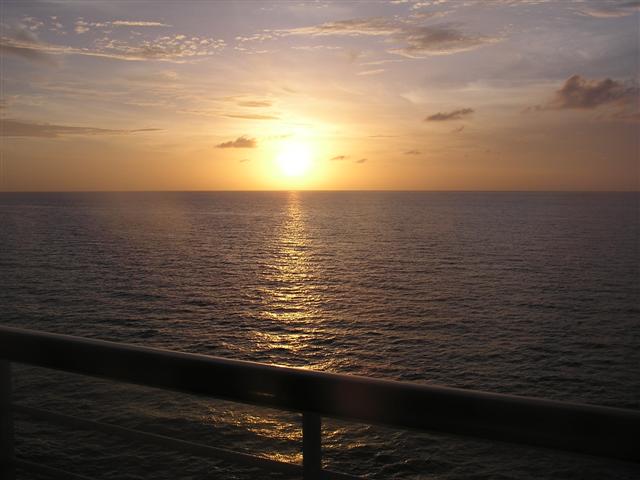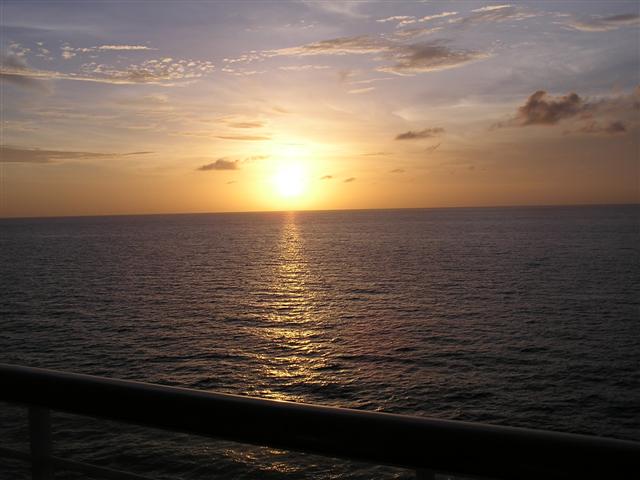 Semi-formal night at Lumiere's: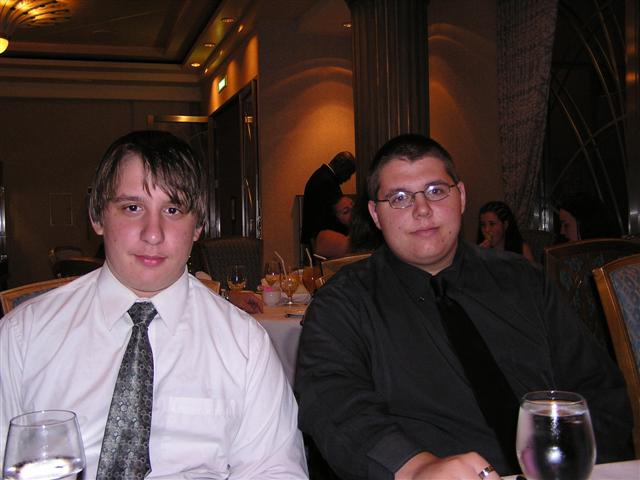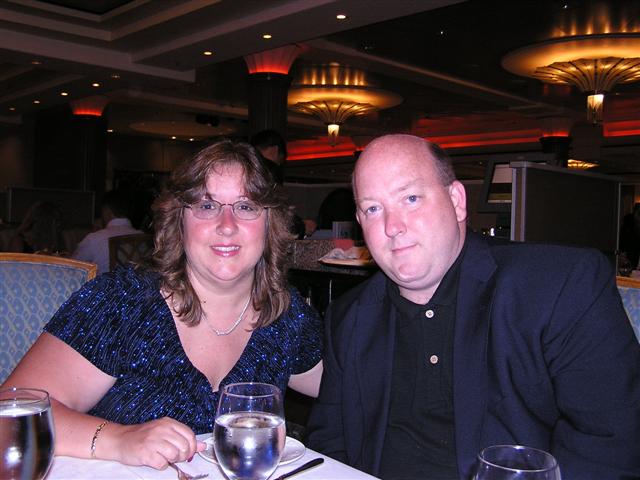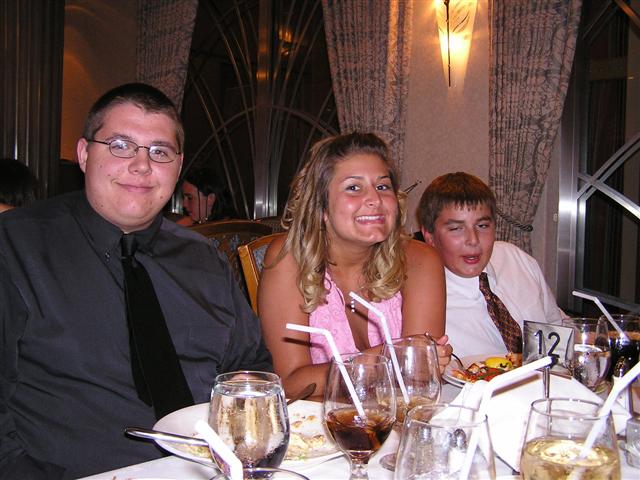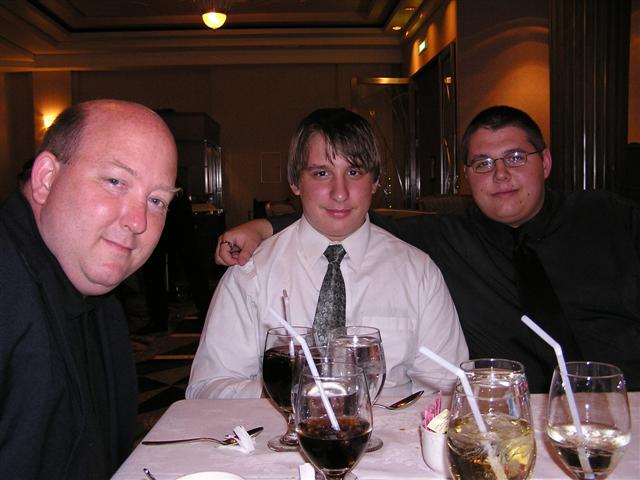 That night at dinner Doreen and Marty celebrated their wedding anniversary!!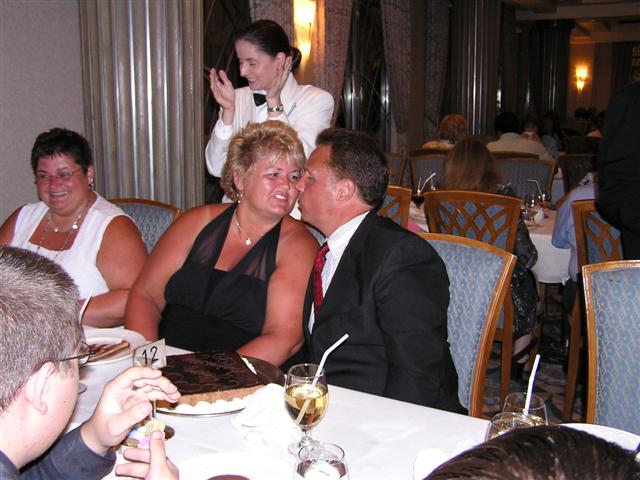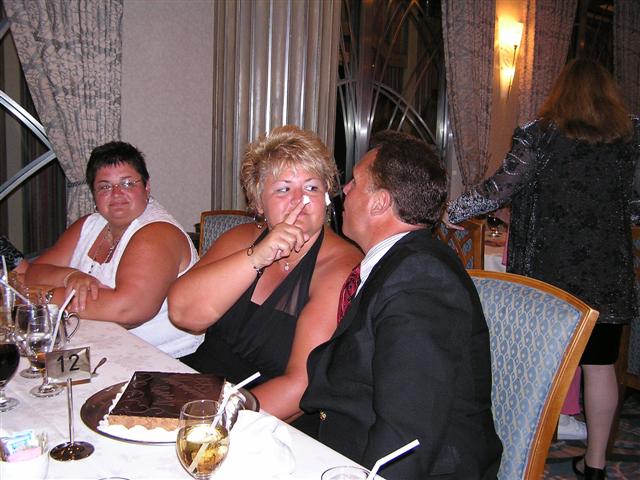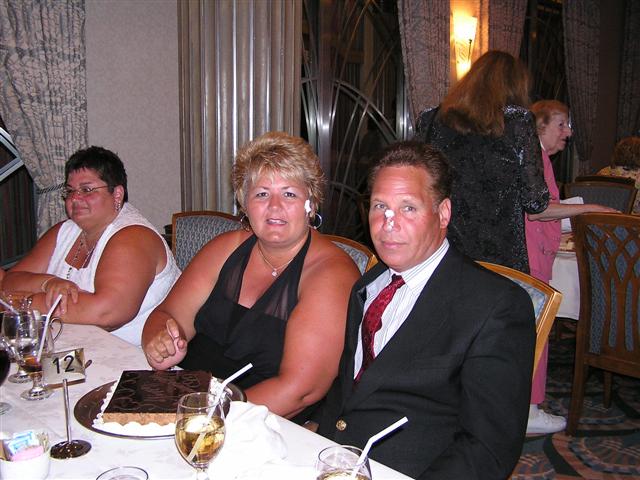 Friday night was our last dinner of the cruise: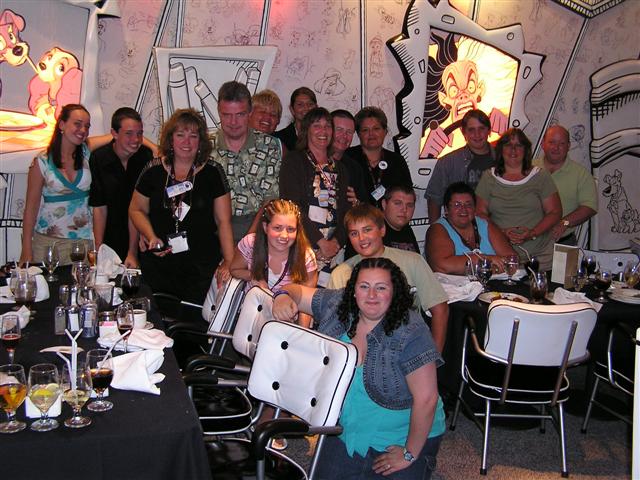 Some of the Three Circles gang at Pub Night!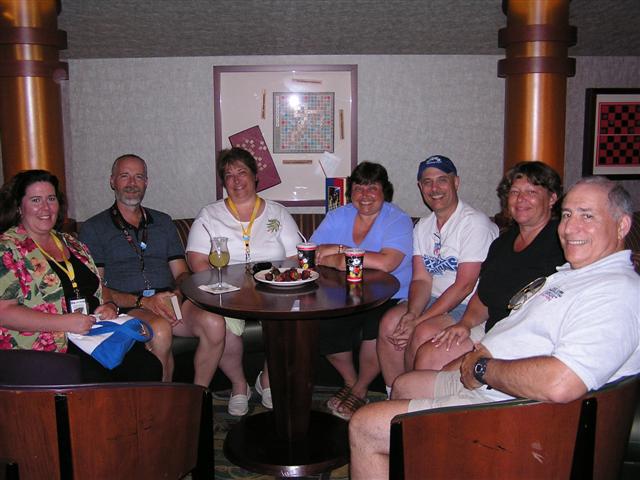 After the cruise we spent the weekend
at the Polynesian Resort
at Walt Disney World
Polynesian Resort - Hawaii Concierge Building Lagoon view Room 3517