Here is the entrance to Disney's Animal Kingdom theme park!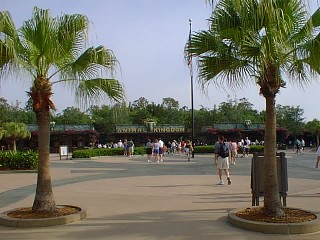 The Kilimanjaro Safari was awesome. We'd never been so close to these kinds of animals before. It was wonderful to see them in their natural settings.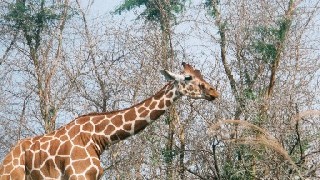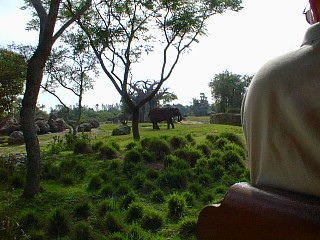 Everywhere you look at Animal Kingdom there is something new to be discovered. We walked down into a small cave and found this tank with huge fish. It was a great spot for a cool, relaxing break.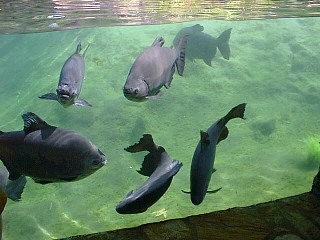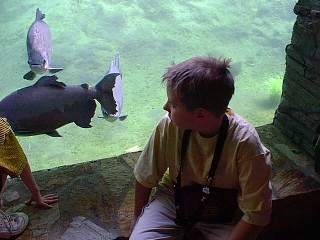 John noticed this small waterfall underneath a footbridge that we were crossing. Look closely, you'll see that the rocks make up the shape of a dinosaur's mouth.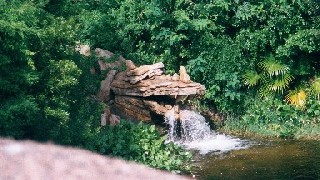 Being a drummer himself, Craig couldn't resist giving these African drums a try!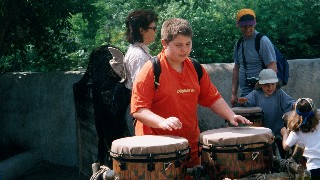 One of the best live shows we saw at Disney World was called Festival of the Lion King. These performers are definitely Broadway level actors and singers.